New PowerShell Course
Like This Blog
0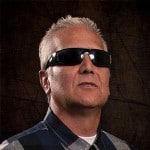 I've been working on the new Powershell course to be offerred here at Interface Technical Training. Holy Cow, it's going to be FUN!!!
I'm so impressed with this language.
To me PowerShell is the Black Flag of anything that touches .NET. It's so unassumingly powerful that you almost feel like you've been in a gang fight and won after you get the hang of it. It's very addicting. You can solve so many problems, so simply and quickly, it's almost like your writing in Perl and C# and Python and PHP all at the same time. You almost begin to feel like your playing with the .NET framework like a cat's toy. This is not in any way to minimize the .NET Framework which will go down in history as the code achievement of our age (in my opinion), it's simply to point out the Power of Powershell.
I love the name Powershell it's perfect, I also love the name Silverlight as well, man someone is doing their job in naming these technologies. Just think of something like SharePoint. Perfect name for a huge beautiful monster of a technology that is changing the world!
I'll keep you posted on when the course goes live but it will be a fantastic dive into the world of Powershell.

0
3859
0
Mark Jacob, Cisco Instructor, presents an introduction to Cisco Modeling Labs 2.0 or CML2.0, an upgrade to Cisco's VIRL Personal Edition. Mark demonstrates Terminal Emulator access to console, as well as console access from within the CML2.0 product. Hello, I'm Mark Jacob, a Cisco Instructor and Network Instructor at Interface Technical Training. I've been using … Continue reading A Simple Introduction to Cisco CML2

0
272
2
In this video, Security Instructor Mike Danseglio demonstrates how to use BitLocker in Window 10 to secure files on a USB Flash drive that adhere to stricter data protection requirements as found inside Government entities. BitLocker 2-day instructor-led training is now available at Interface: BITLOCK: Planning and Deploying BitLocker Drive Encryption Training Video Transcription: Hi. … Continue reading Government Edition – Encrypting a USB Flash Drive in Windows 10

1
451
3
Hi, my name is Mike Danseglio. I'm an instructor here at Interface Technical Training. I want to talk a little bit about encrypting USB flash drives with Windows 10. The concept of protecting data when it's on a USB flash drive is not a new concept. BitLocker 2-day instructor-led training is now available at Interface: … Continue reading Encrypting a USB Flash Drive in Windows 10