Now Available: Exchange 2010 Service Pack 2 (SP2)
Now Available: Exchange 2010 Service Pack 2 (SP2)
Like This Blog
0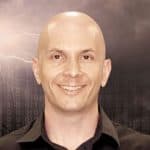 Earlier this week, Microsoft released their long awaited Service Pack 2 update for Exchange 2010. Just like SP1, this new version is a fully slip streamed copy of Exchange, meaning you can simply download the SP2 bits and use it to deploy your new servers. In addition to a number of bug fixes, SP2 includes the following new features:
Hybrid Configuration Wizard — Exchange 2010 SP2 introduces the Hybrid Configuration Wizard which provides you with a streamlined process to configure a hybrid deployment between on-premises and Office 365 Exchange organizations. Hybrid deployments provide the seamless look and feel of a single Exchange organization and offer administrators the ability to extend the feature-rich experience and administrative control of an on-premises organization to the cloud.
Address Book Policies — Exchange 2010 SP2 introduces the address book policy object which can be assigned to a mailbox user. The ABP determines the global address list (GAL), offline address book (OAB), room list, and address lists that are visible to the mailbox user that is assigned the policy. Address book policies provide a simpler mechanism to accomplish GAL separation for the on-premises organization that needs to run disparate GALs.
Cross-Site Silent Redirection for Outlook Web App — With Exchange 2010 SP2, you can enable a silent redirection when a Client Access server receives a client request that is better serviced by a Client Access server located in another Active Directory site. This silent redirection can also provide a single sign-on experience when forms-based authentication is enabled on each Client Access server.
Mini Version of Outlook Web App — The mini version of Outlook Web App is a lightweight browser-based client, similar to the Outlook Mobile Access client in Exchange 2003. It's designed to be used on a mobile operating system.
Mailbox Replication Service — In Exchange 2010 SP1, if you wanted to move mailboxes from on-premises to Outlook.com or to another forest, you had to enable MRSProxy on the remote Client Access server. To do this, you had to manually configure the web.config file on every Client Access server. In Exchange 2010 SP2, two parameters have been added to the New-WebServicesVirtualDirectory and Set-WebServicesVirtualDirectory cmdlets so that you don't have to perform the manual configuration: MRSProxyEnabled and MaxMRSProxyConnections.
Mailbox Auto-Mapping — In Exchange 2010 SP1, Office Outlook 2007 and Outlook 2010 clients can automatically map to any mailbox to which a user has Full Access permissions. If a user is granted Full Access permissions to another user's mailbox or to a shared mailbox, Outlook, through Autodiscover, automatically loads all mailboxes to which the user has full access. However, if the user has full access to a large number of mailboxes, performance issues may occur when starting Outlook. Therefore, in Exchange 2010 SP2, administrators can turn off the auto-mapping feature by setting the value of the new Automapping parameter to $false on the Add-MailboxPermission cmdlets.
Multi-Valued Custom Attributes — Exchange 2010 SP2 introduces five new multi-value custom attributes that you can use to store additional information for mail recipient objects. The ExtensionCustomAttribute1 to ExtensionCustomAttribute5 parameters can each hold up to 1,300 values. You can specify multiple values as a comma-delimited list.
Litigation Hold — In Exchange 2010 SP2, you can't disable or remove a mailbox that has been placed on litigation hold. To bypass this restriction, you must either remove litigation hold from the mailbox, or use the new IgnoreLegalHold switch parameter when removing or disabling the mailbox.
To download SP2, click HERE.
Check out the official announcement on the Exchange team blog.

0
3794
0
Mark Jacob, Cisco Instructor, presents an introduction to Cisco Modeling Labs 2.0 or CML2.0, an upgrade to Cisco's VIRL Personal Edition. Mark demonstrates Terminal Emulator access to console, as well as console access from within the CML2.0 product. Hello, I'm Mark Jacob, a Cisco Instructor and Network Instructor at Interface Technical Training. I've been using … Continue reading A Simple Introduction to Cisco CML2


0
249
1
In this video, Cisco CCNA & CCNP instructor Mark Jacob shows how to troubleshoot OSPF Adjacency issues by showing the distance between routers with the show ip ospf neighbor command.