Video – Office 365 Connect to Exchange Online using the Exchange Management Console
Video – Office 365 Connect to Exchange Online using the Exchange Management Console
Like This Blog
1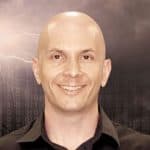 Here's a quick tip for all of you who are using Exchange Online through Office 365. In addition to PowerShell, you can use the Exchange Management Console to connect your Office 365 tenant.
Open EMC and right click 'Microsoft Exchange' at the top of the console tree and on the left hand side, select Add Exchange Forest: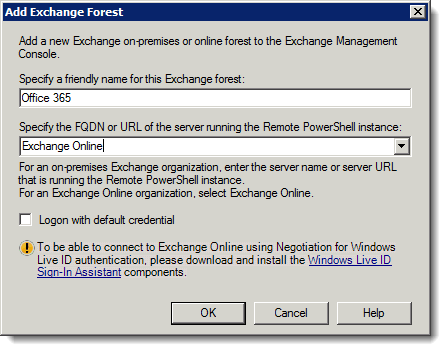 Type in friendly name and select Exchange Online from the drop down box. Don't check the box that says 'Logon with default credential'. When you click OK, you'll want to use your Microsoft Online Services ID (e.g., user@domain.onmicrosoft.com) as the username. This should be an account that has been assigned one of the administrator roles. Next, enter your password (you can check 'Remember my credentials' so you don't have to retype them every time) and click OK.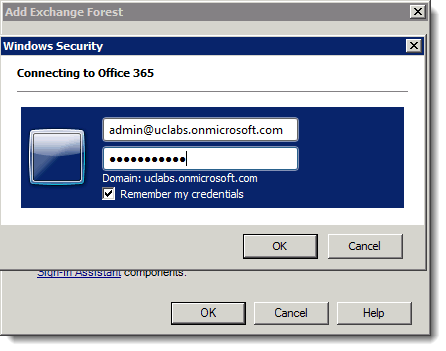 Once you've authenticated, you'll be able to manage your Exchange Online resources through EMC: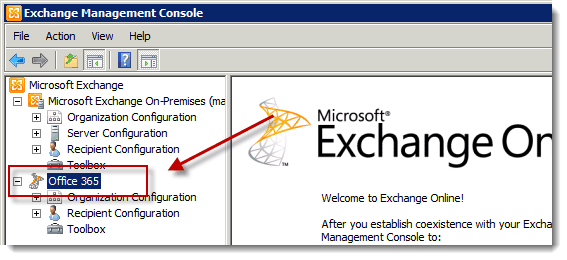 If you have identity federation enabled (DirSync, ADFS), you can use your on-premise credentials when connecting to Exchange Online through EMC. Just make sure you download and install the Microsoft Online Services Sign-In Assistant. This needs to be installed on the machine that has the Exchange 2010 SP1 tools loaded before trying to connect. Then, follow the same process as before, but use your federated identity instead of your Microsoft Online Services ID when prompted for credentials.
Upcoming live Exchange & PowerShell training at Interface Technical Training:
EXCH2010: Designing and Implementing Microsoft Exchange Server 2010
PS300: PowerShell for Administrators
Is there a DrillBit™ Video you would like to see?
Let us know in the comments section below. If it's a popular technical problem, we'll make a DrillBit™ video with the solution.

0
3698
0
Mark Jacob, Cisco Instructor, presents an introduction to Cisco Modeling Labs 2.0 or CML2.0, an upgrade to Cisco's VIRL Personal Edition. Mark demonstrates Terminal Emulator access to console, as well as console access from within the CML2.0 product. Hello, I'm Mark Jacob, a Cisco Instructor and Network Instructor at Interface Technical Training. I've been using … Continue reading A Simple Introduction to Cisco CML2


0
247
1
In this video, Cisco CCNA & CCNP instructor Mark Jacob shows how to troubleshoot OSPF Adjacency issues by showing the distance between routers with the show ip ospf neighbor command.