Pass the Configuring Windows 8 (70-687) Exam – Recommendations
Pass the Configuring Windows 8 (70-687) Exam – Recommendations
Like This Blog
0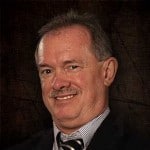 Students in my classroom often ask about the relationship between the Configuring Windows 8 Course (20687B)  and the 70-687 Exam. The course is a great introduction to exam preparation, though is better suited to an audience interested in learning how to support Windows 8 in a corporate environment. In fact, the course is a great way to transition from Windows 7 to Windows 8 knowledge and support. Or to prepare for your corporate introduction to Windows 8. The course is aimed at the help desk generalist, or an individual who supports Windows 8 as part of a broader IT support responsibility.
Even though I teach the class, and have access to the instructor manual, the courseware alone would not have helped me to pass the exam. (I passed, though I consider it due to considerable additional knowledge and effort.)
I took an oath. "On my honor, I will do my best…" So I will NOT share specific exam content. Being honest, and interested in student welfare, you deserve more than Microsoft shares. In my opinion, Microsoft fails to provide sufficient examples or exam emphasis. Other certification vendors do a far better job outlining exam objectives and providing sample exam formats. You need to start with the overview of the exam as provided by Microsoft, but don't sit for the exam until you have taken full advantage of the learning community and online resources.
Preparations
My first recommendation. Take your time reading through the Skills Measured subsection of the Exam Details page offered by Microsoft Learning. The main topic areas as listed by Microsoft are:
Install and Upgrade to Windows 8 (10-15%)
Configure Hardware and Applications (10-15%)
Configure Network Connectivity (15-20%)
Configure Access to Resources (10-15%)
Configure Remote Access and Mobility (10-15%)
Monitor and Maintain Windows Clients (10-15%)
Configure Backup and Recovery Options (10-15%)
The total distribution ranges between 75% and 110%, so consider every section weighted toward the high end. Very little of the suggested content will be skipped, and several of the questions will require integration of the concepts.
As you read, take note of the new features provided with Windows 8. Highlight every single one, and then do your homework well. Windows to Go, SkyDrive, Windows Store, Client Hyper-V, Near Field Communication, Storage Spaces, Secure Boot, and File History must be on your list. Add any other terms or concepts with which you are less familiar. The exam is broad, though most questions require application of the details rather than mere selection of an appropriate tool.
Recommendation two. Compare and contrast Windows 8 features relative to those introduced with Vista and/or Windows 7. Take some time to learn which tools and features are deprecated and which ones are enhanced.
The Windows Assessment and Deployment Kit (ADK) replaces the WAIK. USMT version 5.0 has greater capability as does USMTutils.exe.
XP Mode is gone. Virtualization has a more rigorous set of requirements and limited platform support (64 bit Windows 8 business editions only … and specific processor requirements like SLAT.)
Task Manager is newly revised, far more powerful, and contains elements that were once part of MSConfig. Do you know which elements? Time to look!
You can still find Windows 7 Backup. (Yes, that's what it's called in Windows 8), though you cannot run both the backup tools and use File History.
You can still create a recovery image (.wim) using a Wizard or a command line tool (recimg.exe), and the Windows 8 Advanced Startup options provide reset and other new features.
While you are comparing and contrasting, pay attention to some of the new or changing features associated with Group Policy. They are covered in most of the exam preparation material, though often overlooked by professions who are less likely to implement or support Group Policy through their daily efforts.
Third recommendation. You also need to have full access to a Windows 8 system that will allow you to alter settings; remove and repair the Operating System; and ideally to meet the system hardware requirements to configure and manage Client Hyper-V. If you have access to multiple, individual solid state storage devices with 20GB or more capacity, you will also be able to experiment with Windows to Go, Storage Spaces, and File History. The exam will test your experience modifying configuration settings, and it helps to have managed a Windows 8 client for several months before sitting the exam.
Staff members who attended Tech Ed in New Orleans last month suggested that Microsoft Certification exams were on track to become more challenging. To enhance the value of related credentials. The 70-687 exam certainly fits that mold. Although it does not mimic the exact format used for the proctored Prometric exam, the 70-687 practice test offered by MeasureUp will expose you to some of the detailed content possible on the actual 70-687 exam. MeasureUp is the Microsoft certified practice test provider recommended within the list of preparation materials.
Shifting Focus
Relatively few of the students in client focused courses have experience applying Group Policy. Very few domain administrators will allow help desk personnel to modify domain settings. Yet at least a quarter of the exam focused on the specific application of either local security policy or the broader concept of local group policy, as well as enterprise level GPOs. More significantly, the exam expected the candidate to identify both specific policy node location and specific configuration settings to block, enable, or optimize system performance. Reviewing the seven measured knowledge areas, there are solutions that can benefit from Group Policy within each of them. Although management snap-ins and Control Panel applets allow us to modify system settings, local and domain based Group Policy provide a solution with greater security and lower administrative overhead.
Classroom feedback regularly suggests that course emphasis on Group Policies is a waste of time, since students will seldom have the opportunity to practice what they learn once they return to the workplace. Related knowledge is critical to successful exam completion.
Much of the exam focuses on using the most administratively efficient means to attain an objective. You need to be able to evaluate a scenario and select the most appropriate alternative that meets multiple criteria.
Perhaps the biggest general challenge with Windows 8 is learning the new navigation system. Learn the click by click sequences for the charms bar; how to find Control Panel applets; and the naming of tools indexed or available from one of the Start Menu search sets. Then be prepared to identify solutions that require the ordering of the steps to launch a tool or configure a setting.
Given that Microsoft has relegated the placement of PowerShell to the Appendices within both Windows 7 and Windows 8 client curricula, I was somewhat surprised by the volume of PowerShell related questions on the exam. Command line tools and PowerShell cmdlets were offered as solutions, and often the most viable solution, for more than one third of the exam scenarios. In many cases it was also necessary to accurately identify appropriate switches, syntax and variable values. PowerShell is clearly an advantage for both local and remote management scenarios. Helpdesk engineers are apparently expected to have a high degree of PowerShell competence within the Windows 8 arena.
Other sources
During the course of Windows 8 course enhancement, I had the privilege to write a chapter the Wiley Press Windows 70-687 book (scheduled for August release). Wiley Press alone has announced more than 22 titles covering Windows 8. The volume of material available for Windows 8 is significant, and growing. Two Microsoft Press titles are recommended via the Microsoft Learning site. Without claiming preference, caution is advised if you select additional published material. Much of the material published in 2012 was developed during Windows 8 beta, and fails to cover either the breadth or substance necessary for 70-687 exam success. The exam emphasis will likely continue to evolve. You definitely want to utilize the most current and dynamically updated content.
TechNet topics relative to Windows 8 features were immeasurably helpful. Start at the home page and search for each term or topic. The MeasureUP practice material has TechNet references for most sample questions; reviewing the related TechNet content provided better preparation for the exam AND contextual knowledge transfer.
You might also want to check out the Interface Technical Training video series. My Windows 8 Installation and Management series is live. Studio sessions for Windows 8 Drillbits are underway and may be released by the time this blog is posted. Tips and tricks, as well as lessons learned during exam study are offered in greater detail as we drill more deeply into Windows 8 content.
20688 Managing and Maintaining Windows 8 has been added to our course calendar. A focused review of this course material will also place the 70-687 exam in clearer context. Although the 70-687 and 70-688 exams measure different skill sets, there is a clear overlap.
Hope to see you in the classroom or online!
Steven Fullmer
Interface Technical Training Staff Instructor
Category
Windows 7
,
Windows 8
Tags
20687, 20688, 70-687, 70-688, Exam preparation, Group Policy, MeasureUP, Powershell, Video series, Wiley Press, Windows 8

0
3794
0
Mark Jacob, Cisco Instructor, presents an introduction to Cisco Modeling Labs 2.0 or CML2.0, an upgrade to Cisco's VIRL Personal Edition. Mark demonstrates Terminal Emulator access to console, as well as console access from within the CML2.0 product. Hello, I'm Mark Jacob, a Cisco Instructor and Network Instructor at Interface Technical Training. I've been using … Continue reading A Simple Introduction to Cisco CML2


0
4289
4
In this video, Cisco CCNA instructor Mark Jacob shows how to create a Login and Message of the Day (MOTD) banners in Cisco IOS. The Banner is an interesting feature of the Cisco IOS. You could probably get by without it, but in a commercial environment you want to have it.