Patch Tuesday by Rick Trader – Interface Technical Training
Patch Tuesday by Rick Trader – Interface Technical Training
Like This Blog
0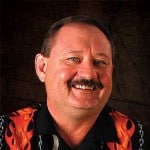 Today is "Patch Tuesday", also know as "Black Tuesday" the second Tuesday of the month and as always Microsoft is releasing new patches today.
The information below was extracted for a security bulletin dated 7 December 2006
There will be a 5 patches effecting the Windows Operating Systems, 1 effecting Microsoft Visual Studio and an update to Microsoft Windows Malicious Software Removal Tool (this one will not be deployed through SUS).
Microsoft will release 10 NON-SECURITY High-Priority Updates on Microsoft Update (MU) and Windows Server Update Services (WSUS).
Microsoft will host a webcast next week to address customer questions on these bulletins. For more information on this webcast please see below:

0
153
0
In this video, you will gain an understanding of Agile and Scrum Master Certification terminologies and concepts to help you make better decisions in your Project Management capabilities. Whether you're a developer looking to obtain an Agile or Scrum Master Certification, or you're a Project Manager/Product Owner who is attempting to get your product or … Continue reading Agile Methodology in Project Management

0
434
1
In this recorded Windows 10 training webinar from December 2, 2015, Windows Server instructor Rick Trader presents the deployment and management of Windows 10 Enterprise and the new Provisioning capability in Windows 10. Learn how to manage Windows 10 deployments using System Center Configuration Manager, Mobile Device Management and Intune. Also included in his presentation … Continue reading Windows 10 Managing, Deploying and Configuring – December 2, 2015

4
608
5
How does an investigator hunt down and identify unknown malware? In this recording of our IT Security training webinar on April 21, 2015, Security expert Mike Danseglio (CISSP / CEH) performed several malware investigations on infected computers and identify symptoms, find root cause, and follow the leads to determine what's happening. He demonstrated his preferred … Continue reading Detailed Forensic Investigation of Malware Infections – April 21, 2015