Patch Tuesday by Rick Trader – Interface Technical Training
Patch Tuesday by Rick Trader – Interface Technical Training
Like This Blog
0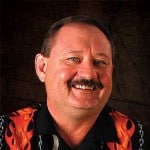 Today is "Patch Tuesday", also know as "Black Tuesday" the second Tuesday of the month and as always Microsoft is releasing new patches today.
The information below was extracted for a security bulletin dated 7 December 2006
There will be a 5 patches effecting the Windows Operating Systems, 1 effecting Microsoft Visual Studio and an update to Microsoft Windows Malicious Software Removal Tool (this one will not be deployed through SUS).
Microsoft will release 10 NON-SECURITY High-Priority Updates on Microsoft Update (MU) and Windows Server Update Services (WSUS).
Microsoft will host a webcast next week to address customer questions on these bulletins. For more information on this webcast please see below:

0
241
1
In this video, Cisco CCNA & CCNP instructor Mark Jacob shows how to troubleshoot OSPF Adjacency issues by showing the distance between routers with the show ip ospf neighbor command.

0
185
0
In this video, you will gain an understanding of Agile and Scrum Master Certification terminologies and concepts to help you make better decisions in your Project Management capabilities. Whether you're a developer looking to obtain an Agile or Scrum Master Certification, or you're a Project Manager/Product Owner who is attempting to get your product or … Continue reading Agile Methodology in Project Management

0
809
5
In this Office 365 training video, instructor Spike Xavier demonstrates how to create users and manage passwords in Office 365. For instructor-led Office 365 training classes, see our course schedulle: Spike Xavier SharePoint Instructor – Interface Technical Training Phoenix, AZ 20347: Enabling and Managing Office 365