PMBOK 6th Edition: Finding what you need to know
PMBOK 6th Edition: Finding what you need to know
Like This Blog
0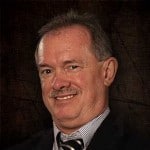 First, you may pre-order the Project Management Body of Knowledge (PMBOK® Guide) 6th Edition directly from PMI during August, for shipment during early September. The PMBOK® Guide is being bundled with the PMO Agile Practice guide since the two reinforce each other (and other PMI subject guides). The official public launch date for the English version is September 6th, 2017. Translations into eleven additional languages are slated for first quarter 2018.
For Instructor-Led PMP Certification training see:
PMPC: Project Management Fundamentals and Professional Certification (PMP)
A new version of the Project Management Professional certification exam will be released sometime during the first quarter of 2018. PMI Registered Education Providers (like Interface Technical Training) have had an opportunity to review a draft of the new PMBOK® Guide since 1Q2017 and are being provided additional course preparation graphics and material during August 2017.
No education provider may even promote or post courses aligned with the PMBOK® Guide 6th edition until AFTER the official release date in September. All PMI-REPs must align courses with the PMBOK® Guide 6th edition by the date of the exam change, once it has been formally announced. At this point all we can say is watch closely for related announcements, as well as encouraging caution regarding your selection of course providers to assure you are receiving guidance commensurate with PMI guidelines. Most providers are preparing for first delivery late during 4Q 2017 or early 1Q 2018 to assure both compliance and quality delivery.
The release of the PMBOK® Guide 6th Edition will result in multiple exam updates, including the PMP, CAPM, PMI-ACP, PgMP, and PfMP – all slated for 1Q2018. You can monitor information updates via the PMO Update Center.
PMI has also announced an extremely significant change to the completion of the CAPM exam. Pearson Vue will be offering candidates the opportunity to take the CAPM exam online. The exam will be actively monitored by an offsite proctor, so pre-scheduling remains mandatory. Pearson Vue started accepting registrations for online CAPM exams the last week of July for test session beginning August 22, 2017. This implies that you can take the CAPM associated with the PMBOK® Guide 5th edition online until a probable switch during 1Q2018. This offering does NOT apply to the PMP exam which must still be taken at an authorized Pearson Vue testing center.
PMI has historically afforded a short overlap between the release of an exam update and the termination of a current exam version in order to allow current candidates to complete their examination efforts. No clear direction or expiration dates have been provided for the PMP exam associated with the PMBOK® Guide 5th edition. Candidates are encouraged to complete their coursework, study and complete the exam by 1Q2018 to be on the safe side.
I do want to dispatch one 'alarm' I have witnessed in recent posts from several training vendors and project training consultants. While the PMBOK® Guide 6th edition has been updated to match current practices, the material is not so vastly different that a PMBOK® Guide 5th edition candidate would be unable to audit a new course and perform modest effort to update their skills. Having attended update and review sessions for the PMBOK® Guide 6th Edition at the past two PMI Global Congresses I can comfortably state that the changes enable clarity and understanding and not the dramatic changes touted by some promoters. The summary paragraph on the book pre-order pages offers a nice overview.  Key elements include clarification of approaches for Iterative, Adaptive, and Agile environments along with historical Predictive and Incremental approaches for each of the knowledge areas. The goal is to identify common integration and terminology per approach. This is consistent with clarification provided in Business Analysis for Practitioners A Practice Guide and the corresponding PMI-PBA exam. The PMBOK® Guide 6th edition also expands emphasis on strategic and business knowledge including concepts like governance, value, and specific documents introduced in the 5th edition.
As I share in my PMPC Tools and Techniques course, PMI continues to recognize leadership, coaching, and mentoring along with management as being critical project management skills. This emphasis is clear and promoted through the PMI Talent Triangle™ associated with credential maintenance and renewal. The PMBOK® Guide 6th continues to expand emphasis on skills development beyond the application of tools and techniques.
The latest Job Growth and Talent Gap 2017-2027 report identifies the need for 88,000,000 (yes – that is 88 million!) people working is project roles.
PMI identifies the following credential holder numbers as of June 2017:
Total Project Management Professional (PMP)® credential holders: 774,406
Total Certified Associate in Project Management (CAPM)® certification holders: 33,880
Total Program Management Professional (PgMP)® credential holders: 1,967
Total PMI Scheduling Professional (PMI-SP)® credential holders: 1,710
Total PMI Risk Management Professional (PMI-RMP)® credential holders: 4,158
Total PMI Agile Certified Practitioner (PMI-ACP)® certification holders: 16,283
Total PMI Portfolio Management Professional (PfMP)® credential holders: 450
Total PMI Active Professional in Business Analysis (PMI-PBA)®: 1,497
Your project management future is looking brighter all the time.
Steven Fullmer
Interface Technical Training Staff Instructor
Steve teaches PMI-PBA: Business Analysis Certification,  PMP: Project Management Fundamentals and Professional Certification, Windows 10, and CompTIA classes in Phoenix, Arizona.
PMPC: Project Management Fundamentals and Professional Certification (PMP)

0
3859
0
Mark Jacob, Cisco Instructor, presents an introduction to Cisco Modeling Labs 2.0 or CML2.0, an upgrade to Cisco's VIRL Personal Edition. Mark demonstrates Terminal Emulator access to console, as well as console access from within the CML2.0 product. Hello, I'm Mark Jacob, a Cisco Instructor and Network Instructor at Interface Technical Training. I've been using … Continue reading A Simple Introduction to Cisco CML2

0
713
1
This content is from our CompTIA Network + Video Certification Training Course. Start training today! In this video, CompTIA Network + instructor Rick Trader demonstrates how to use cable testers in network environments. Let's look at some tools that we can use to test our different cables in our environment. Cable Testers Properly Wired Connectivity … Continue reading Cable Testers and How to Use them in Network Environments

0
183
0
This video is from our PMI-PBA Business Analysis for IT Analysts and Project Managers (PMI-PBA)® Certification now available at Interface Technical Training. Also see Steve's PMP Project Management Certification Course: Project Management Professional (PMP®) Certification Video Training PMBOK® 6th Edition  Video Transcription: Data Models are part of the elicitation analysis in PMI-PBA. This is the way … Continue reading Data Models in Business Analysis