PMI Global Congress 2012 – First Report. The focus for the week is Change
PMI Global Congress 2012 – First Report. The focus for the week is Change
Like This Blog
0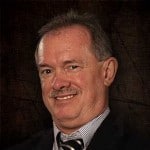 Deep breath in – Deep breath out.
This is part 1 of the PMI Global Co ngress 2012 in Vancouver, BC. For part 2, see How to be a Leader.
The pace of the deliverables for the PMI Global Congress 2012 in Vancouver, BC would do any schedule manager proud. The focus for the week is change (fast and furious change), understanding the dynamics of change, leading change, changing PMI focus, expanding knowledge and integrating tools that support change.
Content synthesis and application will take more than a week, unless I allow my frontal cortex to form new neural connections reinforced by my hippocampus. So shared the last presenter for the day on the neuroscience of emotional intelligence, my head is spinning.
Interesting topics, phenomenal quotes and references, lots of reading and months of new material to incorporate if you are a professional within the field of Project Management. The following are just a few of the highlights.
The Project Management Body of Knowledge (fifth edition), The Standard for Program Management (third edition), and The Standard for Portfolio Management (third edition) will all be released in January 2013. The field of project management is changing rapidly and so will each of the project management certification exams. Although only preliminary information is available, about 25% of the PMBOK has been changed. There is a new knowledge area, "Stakeholder Management", and the number of processes increases from 42 to 49. The interfaces between many of the knowledge areas change, in part to accommodate the new management area. No vendor is allowed to distribute new material until after the release of the new standards books. I was able to negotiate a few peaks. Placed my pre-orders and will be sharing an update as soon as I have better details. Some educated guesses are scattered throughout this posting.
Negotiation, strategic planning, and project management have become critical skills for the Business Manager. Project and program managers are increasingly being given the nod to higher corporate positions over more traditional business, finance or operational career paths. Capital projects account for a significant portion of global Gross Domestic Product. IT Projects alone count in the trillions. All strategic change happens through projects and programs, and portfolios are strategy based. The trend includes a shift from project management toward servant oriented, change leadership. Change through known processes and practiced soft skills. Project and program managers are positioned to make a positive difference.
All the congress tracks about change and leadership and new standards content focused on the new role of the Project Manager. Perhaps not so much a new role, as an expanded understanding and appreciation.
"You become what you think about." Earl Nightingale.
And within in the field of project management, you become an expert at what you practice. Resonant leadership is common sense, but not common practice. We feel before we think, then fail to link the feeling to the lesson. Project Managers attempt to lead others to change, but don't deal as well with how others feel about change. Change Management and Emotional Intelligence are likely to become the next core competencies. They certainly link directly to Stakeholder Management, the newest knowledge area.
Agile Project Management will also play a more significant role for Project Managers. The term 'waterfall' has been dropped from the PMBOK (fifth edition) to be replaced by the concept of serial projects versus incremental projects. Agile Methodology falls at the incremental end of the continuum. One presentation identified that projects longer than six months duration are more likely to fail. The pace of global, social, political, economic and business change creates environments that prevent successful projects based on fixed specifications. Agile Methodology is not a panacea, however. Agile works for fixed cost projects with strong organization support with participants willing to change their mindsets and customers that dedicate at least 80% of their time to the Agile project, a fully empowered team and a Project Manager (or Scrummaster) that operates purely in the realm of servant leadership. And Agile projects must use a full set of specific tools and processes for which all team members have been trained. Ad hoc Agile adoption does not work. Agile creates extreme flexibility for what is ultimately delivered. This is certainly not building to specification. One presenter indicated that fewer than 1 in 12 projects could be implemented using an Agile approach. Hybrid approaches will evolve. Solutions that integrate traditional (Waterfall) approaches with elements of incremental (Agile) change. Even the way we affect change, changes.
In a changing world, too many companies and employment pools are labor rich and talent poor. Talent has to be developed, and has typically been considered a cost rather than an investment. Leadership will be required to overcome the challenge. Even great leaders ask which way to go in an uncertain world. Risk and change are different, but go hand-in-hand. Risk helps us to plan for uncertainty, change recognizes the human aspects of project success. Risk tools help us to identify, measure, and respond to uncertainty through process. Improved change management will better address evolving stakeholder needs. Projects are no longer solely about products or services, they are increasingly about developing corporate talent. Talent that is positioned to help address future needs.
People are important. So why don't people focus on people? Because dealing with people is hard. When it gets hard, most organizations and most people do nothing or something else. How we interact requires a new understanding and Emotional Intelligence will play an increasing roll. I liked the presenter who suggested that emotional literacy is a better first step. We all know what emotions are, but are hard pressed to describe them when asked "how we feel". We can all observe emotions in others, though seldom our own. Understanding and managing emotions are later skills in the learning curve. We feel, but we don't always interpret well what it means. And we less often process the feelings for context. We suppress rather than process or express the failures of supposed social or business convention. Stakeholders are socially conditioned to avoid conflict and we feel social conflict as if it truly threatened our physical survival. What does all this have to do with project management? Today's great leaders need to educate themselves and to lead in a different way. Authenticity is one key.
The weekly quote from Alan Weiss hit a sweet spot. When asked for leadership advice he suggested "try liking other people, to respect them and to be honest with them. That's the way you attract followers, votes, support and even evangelists. "
We cannot fool ourselves or others. The neuroscience of emotion suggests that recognition happens in less than a second. We need to learn how to use the tools within ourselves to guide others toward group success. The brain regions associated with personal survival actually overlap those associated with social needs, both the rewards and the avoidance. I can't wait to try some of the new concepts.
Mindfulness based meditation is one of the new tools. Deep breath in – Deep breath out.
Steven Fullmer
Interface Technical Training Windows 7 Instructor and PMP

0
3804
0
Mark Jacob, Cisco Instructor, presents an introduction to Cisco Modeling Labs 2.0 or CML2.0, an upgrade to Cisco's VIRL Personal Edition. Mark demonstrates Terminal Emulator access to console, as well as console access from within the CML2.0 product. Hello, I'm Mark Jacob, a Cisco Instructor and Network Instructor at Interface Technical Training. I've been using … Continue reading A Simple Introduction to Cisco CML2


0
249
1
In this video, Cisco CCNA & CCNP instructor Mark Jacob shows how to troubleshoot OSPF Adjacency issues by showing the distance between routers with the show ip ospf neighbor command.