PMI Global Congress 2013 – Nuggets of Wisdom
PMI Global Congress 2013 – Nuggets of Wisdom
Like This Blog
0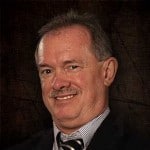 Seventeen simultaneous tracks focused on the Talent Triangle: Technical Project Management, Leadership, and Strategic/Business Management. While I continue to digest the wealth of information provided at the 2013 PMI Global Congress from a single track, I can scarcely imagine what I missed. Every keynote and every Area of Focus session provided inspiration, challenged attendees to change the world, and delivered on the promise of collaborative education – face to face meetings with world leading project managers.
Rather than attempting to recreate every session, this blog provides an additional overview of choice nuggets that you should find useful.
Mark Sanborn shared an update on the Fred Factor and Leading without Leadership, expanding on Daniel Pink's emphasis that we are all selling. Excellence is reproducible.  What we ought to seek is being remarkable and distinctive. Throughout the congress we were challenged to be ourselves, and to surround ourselves with teams that make us better.  Should we be asking ourselves if we are achieving our goals? Or perhaps more importantly if we are achieving true potential?
The project manager and change creator continued as a theme throughout the week.
Value of Investment (VOI) is future thinking and more important that Return on Investment (ROI). ROI use only measures results in monetary terms. A new currency is arising that values information as a tool to provide direction rather than measure effort.
Key leadership factors include Self Mastery, Focus, and Relationship (stated as power WITH people rather than through people), Persuasive Communication, Strategic Execution, and Service. The phrase 'do it or let it go' was often repeated.
Raed Haddad shared statistics that confirm the importance of vision and value, referencing the Gartner Hype Cycle 2013. With constant change on the horizon and the pace quickening, only proactivity can lead to success.
CEOs are most often fired for mismanaging change, not listening to customers, tolerating low performance, and not facing reality. Project managers are optimistic, but hope is NOT a strategy. We need to be able to answer both "what?" and "why?" when guiding change.  To predict as well as plan. To listen generously. And to set the example for behavioral change by remaining
Several presenters directly or indirectly referenced Donald Kirkpatrick's Learning Evaluation Model. Key concepts include the use of results to improve effort and assess future action rather than merely to assure completed performance. Studies show that clients will always assess results as less positive that the contributors to the effort. The greatest value in this knowledge is opening dialog for future opportunities – a chance most often missed.
Michael O'Broctha, a member of the Ethics Member Advisory Group and a former CIA contributor offered a host of books as required reading
The Leadership Challenge by James M. Kouzes & Barry Z. Posner
Servant Leadership by Robert K. Greenleaf
The PMI Competency Framework
Transformation Leadership by Bernard M. Bass
Situational Leadership by Hersey and Blanchard
Books on high performance teams by Blanchard or Massey.
Michael powerfully synthesized thirty years of CIA leadership into five leadership essentials, each associated with key concepts and impacts.
| | | |
| --- | --- | --- |
| Leadership   Essential | Concept | Impact |
| Own the environment | Project environment | Conduct determines how the team is treated, autonomy, accountability,   and commitment. |
| Act for the Long Term | Horizon – beyond the customer | Projects are temporary.    Leadership and ethics are not. |
| Build high performance teams | Success means teams working to outperform additive outcomes | Mutual respect, cross training, interest in feedback,   common goals. |
| Establish and maintain trust | Central theme: mutual reliance | Actions speak louder than words |
| Model Ethical    behavior | Foundational: be governed by internal and external   standards | Essential for sustenance of trust, leadership, and project   success |
Barbara Trautlein, author of Change Intelligence, introduced new considerations for leading change. Change stimulates the same centers in the brain as physical pain, so it is little wonder that humans are change adverse. Seventy percent of attempted changes fail, and 83% of strategic plans fail to get implemented. Right back to 'do it or let it go!'.  Change leaders are self-aware and adapt. Technical capabilities and IQ provide a necessary baseline for leadership, but behavior and emotional or change intelligence offer significant value.  "The hard stuff if easy (to learn), the soft stuff is hard."
Barbara's research identifies three Change Styles, each of which contribute to successful change as well as creating barriers and blind spots. She suggests that it is important to partner with styles opposite yours for best results, reinforcing the concepts of relationship, trust, and leading teams toward change.
| | | |
| --- | --- | --- |
| Who? | Lead from the Heart | Motivating   and supportive |
| What? | Lead from the Head | Inspirational   and see the big picture |
| How? | Lead change from the Hands | Efficient,   tactical,  process- oriented.  Planful, systematic |
Clearly the field of project management is shifting. Knowledge of tools and techniques are no longer sufficient to assure project success. A true project leader must strive for personal change in order to set the example for others to follow.
"Leadership is an invitation to greatness that we extend to others." -Mark Sanborn
So, what objectives have you identified in your personal change management plan?
Enjoy!
Steven Fullmer
Interface Technical Training Staff Instructor
Steve teaches PMP: Project Management Fundamentals and Professional Certification in Phoenix, Arizona.

0
3859
0
Mark Jacob, Cisco Instructor, presents an introduction to Cisco Modeling Labs 2.0 or CML2.0, an upgrade to Cisco's VIRL Personal Edition. Mark demonstrates Terminal Emulator access to console, as well as console access from within the CML2.0 product. Hello, I'm Mark Jacob, a Cisco Instructor and Network Instructor at Interface Technical Training. I've been using … Continue reading A Simple Introduction to Cisco CML2

0
183
0
This video is from our PMI-PBA Business Analysis for IT Analysts and Project Managers (PMI-PBA)® Certification now available at Interface Technical Training. Also see Steve's PMP Project Management Certification Course: Project Management Professional (PMP®) Certification Video Training PMBOK® 6th Edition  Video Transcription: Data Models are part of the elicitation analysis in PMI-PBA. This is the way … Continue reading Data Models in Business Analysis