PMI Registered Education Provider program termination: PMI Questions and Answers
PMI Registered Education Provider program termination: PMI Questions and Answers
Like This Blog
0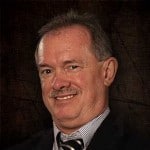 In a previous blog, I highlighted the discontinuation of PMI's Registered Education Provider program and the initial introduction of a new trainer and training program.
In this blog, I provide more detailed analysis following a question and answer session offered during a December presentation by PMI COO Joe Cahill and REP program developer John Char. They provided a few more answers through the existing PMI-REP channel.
My intent with this editorial is to help you better analyze your alternatives as you attempt to select the best PMP credential preparation course and provider.
Question 1: Rather than change the entire business model, why not treat R.E.P.s like partners and trust us with knowledge of the test so that we can teach to it?
Answer 1: The quality of the course content varies greatly and is not consistently delivered in a format that meets the needs of the current learners. Our Voice of the Customer survey indicated that certificate aspirants want PMI developed and authorized content. Providing the content allows us to address quality challenges, alleviate a strain on your resources, and protect the integrity of the PMP.
Effectively, R.E.P.s are not PMI customers. PMI cited R.E.P. concerns that PMI does not provide content, information or sufficient support. They are now taking an approach toward sole source compliance.
My analysis: My example is just one of many dozens of PMI-REP qualified instructors with whom I have had the privilege of interacting during a decade of PMI Global Congress attendance. I was prepared to take and pass the PMP on my first effort by my mentor, Ed O'Connor. Ed then guided me through course delivery, and had me edit three editions of his PMI approved PMP courseware through at least five generations of the PMP exam. Through the PMI-REP process, the courseware and materials we develop are reviewed by existing PMPs, existing students, and a detailed review process that we have paid PMI to conduct. Most of the instructors with whom I have had the pleasure of interacting have and maintain real world experience AND have familiarity with the evolving requirements for the PMP process. My decade of delivery is focused on mastery beyond mere exam success. To enhance course delivery I have achieved trainer certifications from several vendors, and will do the same through PMI if requested. In over a decade of training experience across a broad range of certification courses, I have become extremely aware that training certification alone does not make a good trainer and that delivery of single source content consistently fails to meet the specific needs of individual students.
PMI exam content is consistently contextual and situational. Without the ability to alter emphasis and content to the needs of the student (our customer), and instead merely assuring completion of pre-specified course of instruction reduces rather than enhances a candidate's chance at success.
It is for this very reason that our courses supplement PMI reviewed and approved courseware with our own case studies (as PMI suggests will still be allowed), as well as video delivery , audit and replay options, and ongoing interaction with the instructor. Once PMI forces a leveled field, quality instruction will be forced out for non-compliance, or forced to add supplemental materials that are outside of PMI's scope of control. This effectively means that PMI will indirectly encourage the result they are attempting to avoid. We will continue to provide our students with the tools to both pass certification exams and to pursue mastery of their chosen careers.
Question 2: (From R.E.P.'s implied) How will we differentiate our services from our competition? Will there no longer be competition?
Answer 2: Rethink the competition. Customize the course materials for your audience or a specific industry. Skill in facilitation. How you promote yourself is up to you.
My analysis: PMI is effectively dismissing the many qualified and compliant R.E.P.s that have helped PMI to achieve the first fifty years of growth. I don't believe that this is their intent. Their goal appears to eliminate those unqualified or unwilling to provide the quality delivery that PMI candidates deserve. It is just easier to start anew. We will work within PMI's new program, once we know what it is, though we will also expand our Project Management and Business Analysis programs to assure that our students can achieve mastery rather than merely exam preparation.
Question 3: Why are you instituting a required "train the trainer" program? Is PMI getting into the business of training people how to be good instructors?
Answer 3: We are instituting the train the trainer program to: 1) ensure that trainers are prepared to teach the new exam, 2) focus on facilitation. Instructors must be prepared to teach specifically to the new exam. Current instructors have not taken the current exam. Only the PMI train the trainer program will be supported.
My analysis: The challenge associated with declining exam pass rates is only in part due to poor instructor preparation. The growing demand and compensation offered globally for quality project managers (holding the PMP credential) has expanded the audience to individuals who lack the perquisite expertise. Many enter the classroom hoping to begin project management careers. There should be small surprise that first time pass rates decline as candidates with marginal skill sets complete the application and attempt certification. Measurement of first pass and subsequent pass rates is NOT the proper metric to assure the quality of credential holders. PMI needs to pay attention to root cause; NOT affect a solution that lowers the standard to affect higher passing rates.
As demand for certification courses expands, the income opportunity for unqualified instruction increases. Simple market supply and demand. Lacking the resources, PMI has had to rely on R.E.P.s to generate the materials and to promote qualified course offerings. The new PMI training network will lower the barrier to entry, in turn lowering the general quality, expertise and focus provided by PMP trainers. There have been limited audits of existing R.E.P.s except through the bi-annual renewal cycle. There has been limited to non-existent identification and removal of trainers who lack but claim R.E.P. status. The existing system relies on candidates to validate R.E.P. status through the PMI website. Given a historic United States presence and an expanding global focus, enforcement has been next to impossible. To its credit. PMI is now establishing offices internationally as well as presence and oversight through a range of international affiliations. It appears that PMI leadership does not feel this sufficient to address the current issues with unsanctioned training provision.
With each successive iteration of the PMP exam, PMI tends to forget that current candidates lack the evolutionary background or context associated with the history of project management. Regular conversations with participants on both the PMBOK® and exam development teams reveal a common issue. These teams of PMPs have the historic knowledge, and evolve both standards and exam content while eliminating much of the historical context to affect focus or efficiency. New material is emphasized without the context of foundational knowledge. One might learn calculus by memory, though one cannot extend the concepts without a basic understanding of geometry, by analogy. The volume of the content continues to broaden.
Expectations from employers continues to increase from limited exposure and expertise toward the ability to fully apply project management skills the moment one is hired. Given the uniqueness of projects, as well and the cultural and human factor concerns, project management expertise is NOT about exam completion. It must be about becoming a master of one's profession. There will be no differentiation as the new PMI training network is established. It will become even more incumbent upon the candidate to identify the quality of the instructor/instruction beyond any PMI provided training and sole source courseware.
The evolution of quality instruction and quality instructors over time is a benefit within every field of knowledge and endeavor. The PMI proposed approach will open the door to hundreds of less qualified instructional sources who may suggest certificate completion, potentially increasing exam first pass rates to some degree, but diminishing the average caliber of the candidates who initially pass through the program.
Question #4: Can you give us insight into how the new course materials are being developed?
Answer #4: Content being developed by an undisclosed 3rd party developer.
Analysis: I include PMI's concise answer because it fairly clearly states the approach that PMI is taking relative to Registered Education Providers. While it is true that "what got you here won't get you there" (according at least to Marshall Goldsmith), and change is inevitable, undervaluing human resources is one of the most significant causes for project failure.
We are here to aid our students achieve mastery. Our courses will continue to evolve toward this end. Stay tuned to this channel…
I look forward to seeing you in the classroom or online!

0
183
0
This video is from our PMI-PBA Business Analysis for IT Analysts and Project Managers (PMI-PBA)® Certification now available at Interface Technical Training. Also see Steve's PMP Project Management Certification Course: Project Management Professional (PMP®) Certification Video Training PMBOK® 6th Edition  Video Transcription: Data Models are part of the elicitation analysis in PMI-PBA. This is the way … Continue reading Data Models in Business Analysis


0
4289
4
In this video, Cisco CCNA instructor Mark Jacob shows how to create a Login and Message of the Day (MOTD) banners in Cisco IOS. The Banner is an interesting feature of the Cisco IOS. You could probably get by without it, but in a commercial environment you want to have it.