PMI's Continuing Certification Requirements Leadership PDU's – How to Claim Them
PMI's Continuing Certification Requirements Leadership PDU's – How to Claim Them
Like This Blog
0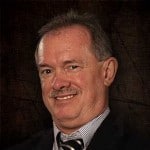 I have found Leadership PDU's amongst the most enjoyable to explore and obtain.  With the changes to PMI's Continuing Certification Requirements (CCR) Program, the ability to discover and report exemplary personal development options is both expanded and easier to fulfill.
If you haven't explored the re-certification process recently, you should start with a quick review of the PMI Talent Triangle.  Renewal of your PMP requires 60 professional development units each three years, including at least 10 hours within each of the three Talent Triangle areas of expertise: Leadership, Strategic and Business Management, and Technical Project Management.  The focus aligns well with the changing public and executive perception of project management roles.  We are no longer merely managing tasks (technical project management), we are now coaching and guiding both people, project, programs, portfolios and processes (strategic and business management); as well as developing the vision and setting the example as leaders (leadership).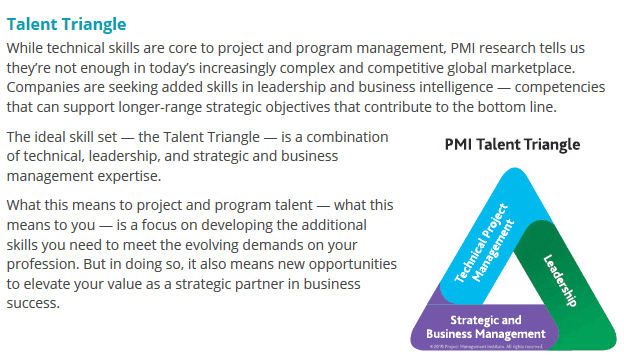 As you visit the Talent Triangle overview, you will be directed to an ever changing and expanding set of PMI reports, webinars, and training opportunities that will assist with your self-development efforts.
You might even wish to visit the Continuing Certification Requirements System (CCRS) Claim site for a quick review of the many formats through which you can earn qualifying education units.   The following screen shot, representing the 'Report PDUs' section of the site, guides you through a vastly simplified reporting process.  Perhaps more importantly, reviewing the site before you start your search for training may inspire a more creative process.  (You are always welcome to schedule a course at Interface Technical Training, watch one of our video series, or replay one of our many recorded webinars.)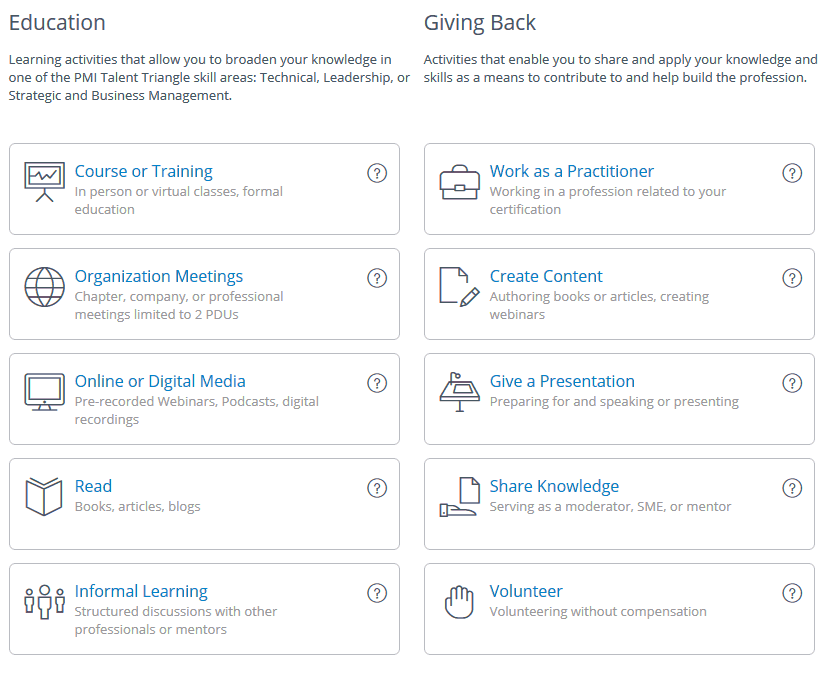 I have several preferred mentors that have guided my Project Management career, some living and some of whom are only available as recorded or written content. (With a tip of the hat to my mentor Ed O'Connor who authored several Project Management courses and encouraged me to teach in the field of project management and leadership.)
PMI serves as the final validation for your PDUs, though the following suggestions have been my mentors and availed me of both PDUs and course materials through the past decade.  You can find current and relevant one hour webinars, teleconferences, live events, and recorded training.  Whichever mode and venue serve your preferences, availability, and budgets.  Each of the mentors that I list have offerings that range from free to thousands of dollars – depending on your time, focus, and interest.  Explore their free content, and then move to additional content when you find the mentors that match your taste and interest.
Offerings effectively match the categories offered on the CCRS site: courses and training, organizational meetings, online or digital media, reading, and informal learning.  Once you select a mentor and take advantage of their resources, you need only match the media to the CCRS category and report the number of hours per category based on the mentor and the topic content being reported.

Jim Rohn – America's Foremost Business Philosopher

A wealth of leadership, technical, and strategic business knowledge in every format imaginable.

Success Magazine

Originally founded in 1897 with such noteworthy publishers and editors as Napoleon Hill and W. Clement Stone, the magazine was acquired and re-established in 2008 with Darren Hardy as the publisher. You can subscribe to the magazine in printed or digital formats, sign-up for weekly webcasts and frequent webinars, or join the weekly Podcasts (through iTunes or online) to gain an hour of useful content each week.

Darren Hardy

More than the publisher of Success Magazine, Darren has access to most of the successful business people and leadership development gurus on the planet. You can read his three bestselling books, attend his courses in person or on-line, or subscribe to his daily feeds and occasional podcasts.

John Maxwell

An author, professional speaker, and pastor whose primary focus is on leadership and leaders developing leaders. Books, blogs, courses, and a wealth of additional resources as well as redirection to other thought leaders.

Tony Robbins

One of the world's most recognized life coaches. As Jim Rohn suggests, success leaves clues.  If you want to learn about creativity and motivation, then Tony is your source.

Seth Godin ]

Author of a dozen top selling books that challenge to status quo. Just what a project manager needs to inspire creativity and affect change.

Guy Kawasaki

Not to be confused with Robert Kiyosaki (Rich Dad, Poor Dad) – a mistake some might make… Guy was the original marketing evangelist for Apple Computers. Guy is a highly recognized evangelist, author, and speaker on the topic of innovation.

Jim Collins

Author of Built to Last, Great by Choice, Good to Great, and more. Check out his audios and videos for some poignant and relevant quick learn sessions.

Ted Talks

Okay, so I am cheating somewhat with this one. Just search for leadership, or any of the leaders listed above and provided as alternatives below.  If you can find several relevant videos on topics you enjoy to fill several hours of viewing and self-education, then you don't really want easy PDUs.  Just be certain that you fairly report your time for these, and reference the URL in each instance, since there are shortened versions for many of them scattered across the Internet.
Want to dig more deeply on your own?
Launch Jeff Haden's article "Top 50 Leadership and Management Experts"  on Inc.com.   There are several on Jeff's list that I reference in my courses and speeches that provide excellent content, though whose media might not lend themselves as easily to PDU reporting – amongst them the likes of Malcolm Gladwell, Tim Ferriss, Richard Branson, Tom Peters, Kenneth Blanchard, and Stephen R. Covey whose books fill my shelves.
Filling the ten required hours should be simple at this point.  In fact, you can probably fill many of the required PDUs beyond the 30 mandated for the Talent Triangle if you watch videos, and take a short course of two.
Once you get started, I bet you'll be hooked on a greater path of self-development.
I look forward to seeing you in the classroom, or online!
Steven Fullmer
Interface Technical Training Staff Instructor
Steve teaches PMP: Project Management Fundamentals and Professional Certification, Windows 10, and CompTIA classes in Phoenix, Arizona.

0
3850
0
Mark Jacob, Cisco Instructor, presents an introduction to Cisco Modeling Labs 2.0 or CML2.0, an upgrade to Cisco's VIRL Personal Edition. Mark demonstrates Terminal Emulator access to console, as well as console access from within the CML2.0 product. Hello, I'm Mark Jacob, a Cisco Instructor and Network Instructor at Interface Technical Training. I've been using … Continue reading A Simple Introduction to Cisco CML2

0
183
0
This video is from our PMI-PBA Business Analysis for IT Analysts and Project Managers (PMI-PBA)® Certification now available at Interface Technical Training. Also see Steve's PMP Project Management Certification Course: Project Management Professional (PMP®) Certification Video Training PMBOK® 6th Edition  Video Transcription: Data Models are part of the elicitation analysis in PMI-PBA. This is the way … Continue reading Data Models in Business Analysis