PMP (5th Edition) Exam – Relax, This is Easy
PMP (5th Edition) Exam – Relax, This is Easy
Like This Blog
0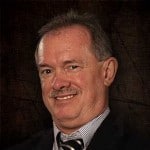 I am excited. My mentor, Ed O'Connor, is working with me to re-write the PMPC and CAPM courseware. We plan be ready in time for course delivery targeting the PMBOK (5th edition) by May. Ed helped me to break into teaching project management formally. Having had the privilege of editing his fourth edition courseware, writing for the fifth edition feels like a pinnacle achievement. Nerves anyone?
Relax. It's just another project. Addressing change. We have the tools.
Scope first.
The PMBOK (5th Edition) looks almost twice as thick. The bones are the same. The meat grew from 345 to 410 pages. Not so much volume as it appears. Knowledge area 10 (Communications Management) was split into two knowledge areas: Project Communications Management and Project Stakeholder Management. The latter is now knowledge area 13.  What and when separated from who and how.
The Standard for the Project Management of a Project, containing all the process group interaction, input and output diagrams, is now an Annex. A concise duplication of the material within the body of the book. There are also two particularly useful Appendices: X1 – Fifth Edition Changes and X3 – Interpersonal Skills.
I have often suggested that hoteliers would prefer the PMBOK (any edition) on a bedside table rather than other reading materials. Less than three pages and you are soundly asleep. There are some great graphic and description additions in the new edition that enhance content and usability – and will enhance our delivery.  Not such a sleepy read.
And finally the terms are consistent. The greatest enhancement to the PMBOK. Great care was taken to assure that emphasis and terminology are logical throughout the book. This will make delivery – and your test preparation – much more straight forward. We have regularly identified that the primary output created by a project manager is the plan – and three new processes confirm this emphasis.  The material also segues directly to the Standard for Program Management and the Standard for Portfolio management, as well as better clarifying management and leadership roles.
Clarification leaves room for some modern tool additions – and we are excited to deliver them… as a science fiction fan I am looking forward to describing Force Field Analysis.
Schedule second.
The new exams will be available on July 31, 2013. You still have a few months to prepare for an exam slot based upon the PMBOK (4th edition). If you prepare based upon 5th edition content before then, you will need to obtain some guidance on the changes. There are more 'synonym' traps in the PMBOK (4th edition), and a little less consistency. The fifth edition increases the number of processes (intersection of process group and knowledge area) from 42 to 47: adding 6, moving 2, and merging 2. The modifications are minor relative to best practice, though, since the 5th edition primarily reclassifies tools already in use. Three new processes address management planning. New planning and control processes evolve during the creation of the stakeholder management knowledge area.
This will really be a far simpler transition than the August 2012 effort that merged code of conduct and ethics materials into the five process groups.
We are experiencing a surge in PMPC prep interest as the deadline for the cutover approaches. Application requirements are identical, including the 35 hours of classroom training.
Cost third.
There are no effective changes to the application, costs or testing process. Just relax. Schedule your class …. and your exam.
That's the triple constraint. We have it handled.  See you in the classroom!
Enjoy!
Steven Fullmer
Interface Technical Training Staff Instructor
Steve teaches PMP: Project Management Fundamentals and Professional Certification in Phoenix, Arizona.

0
3852
0
Mark Jacob, Cisco Instructor, presents an introduction to Cisco Modeling Labs 2.0 or CML2.0, an upgrade to Cisco's VIRL Personal Edition. Mark demonstrates Terminal Emulator access to console, as well as console access from within the CML2.0 product. Hello, I'm Mark Jacob, a Cisco Instructor and Network Instructor at Interface Technical Training. I've been using … Continue reading A Simple Introduction to Cisco CML2

0
713
1
This content is from our CompTIA Network + Video Certification Training Course. Start training today! In this video, CompTIA Network + instructor Rick Trader demonstrates how to use cable testers in network environments. Let's look at some tools that we can use to test our different cables in our environment. Cable Testers Properly Wired Connectivity … Continue reading Cable Testers and How to Use them in Network Environments

0
183
0
This video is from our PMI-PBA Business Analysis for IT Analysts and Project Managers (PMI-PBA)® Certification now available at Interface Technical Training. Also see Steve's PMP Project Management Certification Course: Project Management Professional (PMP®) Certification Video Training PMBOK® 6th Edition  Video Transcription: Data Models are part of the elicitation analysis in PMI-PBA. This is the way … Continue reading Data Models in Business Analysis