Project Management PMP – Creating a Schedule Using Automated (software) Tools
Project Management PMP – Creating a Schedule Using Automated (software) Tools
Like This Blog
0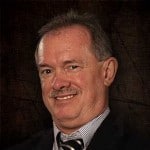 When teaching our Project Management courses, I regularly emphasize the correct sequence for creating and entering content into Microsoft Project, Primavera Suretrack, CA Clarity or other schedule software. Most of the training courses and many of the vendors get it wrong. They fail to understand the algorithms and foundations used when their software was created many decades ago.
PMI promotes the following general sequence of schedule development processes: decompose work packages to activities (in verb-noun format), list ALL activities, sequence the activities using predecessor-successor relationships, estimate the durations for the activities, enter the durations for each activity, calculate the critical path and modify as needed to fit the constraints, apply elapsed times and resources availability (calendared controls) to the completed duration-based schedule.
When using an automated tool, you need to follow the same steps, or you will end up with a very poor result, a schedule that is difficult (at best) to manage, and incorrect critical path calculations. There are a few other considerations that go along with the above sequence. For instance, do NOT enter or use and project definition fields that provide dates until AFTER you have completed a duration based schedule network diagram. If you need to add milestones, you can add then between the activities for which they serve as boundaries, but to no affix completion or demarcation dates for the milestones until after all the duration work is completed.
Microsoft Project begins calculating the Early Start, Early Finish, Late Finish and Late Start values for each activity node as soon as you enter dates into your project software. (This occurs whether or not you select the Critical Path check box or feature option.) These and other variable values are calculated in the background whether or not you display them.
A simple, recommended sequence for generating a schedule in project scheduling software follows:
Open the software and review the default options and settings before you create a new schedule file.

Remove any default settings to calculate or create the critical path.
Remove any default date based parameters.
Review all default calculations to make sure they will not perform or affect automated resource leveling, date interpretation, float calculations, etc. (You want to turn these on or conducting the leveling efforts manually for correct information.
Save your work.
Create a new project schedule file.

Create the file.
Review the project definition settings. You can use the name, author, etc. fields. DO NOT EVER set beginning and END or DELIVERY dates in the definitions file until AFTER you have performed all of your sequence and duration entries. Doing so starts the generation of variables for each activity that are very difficult to correct manually.
You can set the default unit scale (minutes, hours, days, weeks, etc.), but do NOT set ANY dates or elapsed time settings. Not even holidays, default week schedule, etc. You may have a template for this in your project server or project settings. Just do NOT apply it yet.
Save your work.

Enter the full list of activities.

List every activity. Just the activity name or label. Some project software provides a code of account field (Microsoft Project does not, it uses the line number as the unique identifier). Use the code of account field as a unique identifier if it exists. Consider creating the field for coordination with WBS, traceability and other tracking elements associated with your project.
DO NOT ENTER any other activity information until ALL the activities are listed.
Add milestones as activities, but DO NOT enter durations, dates or other constraints. At this point they are only place holders, which will then become sequence holders, and at the very end, date markers.
If you don't know all the activities or work packages, add some 'false' or pseudo work packages with a few activities under each. These 'Hammock's can more easily be expanded or duplicated for later additions.
Save your work.
Enter the activity dependencies.

Relate each activity to its successor or predecessors as you know them to exist.
Relate activities to milestones that precede or succeed them in your estimated best case sequence. (You still do NOT want dates in your milestones.)
Look for any activities with no predecessor and make sure they really start early or at the beginning. If they are not truly initial activities, create a placeholder milestone activity and make them predecessors. Theses 'dummy' milestones allow you to relocate sets later as you consider fast tracking or crashing.
Do NOT calculate the critical path (yet). You can change the display settings, scale, or other representation characteristics. Just do NOT attempt any calculation features.
Look at the drawing/diagram you have created to see if it reflects your initial estimation of the activity sequence.
Save your work.
Enter the durations.

Estimate or calculate the durations for each of your activities.
Enter them for each activity.
You should not be able to see a Gantt chart showing a better visual representation of the work/activity flow.
Once you have ALL the durations entered, you should modify the time scale for the graph so you can see as much of the timeline as possible.
Save your work.
Optional: Create a couple of columns and select the Early Start, Early Finish, Late Finish, Late Start, and/or Float/Slack variables to assure that they have not been calculated and will only be calculated once you initiation the critical path feature(s).
Save your work.
Turn on the critical path feature.

With the feature on, look for the critical path using the software graphical/color coding, as well as value confirmation in the node variables and the float/slack values.
Review the schedule diagram, and make MANUAL changes to any precedence relationships.
Relocate the precedence for any milestones, or move them manually (still without dates).
Save your work.
Modify the project definition to add the start and/or required End dates.

Or place a start date in the first activity and monitor/review the schedule results from start to finish date.
Make changes to the standard work week/holidays/etc. OR apply a company/organization schedule template to the project.
Save your work.
If at any point the work you are doing looks wrong, doesn't represent the desired effort/schedule, close and discard the effort and return to the previously saved step. You might consider using "Save-As" and declaring each step as a unique or version name so that you can go back several steps if you need.
I hope this helps you to more successfully create usable schedule diagrams.
I look forward to seeing you in the classroom, or online!
Steven Fullmer
Interface Technical Training Staff Instructor
Steve teaches PMP: Project Management Fundamentals and Professional Certification, Windows 10, and CompTIA classes in Phoenix, Arizona.

0
3859
0
Mark Jacob, Cisco Instructor, presents an introduction to Cisco Modeling Labs 2.0 or CML2.0, an upgrade to Cisco's VIRL Personal Edition. Mark demonstrates Terminal Emulator access to console, as well as console access from within the CML2.0 product. Hello, I'm Mark Jacob, a Cisco Instructor and Network Instructor at Interface Technical Training. I've been using … Continue reading A Simple Introduction to Cisco CML2

0
713
1
This content is from our CompTIA Network + Video Certification Training Course. Start training today! In this video, CompTIA Network + instructor Rick Trader demonstrates how to use cable testers in network environments. Let's look at some tools that we can use to test our different cables in our environment. Cable Testers Properly Wired Connectivity … Continue reading Cable Testers and How to Use them in Network Environments

0
183
0
This video is from our PMI-PBA Business Analysis for IT Analysts and Project Managers (PMI-PBA)® Certification now available at Interface Technical Training. Also see Steve's PMP Project Management Certification Course: Project Management Professional (PMP®) Certification Video Training PMBOK® 6th Edition  Video Transcription: Data Models are part of the elicitation analysis in PMI-PBA. This is the way … Continue reading Data Models in Business Analysis