Reload – A Cisco command which can save the day, and money!
Reload – A Cisco command which can save the day, and money!
Like This Blog
0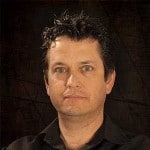 I often state that a real Cisco network admin is able to manage the entire domain from the comfort and convenience of the living room. In other words all the devices that need to be managed can be reached from the confines of one's own living room.
If we apply that mindset to an admin who is managing a device remotely, and I mean VERY remotely, then there is an ever-present danger of which to be mindful. You could be accessing a device and accidentally shut down the port by which you are achieving contact. You could be accessing a device via Telnet or SSH and modify an Access Control List which breaks your connection to that device. Should that happen, a cold shudder will pass through your body and the slowly sinking feeling of desolation will overtake you as you wonder if there is anyone you could call at this time of night (the best maintenance windows always seem to happen in the wee hours of the morning) who can reload the device and restore your connectivity.
Well put those fears behind you! There is a way to overcome this eventuality and that is the topic of this blog. Human beings will make mistakes – we can't escape that. But we can mitigate the damage with a little forethought.
So here's the situation: It is the middle of the night. There are fifteen minutes left in the scheduled maintenance window. You are finishing up the last of the config changes and pasting in your final thoughts. All of a sudden you do something completely out of character and paste in a command which take you out of the control your device. You can kick and scream and panic. Or you can take notes on this small remedy which will save you truckload later.
If you go to global configuration mode, you can type reload and then hit the question mark. It shows you your choices. One of the choices is reload in.
Further review of the command shows that if you set the reload time to 15 minutes, for example, this will give you a fifteen minute window in which to perform the task at hand. It will ask you if you want to save changes if you have made any changes in the config. If you have made changes but aren't sure if they should be changed, it is a good idea not to save the changes at this point. Then set you stopwatch for fourteen minutes or so, then go about making your changes. After fourteen minutes, type reload cancel in the IOS command window. This cancels the scheduled shutdown. Then reset your stopwatch and do it all again. Eventually you will complete your configuration changes and you can close out your session normally. If you make a mistake though, you can use the services of the reload command to your advantage. So if you lock yourself out (and you haven't saved your changes), then all you do is wait for the scheduled reload. Once the reload occurs, since you didn't save changes, the device boots to where it was from the beginning of your current session.
This command alone can save you arranging airfare at 2 o'clock in the morning as you try to recover from a silly little mistake. The device will reload all on its own, giving you time to grab a cup of coffee while you wait, and then after the reload you are able to get back in. Good times!
Many of my students have told me that learning about this one command was worth the price of the class all by itself from the savings in time, money, and exasperation. Make sure to practice it in lab or test environments so that it becomes second nature. Otherwise you may forget to use it when it really counts. Remember, when in doubt – RELOAD!
Mark Jacob
Cisco Instructor – Interface Technical Training
Phoenix, AZ

0
3794
0
Mark Jacob, Cisco Instructor, presents an introduction to Cisco Modeling Labs 2.0 or CML2.0, an upgrade to Cisco's VIRL Personal Edition. Mark demonstrates Terminal Emulator access to console, as well as console access from within the CML2.0 product. Hello, I'm Mark Jacob, a Cisco Instructor and Network Instructor at Interface Technical Training. I've been using … Continue reading A Simple Introduction to Cisco CML2


0
249
1
In this video, Cisco CCNA & CCNP instructor Mark Jacob shows how to troubleshoot OSPF Adjacency issues by showing the distance between routers with the show ip ospf neighbor command.