Security+ SY0-301 versus SY0-401 and other questions
Security+ SY0-301 versus SY0-401 and other questions
Like This Blog
1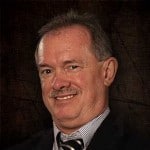 The SY0-401Security+ exam went live in April 2014, though you may still take the SYO-301 exam through December 31, 2014. In either event, the Security+ credential is now a Continuing Education certification such that you will want to update your knowledge and skill sets regardless of the exam version you initially pass.
While teaching our Security+ course last week, students asked a few exam preparation questions for which there was no simple or precise answer. I am taking the time here to provide some answers and a few resources in response to a few of those questions.
What is the difference between the Security+ SY0-301 and SY0-401 exams?
My answer was that the material is essentially same, though as the focus of cybercrime shifts, and the toolsets expand, the exam will continue to evolve to encompass new technologies. Also, CompTIA exams are all shifting from merely being multiple choice, knowledge based exams toward interactive formats. Several of the Security+ domains now suggest implementation understanding in addition to alternative selection. You don't need to be intensely familiar with vendor specific implementations, though you should be familiar with sequences or best practices. For example, an understanding of the Open System Interconnect (OSI) model as it relates to protocol analysis, firewall implementation, and intrusion detection/prevention is new to the exam.
Your best source for exam content is downloading the Security+ Exam objectives directly from CompTIA. You need merely provide your email address before acquiring the PDF download.
Concise-Courses blog offers a brief comparative overview (along with an offer for a 5 minute sample exam and the sale of their $395online exam prep course).
My favorite comparison of the two exams comes from GetCertifiedGetAhead by Darril Gibson.
Take your time and explore each of the links covering the topics listed below. Darril provides sufficient information to understand the differences between the SY0-301 and SY0-401 exams in detail, and to help you prepare for either of the exams.
 Differences in Domains
 Differences in Network Security
 Differences in Compliance and Operational Security
 Differences in Threats and Vulnerabilities
 Differences in Application, Data and Host Security
 Differences in Access Control and Identity Management
 Differences in Cryptography
 Differences in Acronyms
Darril also offers a free sample from a chapter in his CompTIA Security+: Get Certified Get Ahead: SY0-301 Study Guide that includes 25 practice test questions. Sign up for his newsletter and you may also get access to his mini-SY0-401 course.
Where may I find free sample exam questions? And what is the best source of outside study material?
The courseware provided with the class certainly provided a wealth of content at the end of each module, though students typically want a wealth of actual exam questions for preparation or to build confidence.
Again, the best site for sample questions is CompTIA.org.  Once again, you will need to enter your email address. As it is unethical (and against the CompTIA code of conduct) for a credential holder to share specific exam content, the closest that you will get to actual exam content is directly through CompTIA.
Although I prefer to learn material from a qualified instructor in order to obtain the nuances of context and implementation, when forced to explore exam content with limited preparation, the Exam Cram series of books are my favorite for comprehensive coverage. The SY0-301 Exam Cram book is currently available through Amazon and other online sources, but the CompTIA Security+ SY0-401 book  is not due until December 6, 2014 and can only be pre-ordered.
Many of the vendors and sites offering sample questions appear to be using content derived from the SY0-301 Exam Cram content or similar sources. (If you perform a search for SY0-301 or SY0-401 plus 'exam questions', you will find a similar though reordered list if you search for the test and 'exam cram' .) After several extensive searches, I could not find a single site that provided exclusively SY0-401 free exams or quizzes. The credential and material have not been public sufficiently that much is prepared.
For a comprehensive list of truly free Security+ test prep material, I direct you first toward ProProfs. There are four sample exams, plus study guides, cram sheets, flashcards, articles and a test forum. A quick review of the content suggests explicit focus on the SY0-301exam, though content overlap will help you to prepare for much of the SY0-401 content – just not the entire exam format.
Before I aim anyone at additional sites, I feel compelled to remind all my students (, blog readers, and Twitter followers) that online exam content is typically provided by training or materials providers. Any free content, quiz, or exam is typically a precursor to a sale. The dozen most frequent hits were all selling courseware, sample exams, or online training.  I am not promoting any additional product or content – context is critical to understanding.  Caveat emptor.
Found one more site to provide an alternative for students who really to find some more free sample questions. GoCertify  – SY0-301 quiz
Finally, based on reference to his material with our CompTIA A+ courseware, I will point at Professor Messer for his Security+ material. Follow the Security+ Training link at the top of the page for additional, short videos and study guides for both the SY0-301 and SY0-401 exams.
Having just completed our first delivery of Security+ for a mixed local and Remote-Live classroom, I can truly say "Hope to see you in the classroom or online!"
Steven Fullmer
Interface Technical Training Staff Instructor
Steve teaches PMP: Project Management Fundamentals and Professional Certification, Windows 7, Windows 8.1 and CompTIA classes in Phoenix, Arizona.

0
3859
0
Mark Jacob, Cisco Instructor, presents an introduction to Cisco Modeling Labs 2.0 or CML2.0, an upgrade to Cisco's VIRL Personal Edition. Mark demonstrates Terminal Emulator access to console, as well as console access from within the CML2.0 product. Hello, I'm Mark Jacob, a Cisco Instructor and Network Instructor at Interface Technical Training. I've been using … Continue reading A Simple Introduction to Cisco CML2

0
713
1
This content is from our CompTIA Network + Video Certification Training Course. Start training today! In this video, CompTIA Network + instructor Rick Trader demonstrates how to use cable testers in network environments. Let's look at some tools that we can use to test our different cables in our environment. Cable Testers Properly Wired Connectivity … Continue reading Cable Testers and How to Use them in Network Environments

0
272
2
In this video, Security Instructor Mike Danseglio demonstrates how to use BitLocker in Window 10 to secure files on a USB Flash drive that adhere to stricter data protection requirements as found inside Government entities. BitLocker 2-day instructor-led training is now available at Interface: BITLOCK: Planning and Deploying BitLocker Drive Encryption Training Video Transcription: Hi. … Continue reading Government Edition – Encrypting a USB Flash Drive in Windows 10