SharePoint 2013 – A summary of what's to come
SharePoint 2013 – A summary of what's to come
Like This Blog
0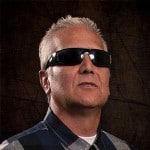 On July 16, 2012, Microsoft announced the arrival of the new versions of Office and SharePoint 2013. With many blogs to come in the future, for now, here is my summary of what's new in SharePoint 2013 as detailed in a new TechNet article.
Branding
One of the biggest focuses in the new Microsoft Development stack appears to be HTML5, CSS3 and JavaScript as the defacto skills and it appears that SharePoint 2013 is right in line with this focus.
Business Connectivity Services
The focus here seems to be OData (Open Data Protocol) which is extremely popular because it is relatively easy to mash up content from a variety of sources.
Business intelligence
This might just be the sleeping giant in 2013 with a focus on the skillset of the Excel Power User as a driver of business intelligence. GREAT MOVE!
eDiscovery
Now that you can do this cross farms and through exchange this should be a nice improvement.
Identity management
OAuth (Open Standard for Authorization) is going to be THE STORY for developer's once they understand the implications.
Mobile devices
No surprise here.
Records management and compliance
Retention policies at the site level (site collection? We'll see)
Search
One would think they couldn't have made search any better but they have.
Social computing
The social computing aspects of SharePoint 2010 hit a new level and there is no surprise that they are continuing with this front.
Upgrade
The big stories here are that in place upgrades are not supported and that they have broken out the upgrade process into the database section and other sections.
Web content management
This is going to be something to really look at in the future and see what specific improvements are here.
Stay tuned for more SharePoint 2013 developments as they become available.
Enjoy!
Spike Xavier
SharePoint Instructor – Interface Technical Training
Phoenix, AZ

0
270
2
In this video, Security Instructor Mike Danseglio demonstrates how to use BitLocker in Window 10 to secure files on a USB Flash drive that adhere to stricter data protection requirements as found inside Government entities. BitLocker 2-day instructor-led training is now available at Interface: BITLOCK: Planning and Deploying BitLocker Drive Encryption Training Video Transcription: Hi. … Continue reading Government Edition – Encrypting a USB Flash Drive in Windows 10