SkyDrive to OneDrive. What's new in OneDrive for Windows 7 and 8.1
SkyDrive to OneDrive. What's new in OneDrive for Windows 7 and 8.1
Like This Blog
0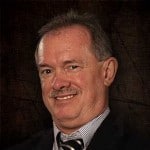 Upgrading courseware from 20687C: Configuring Windows 8(.1) to the 20687D version. Acquire the new Skillpipe courseware and start updating instructor comments – check. Download the instructor content and updated virtual drives from the MCT Download site – check. Compare each of the slide decks and modules for significant difference (even though the Change Log suggests no significant changes) – check. Install the classroom image and re-test the labs – check. Double check any differences…SkyDrive is now called OneDrive…wait, I wrote a blog about integrating SkyDrive with Windows 8 Debugging SkyDrive for Windows 8.
So I need just a little bit of research, because I don't recall the February 2014 announcement, and haven't had to do anything to enable my SkyDrive synchronization. What happened and what is different?
First discovery, the name was changed in January 2014 as partial resolution of a lawsuit brought by UK Media Company BSkyB.
Name change – got it. What else?
OneDrive (ne-SkyDrive) has always been Microsoft's entry into competition with Google Drive and Apple iCloud. Admittedly the first release was more like DropBox than either Google Drive or iCloud solutions. OneDrive is inching closer to a truly competitive offering. The name change is consistent with the 'one Microsoft' branding started by Xbox One. OneDrive merely further extends Microsoft's cloud presence with a commonly branded theme.
I moved a file to SkyDrive recently. Wonder where it went? Checked FileManager on my Windows 7 Ultimate desktop platform.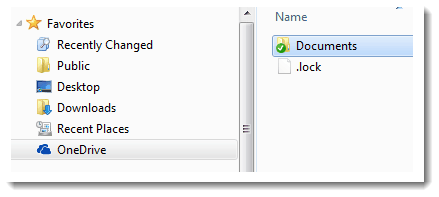 It now says OneDrive. I don't recall any changes – except maintaining my Windows updates regularly. A nice, transparent transition.
Microsoft's basic announcement From SkyDrive to OneDrive confirms that SkyDrive is now OneDrive. Along with a free account and 7GB of introductory storage space. (Free – so try it out).
What about my Windows 8.1 laptop (Lenovo ThinkPad Twist)? It has all the latest Windows 8.1 updates, though still indicates SkyDrive – and presents a synchronization error message. Not so seamless. The fix was easy however,
Settings > Change PC Settings > Accounts > Your Account
Disconnect and reconnect my MSN account (via which my SkyDrive account is linked).

Authenticate my Windows 8 system using an SMS dialog and code.
Back out of Accounts to SkyDrive (still under Change PC settings)
Synchronize SkyDrive.
On both my Windows 8.1Start Screen and within File Manager, the icon continues to display 'SkyDrive'.
Tested file transfer between the two systems, using each as first a transmitter and then a receiver. Seamless synchronization.
Digging into the Microsoft announcement (follow all those links down the rabbit holes), Microsoft confirms that the name will change to OneDrive over the coming months. No effort necessary on my part. So, eventually I will see the change.
Just for grins, I manually ran Windows update, then restarted by system. Voila – a startup message indicating that SkyDrive is now OneDrive. Both the File Manager and Start Screen labels have changed to OneDrive. The synchronization continues to work seamlessly. Though I cannot verify the impact, apparently Windows update needed to become aware of my SkyDrive or MSN account settings to acquire the necessary update? In either case, reconnecting my account and then acquiring updates appears to have completed the migration.
But wait, there's more …
If you want to learn more about OneDrive check the 'about' page.
One drive is considerably more robust than SkyDrive. Evolution. Starting with more free drive space, and offers to increase the free space to as much as 15 GB. 3GB free for using camera backup, and 500 MB additional for each referral up to ten friends. There are annual purchase plans for storage up to 200 GB.
Microsoft has also set OneDrive to compete with GoogleDocs, affording online file sharing and modification (previously SkyDrive was only a file synchronization tool). Partner apps are also available – and I have added reviews to my ' to do' list. The apps include iOS and iPad applications that might be of interest.
Android and iOS synchronization are available, in addition to Microsoft Windows 7 and 8.1 platforms.
Microsoft has also announced OneDrive Business, with larger storage plans. OneDrive business is a standard component of SharePoint Online or Office 365. Business plans are available for Windows 7, 8 (including Windows 8 RT) and iOS.
Make sure that your OneDrive tour includes a stop at The OneDrive Blog page. The six blogs on the landing page offer ready insight into OneDrive enhancements, including a June 17, 2014 post that highlights a minor albeit powerful change for Windows 8.1. It appears that the update conducted a few moments ago acquired the 8.1 change. I like this new ability to manage OneDrive from the system tray!
OneDrive. Got it. Ready to provide a current update during course delivery next week.
Hope to see you in the classroom or online!
Steven Fullmer
Interface Technical Training Staff Instructor
Category
Windows 7
,
Windows 8
Tags
Android, cloud storage, Dropbox, File Manager, GoogleDocs, IOS, OneDrive, SkyDrive, Start Menu, synchronization, Windows 7, Windows 8, Windows 8.1

0
3804
0
Mark Jacob, Cisco Instructor, presents an introduction to Cisco Modeling Labs 2.0 or CML2.0, an upgrade to Cisco's VIRL Personal Edition. Mark demonstrates Terminal Emulator access to console, as well as console access from within the CML2.0 product. Hello, I'm Mark Jacob, a Cisco Instructor and Network Instructor at Interface Technical Training. I've been using … Continue reading A Simple Introduction to Cisco CML2

0
270
2
In this video, Security Instructor Mike Danseglio demonstrates how to use BitLocker in Window 10 to secure files on a USB Flash drive that adhere to stricter data protection requirements as found inside Government entities. BitLocker 2-day instructor-led training is now available at Interface: BITLOCK: Planning and Deploying BitLocker Drive Encryption Training Video Transcription: Hi. … Continue reading Government Edition – Encrypting a USB Flash Drive in Windows 10