SharePoint Designer 2010 Workflows
SharePoint Designer 2010 Workflows
Like This Blog
1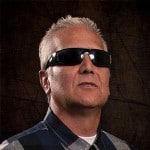 SharePoint Designer 2010 for workflows kicks a**. Plain and simple. Here are a couple of helpful links to documents at the Microsoft Office site which can help clarify available conditions and actions.
Along with other improvements, there are a couple of new kinds of workflows, site workflows and re useable workflows. We used to be limited to a list or library with our SharePoint Designer workflows (2007, unless we went into xml files and had some GUID parties), however now you can create a re – useable workflow and then we can use that workflow on any list or library in a site collection. There is also a site workflow which is not specific to the list or library object but rather one that might relate to a site (meaning SPWeb).
If I was going to explain a re useable workflow to someone with SharePoint 2007 or SharePoint 2010 experience related to content types I would say that list workflows are like list columns (scope wise) and re useable workflows are like site columns (scope wise).
In any case I hope these links help clarify this stuff:
What's New in SharePoint Designer 2010 (Workflows):
SharePoint Designer 2010 Workflow Actions:
SharePoint Designer 2010 Workflow Conditions:
Enjoy.

0
88
0
In this video, you will gain an understanding of Agile and Scrum Master Certification terminologies and concepts to help you make better decisions in your Project Management capabilities. Whether you're a developer looking to obtain an Agile or Scrum Master Certification, or you're a Project Manager/Product Owner who is attempting to get your product or … Continue reading Agile Methodology in Project Management

0
280
2
In this Office 365 training video, instructor Spike Xavier demonstrates how to create users and manage passwords in Office 365.

2
335
3
In this IT Security training video, Security expert Mike Danseglio (CISSP / CEH) will perform several malware investigations including rootkits, botnets, viruses, and browser toolbars.