Ten ways to be a more valuable Business Analyst
Ten ways to be a more valuable Business Analyst
Like This Blog
0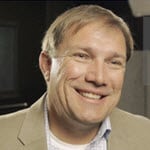 In many of the business analysis courses I teach, I've found a common reason people come to training,  the number one question I get is, "how do I add value to the organization as a BA?"
Expectations vary, but at a minimum, organizations expect some common functions from business analysts. First, a BA is primarily a liaison between the business and IT, a BA must also have enough knowledge of the inner workings of the business and IT department to be able to translate between the two, and lastly, a BA must elicit and document a set of useable requirements for the development and deployment of new or changed capabilities.
In light of those functions, here are my top ten suggestions for BAs looking to become a powerful enabler to successful projects:
Understand the business

.  By far, this is the most important of all.  Don't stop at simply understanding the business model, but how IT works as well.  Spend some serious time researching how the organization interacts, where the key relationships are, and how the business and IT architectures intersect.  Hint – start with the enterprise architecture group, if you have one.

Know how the organization deploys new functionality

.  Whether you use the SDLC, Spiral, Agile, or a combination of these, knowing how the organization builds and deploys new solutions is paramount.  Most organizations I encounter use a typical SDLC, otherwise known as a waterfall approach.  If so, you can easily develop a list of the artifacts and deliverables by phase, and determine which ones are the most appropriate for the BA to own.  Hint – many organizations are moving to the agile space, so do some reading on it because sooner or later you will be asked to play a role there.

Get comfortable with elicitation techniques

.  Elicitation is the process of drawing information from stakeholders to ultimately create requirements.  There are a lot to choose from, many of which can be found in the Business Analyst Body of Knowledge (BABOK).  My top picks include brainstorming, interviews, surveys, job shadowing, and workshops. Hint – if you're new to it, find a mentor who can help you get comfortable with the process.

Get good at modeling techniques

.  What are the MOST important techniques for a BA?  You guessed it, process modeling and use-cases.  Knowing how to create quality "as is" and "to be" process models is a great skill to have and is often overlooked. What surprises me the most is that a lot of organizations completely overlook the utility and power of use-cases.  Hint: you can find a lot of useful information on use-cases by researching the Unified Modeling Language, or UML.

Learn problem solving skills

.  Getting to the root cause takes much more than just getting a team together to discuss a problem.  As a BA, you may be in the perfect position to drive Root Cause Analysis (RCA) because of your unique perspective on the business.  Hint – do some research on the Kepner-Trego model, in my mind it's one of the most powerful and useful tools in this space.

Know the difference between project scope and requirements scope

.  This is where most project managers and business analysts get sideways with each other.  Bottom line, project managers focus on management of the project, while BAs focus on management of the business requirements.  A good rule of thumb that a PM once taught me was this, the BA manages a project within a project, and that is managing requirements.  Don't get into the trap of allowing scope creep under your nose.  Hint: Plan for change at the beginning of each project.

Get comfortable with requirements prioritization and traceability

.  Not to sound negative, but the majority of your projects will end up getting squeezed for time at the end of the project.  What to do?  You have three options:  1. Slip the date (guess what, that won't happen), 2. Add more resources (guess what, this rarely works), or 3. Remove scope (guess what, if you have good prioritization and traceability, this can work).  Hint:  Removing scope doesn't mean it goes away; you can always package that scope into an upcoming project or release.

Don't get caught in the tool trap

.  Tool use can drastically improve efficiency, and can also expose process weaknesses.  To avoid this, be sure to treat tool selection, deployment and adoption like any other project – complete with process flows and use cases.  Hint:  Definitely do your due-diligence when procuring a tool.

Get to know your BOKs

.  There's a body of knowledge for just about anything we do in IT.  My top picks for a BA:  Business Analysis Body of Knowledge (BABOK), Project Management Body of Knowledge (PMBOK), Business Process Management Common Body of Knowledge (BPM-CBOK).

Finally, understand how governance frameworks are used

.  Many BAs get so wrapped up in analyst techniques they don't spend time understanding the larger governance landscape.  A good starting point is to get acquainted with some of the more popular frameworks that help with the governance of enterprise IT.  Look at these to help: ITIL, COBIT, TOGAF, and ISO standards.
I could run down multiple additional tips here, but these are some of what I believe are the most critical for today's BA to understand.  The bottom line: You CAN add a lot of value to your organization, and getting there might not be as hard as you think.
Thoughts?  Of course I'm open to any other ideas you may have.
Mark Thomas – Director of Business Services
Interface Technical Training

0
3804
0
Mark Jacob, Cisco Instructor, presents an introduction to Cisco Modeling Labs 2.0 or CML2.0, an upgrade to Cisco's VIRL Personal Edition. Mark demonstrates Terminal Emulator access to console, as well as console access from within the CML2.0 product. Hello, I'm Mark Jacob, a Cisco Instructor and Network Instructor at Interface Technical Training. I've been using … Continue reading A Simple Introduction to Cisco CML2

0
694
1
This content is from our CompTIA Network + Video Certification Training Course. Start training today! In this video, CompTIA Network + instructor Rick Trader demonstrates how to use cable testers in network environments. Let's look at some tools that we can use to test our different cables in our environment. Cable Testers Properly Wired Connectivity … Continue reading Cable Testers and How to Use them in Network Environments

0
249
1
In this video, Cisco CCNA & CCNP instructor Mark Jacob shows how to troubleshoot OSPF Adjacency issues by showing the distance between routers with the show ip ospf neighbor command.