The CompTIA A+ credential is changing again?
The CompTIA A+ credential is changing again?
Like This Blog
0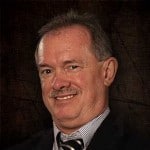 In 2008, the top 3 skills in demand by CIOs and IT executives were network administration, windows administration and desktop support. In 2012 the list shifts to programming and application development, project management, and help desk and technical support. Demand for networking skills declined dramatically to fourth or fifth position by 2011, though is recovering due primarily to virtualization and cloud computing solutions. Basic system support skills will be in high demand for as long as IT solutions are deployed.
Traditional CompTIA certification programs like A+ , Network+ , and Security+ have followed three year revision cycles, effectively incorporating newer technologies and slowly retiring legacy content. Moore's law suggests that technological capability doubles every two years, and mid-cycle content incorporation within each certification program during the recent cycle reflects this pattern. Original focus was vendor neutral, though content has become increasingly vendor specific in response to industry demand. CompTIA has also expanded the professional certification series, rather than accelerating revision cycles within the traditional certifications. In order to address accelerating change, anyone earning the three traditional CompTIA credentials after January 1, 2011 must now show proof of continuing education or retest every three years. Hopefully the basic credential will become more focused and fundamental in nature, allowing continuing education efforts to provide a source for skill expansion or specialization.
CompTIA also responded to global economic change. Working with not-for-profit organizations, academic institutions, and government retraining agencies CompTIA created the Education to Careers (E2C) program to provide materials that accelerate the development of skill sets in demand by the IT industry. CompTIA will shortly release Healthcare IT Technician, Cloud Essentials, Advanced Security Practitioner, and Storage+ exams, bringing the total certification options to seventeen.
The collaborative efforts and development of new certifications may at first have been reactive, though it appears CompTIA is now developing a more strategic approach. CompTIA has converted E2C program into the CompTIA Academy, and merged CompTIA Academy into the CompTIA Authorized Partner Program (CAPP). What does this mean? Enhanced, common support for CompTIA partners and education providers. Materials provided by CompTIA, content developers, and education providers should become more consistent and responsive to market demand. Further, credentials are now being grouped into basic, professional, and masters classifications. Finally, consistent with a more focused approach, CompTIA announced that Pearson VUE will be the exclusive, global testing provider for CompTIA certifications effective July 9, 2012.
Effective immediately, CompTIA will only sell testing vouchers for Pearson VUE, although Prometric may continue to sell CompTIA vouchers directly through May 4, 2012. July 8, 2012 is the last day that Prometric testing centers will accept vouchers or offer CompTIA testing. (You have less than four months to complete your training and study if you hold a Prometric voucher for CompTIA testing. Time to focus!)
Pricing for the A+ (and Strata) exam changed effective January 1st, 2012. You may also want to check the CompTIA site for current pricing before purchasing a voucher from any reseller. Resellers have historically offered great discounts for A+ testing vouchers based on their expiration dates. The current changes may provide an opportunity for significant testing discounts, though candidates should even more carefully check vendor and expiration values on vouchers before purchase.
The latest cycle for traditional certificate revision started on December 1, 2011 when the new Network+ credential was released. It incorporates greater virtualization and network security elements. On March 3, 2012 CompTIA announced the planned revision of the A+ objectives. The updated objectives will be publicly released in 3Q2012. Training materials providers are just receiving preliminary drafts, and indicate material readiness in June or July. The current tests, CompTIA A+ Essentials and CompTIA Practical Application (originally released in December 2009 and updated in September 2011) will be retired approximately six months after the 2012 tests are initially released.
What does this mean to you? You have between six and nine months to complete preparation and take your A+ exams based on the 2009 objectives, watching for the testing vendor change in the middle of that period.
A web search suggests that the perceived value of the A+ certificate varies. CompTIA is working to assure current and retained value. With more than 500,000 recipients, the A+ credential remains the most valued entry level certificate within the IT industry and amongst IT hiring managers. The most commonly stated objection to A+ achievement is the difference between certification and experience. The solution – find a training provider that incorporates hands on experience beyond test preparation. The A+ credential is a beginning. It appears that CompTIA is working to provide expanded training options to accompany the recently introduced renewal cycle.
Check out your options. And get moving… the clock is ticking.
Interface Technical Training is currently working to obtain the updated CompTIA A+ objectives, and plans to deliver to the new standards starting in the fourth quarter of 2012.
Enjoy,
Steven Fullmer
Interface Technical Training Staff Instructor

0
3850
0
Mark Jacob, Cisco Instructor, presents an introduction to Cisco Modeling Labs 2.0 or CML2.0, an upgrade to Cisco's VIRL Personal Edition. Mark demonstrates Terminal Emulator access to console, as well as console access from within the CML2.0 product. Hello, I'm Mark Jacob, a Cisco Instructor and Network Instructor at Interface Technical Training. I've been using … Continue reading A Simple Introduction to Cisco CML2

0
183
0
This video is from our PMI-PBA Business Analysis for IT Analysts and Project Managers (PMI-PBA)® Certification now available at Interface Technical Training. Also see Steve's PMP Project Management Certification Course: Project Management Professional (PMP®) Certification Video Training PMBOK® 6th Edition  Video Transcription: Data Models are part of the elicitation analysis in PMI-PBA. This is the way … Continue reading Data Models in Business Analysis