The Importance of ITIL® Service Strategy on Your Path to Expert
The Importance of ITIL® Service Strategy on Your Path to Expert
Like This Blog
0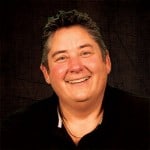 So you want to be an ITIL "Expert". As you know, you have many options in accruing the necessary 15 points (in addition to the mandatory Foundation and MALC points) but have you really thought about what courses will provide the most benefit? Of course, take the courses that will support your day-to-day work but also consider the course(s) that will support and prepare you for the capstone course, "Managing Across the LifeCycle" (MALC). As of March, 2013, MALC has an approximate global pass rate of 60-65% (some months are less than that!). The focus of this class is to demonstrate the necessary application skills and just by reviewing the syllabus, the course is heavy in strategy concepts. You can see the latest syllabus here: ITIL Managing Across the Lifecycle Qualification
Granted, the concepts for MALC range across the service lifecycle – value, governance, organizational structure, BRM, communication, measurement, implement and manage Service Management capability, etc… – but looking at this list, there is a lot of 'non-process' information and a great deal of it is found in the ITIL® Service Strategy volume. In my humble opinion, for too many years, the Service Management professional has focused on "what hurts" and forgets that "hurt" won't go away until the cause is fully understood and managed. To do that, one needs to look at the management and organization of the enterprise environment (NOT just IT) and not another course on Incident and Change Management! But, I digress – this is definitely another blog!
Success on MALC comes from preparation – don't depend on sitting in class for 4+ days, review on the evening of the 4th day and expect to pass the exam. The official syllabus recommends 28 hours of personal study before attending the class – reviewing all core volumes, the various terminology lists, etc… Depending on the courses you attended, you would be well served to spend that time reviewing the volumes you've NOT addressed. Reviewing the international statistics, there is a fairly high probability that you have not attended a Service Strategy and/or Continual Service Improvement (CSI) course. Go back and look at the MALC course topics – strategy and CSI… Why not help yourself and take the Service Strategy course as one of the 'electives' and get a good handle on those concepts before MALC? You would be well-served to do that and you would be setting yourself up for success on the MALC exam (be one of the 65% who passes!) as well as bringing beneficial skills back to your organization!
As an instructor for the Service Strategy course, it is one of the most fun to teach – you get to think out-of-the-box and really consider what is important in a service organization as well as how do you create that change in culture. This course is truly about management but management with an element of "different"… So challenge yourself to do something different – signup for the Service Strategy course and you just might surprise yourself.
Suzanne Van Hove, Ed.D, FSM
SED-IT, CEO & Founder
www.practical-itsm.com

0
3850
0
Mark Jacob, Cisco Instructor, presents an introduction to Cisco Modeling Labs 2.0 or CML2.0, an upgrade to Cisco's VIRL Personal Edition. Mark demonstrates Terminal Emulator access to console, as well as console access from within the CML2.0 product. Hello, I'm Mark Jacob, a Cisco Instructor and Network Instructor at Interface Technical Training. I've been using … Continue reading A Simple Introduction to Cisco CML2

0
713
1
This content is from our CompTIA Network + Video Certification Training Course. Start training today! In this video, CompTIA Network + instructor Rick Trader demonstrates how to use cable testers in network environments. Let's look at some tools that we can use to test our different cables in our environment. Cable Testers Properly Wired Connectivity … Continue reading Cable Testers and How to Use them in Network Environments

1
451
3
Hi, my name is Mike Danseglio. I'm an instructor here at Interface Technical Training. I want to talk a little bit about encrypting USB flash drives with Windows 10. The concept of protecting data when it's on a USB flash drive is not a new concept. BitLocker 2-day instructor-led training is now available at Interface: … Continue reading Encrypting a USB Flash Drive in Windows 10