Video: Allowing end-users to reset expired passwords in Outlook Web App (OWA) Exchange Server 2010 SP1
Home
>
Blogs
>
Exchange Server
> Video: Allowing end-users to reset expired passwords in Outlook Web App (OWA) Exchange Server 2010 SP1
Video: Allowing end-users to reset expired passwords in Outlook Web App (OWA) Exchange Server 2010 SP1
Like This Blog
1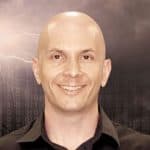 In this DrillBit™ Video learn how to use Exchange 2010 SP1 to enable the registry setting to allow users to reset their expired passwords by running the RegEdit key.
Upcoming live Exchange Server and PowerShell training at Interface Technical Training:
EXCH2010: Designing and Implementing Microsoft Exchange Server 2010
PS300: PowerShell for Administrators
Is there a DrillBit™ Video you would like to see?
Let us know in the comments section below. If it's a popular technical problem, we'll make a DrillBit™ video with the solution.

0
185
0
In this video, you will gain an understanding of Agile and Scrum Master Certification terminologies and concepts to help you make better decisions in your Project Management capabilities. Whether you're a developer looking to obtain an Agile or Scrum Master Certification, or you're a Project Manager/Product Owner who is attempting to get your product or … Continue reading Agile Methodology in Project Management

0
960
3
This is part 1 of our 5-part Office 365 free training course. In this Office 365 training video, instructor Spike Xavier introduces some of the most popular services found in Microsoft Office 365 including the Admin Portal and Admin Center. For instructor-led Office 365 training classes, see our course schedule: Spike Xavier SharePoint Instructor – … Continue reading An Overview of Office 365 – Administration Portal and Admin Center

0
809
5
In this Office 365 training video, instructor Spike Xavier demonstrates how to create users and manage passwords in Office 365. For instructor-led Office 365 training classes, see our course schedulle: Spike Xavier SharePoint Instructor – Interface Technical Training Phoenix, AZ 20347: Enabling and Managing Office 365