Video – Cisco CCNA training: Connecting to your device
Video – Cisco CCNA training: Connecting to your device
Like This Blog
1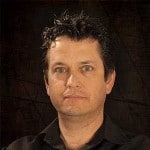 In this DrillBit™ Video, Cisco Instructor Mark Jacob shows how to take an existing Cisco router and make it your own. Mark recommends that students should purchase existing Cisco hardware and setup a practice environment of their own. This video shows you how to connect to your device using terminal emulation software such as Tera Term Pro to match the settings of the Cisco device.
Upcoming live Cisco training at Interface Technical Training:
CCNA210: ICND1 – Interconnecting Cisco Networking Devices Part1
CCNA220: ICND2 – Interconnecting Cisco Networking Devices Part2
Is there a DrillBit™ Video you would like to see?
Let us know in the comments section below. If it's a popular technical problem, we'll make a DrillBit™ video with the solution.

0
229
1
In this video, Cisco CCNA & CCNP instructor Mark Jacob shows how to troubleshoot OSPF Adjacency issues by showing the distance between routers with the show ip ospf neighbor command.

0
380
0
In this video, Cisco CCNA and CompTIA Network + Instructor Mark Jacob demonstrates how to do port redirections in IPv6. If you have any questions or comments, please feel free to post them. Until next time. Mark Jacob Cisco and CompTIA Network + Instructor – Interface Technical Training Phoenix, AZ

0
461
1
In this video, Cisco CCNA instructor Mark Jacob show how to find and fix misconfigured subnet masks in a typical IT network environment. Mark Jacob Cisco and CompTIA Network + Instructor – Interface Technical Training Phoenix, AZ