Video – What's new in Windows 8.1?
Video – What's new in Windows 8.1?
Like This Blog
1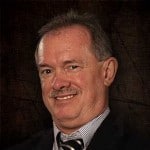 Video – What's new in Windows 8.1? with Steve Fullmer
What's new in Windows 8.1?
Windows 7 and Windows 8 instructor Steve Fullmer shows us what is new in the latest release of Microsoft's Windows 8.1.
Windows version 8.1 was released in October 2013 and is now replacing Windows 8 in OEM deployments. 8.1 is a free update for those who are currently running Windows 8.
Here's a quick update on what's new and different between Windows 8 and 8.1.
Microsoft categorizes the Updates into Four Categories.
The User Interface

Bring Your Own Device (BYOD)

Mobility Enhancements

Security Enhancements
In this video, Steve breaks down the categories in a different way and demonstrates each of them individually including Navigation Options, Corporate Features, Enhanced Drivers, Updated Apps and Cross-Platform Tools
User Interface
Start Screen

Start Button

Snap Views

Mouse and Keyboard

Boot to Desktop
Bring Your Own Device (BYOD)
Workplace Join
Work Folders
Mobile Device Management (OMA-DM API)
Intune Enhancements for RT and 8.1
Web Application Proxy – Enforce Multi-Factor Auth
Enhanced RemoteApp and Virtual Desktop Infrastructures
Mobility Enhanced Drivers/Apps
Near Field Communication – Printer Attachment
Wi-Fi Direct Printing
Native Miracast Wireless Display
Broader range of VPN Clients
Auto-Trigger VPN
Embedded Mobile Broadband
Broadband Tethering (and WAP)
Windows to Go – Access to Windows Store Apps
Security Enhancements
Remote Business Data Removal – Exchange Active Sync
Enhanced Biometrics Driver and Sensitivity
Windows 8 RT/Phone Encryption Cross-Platform
IE 11
Defender – Network Behavior Monitoring
Assigned Access (from RT) to Pro and Enterprise
So this is a quick overview of what is new in Windows 8.1 and a little bit of the look and feel of the navigation of 8.1. If you are trying to decide whether to go to Windows 8 or upgrade to Windows 8.1 systems, I seamlessly upgraded my system to 8.1 it's a free upgrade so give it a shot.
Steven Fullmer
Interface Technical Training Staff Instructor

0
3523
0
Mark Jacob, Cisco Instructor, presents an introduction to Cisco Modeling Labs 2.0 or CML2.0, an upgrade to Cisco's VIRL Personal Edition. Mark demonstrates Terminal Emulator access to console, as well as console access from within the CML2.0 product. Hello, I'm Mark Jacob, a Cisco Instructor and Network Instructor at Interface Technical Training. I've been using … Continue reading A Simple Introduction to Cisco CML2


0
187
0
In this video, you will gain an understanding of Agile and Scrum Master Certification terminologies and concepts to help you make better decisions in your Project Management capabilities. Whether you're a developer looking to obtain an Agile or Scrum Master Certification, or you're a Project Manager/Product Owner who is attempting to get your product or … Continue reading Agile Methodology in Project Management