Video: Windows 7 – How to use BitLocker-to-Go for portable drive encryption
Video: Windows 7 – How to use BitLocker-to-Go for portable drive encryption
Like This Blog
0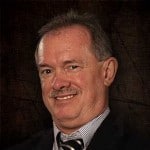 In this video, learn how to use BitLocker-to-Go, to enable portable drive encryption. Whether protecting portable intellectual property or preventing the removal of data from a Windows 7 system that is not protected, BitLocker-to-Go offers an easily enabled solution. Learn the basic methods to validate and enable a portable drive for BitLocker-to-Go, as well as localized settings to control your Bitlocker-to-Go preferences.
In order to enable BitLocker to-go or any of the BitLocker components you need to enable the Trusted Platform Module in BIOS and you need to be running Windows 7 Enterprise or Ultimate.
Upcoming live Windows 7 training at Interface Technical Training:
50331: Windows 7 Enterprise Desktop Support Technician
6292: Installing and Configuring Windows 7 Client
6294: Planning and Managing Windows 7 Desktop Deployment and Environments
Is there a DrillBit™ Video you would like to see?
Let us know in the comments section below. If it's a popular technical problem, we'll make a DrillBit™ video with the solution.

0
79
1
In this video, Windows Instructor Steve Fullmer presents the navigation and some of the new features associated with Windows 10 including Sysinternals Tools for Windows Client, Windows core concepts, exploring Process Explorer as well as some of the features that are not yet ready for prime time but will be released shortly in the future with Windows 10.

0
443
0
In this video we'll take a look at the basic desktop and navigation for Windows 10.

4
435
3
In this IT Security training video, Security expert Mike Danseglio (CISSP / CEH) will perform several malware investigations including rootkits, botnets, viruses, and browser toolbars.