Video: Windows 7 – How to use BitLocker-to-Go for portable drive encryption
Video: Windows 7 – How to use BitLocker-to-Go for portable drive encryption
Like This Blog
0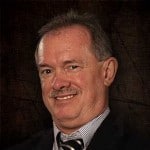 In this video, learn how to use BitLocker-to-Go, to enable portable drive encryption. Whether protecting portable intellectual property or preventing the removal of data from a Windows 7 system that is not protected, BitLocker-to-Go offers an easily enabled solution. Learn the basic methods to validate and enable a portable drive for BitLocker-to-Go, as well as localized settings to control your Bitlocker-to-Go preferences.
In order to enable BitLocker to-go or any of the BitLocker components you need to enable the Trusted Platform Module in BIOS and you need to be running Windows 7 Enterprise or Ultimate.
Upcoming live Windows 7 training at Interface Technical Training:
50331: Windows 7 Enterprise Desktop Support Technician
6292: Installing and Configuring Windows 7 Client
6294: Planning and Managing Windows 7 Desktop Deployment and Environments
Is there a DrillBit™ Video you would like to see?
Let us know in the comments section below. If it's a popular technical problem, we'll make a DrillBit™ video with the solution.

0
270
2
In this video, Security Instructor Mike Danseglio demonstrates how to use BitLocker in Window 10 to secure files on a USB Flash drive that adhere to stricter data protection requirements as found inside Government entities. BitLocker 2-day instructor-led training is now available at Interface: BITLOCK: Planning and Deploying BitLocker Drive Encryption Training Video Transcription: Hi. … Continue reading Government Edition – Encrypting a USB Flash Drive in Windows 10

1
451
3
Hi, my name is Mike Danseglio. I'm an instructor here at Interface Technical Training. I want to talk a little bit about encrypting USB flash drives with Windows 10. The concept of protecting data when it's on a USB flash drive is not a new concept. BitLocker 2-day instructor-led training is now available at Interface: … Continue reading Encrypting a USB Flash Drive in Windows 10