Video: Windows 7- Managing BitLocker in Win7 and working with Recovery Key encryptions
Video: Windows 7- Managing BitLocker in Win7 and working with Recovery Key encryptions
Like This Blog
1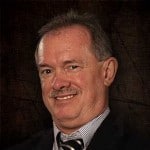 Learn how to manage BitLocker in Windows 7. Once a data drive has been encrypted using BitLocker on Windows 7 Enterprise or Ultimate, what does BitLocker Management entail? A brief overview of BitLocker iconography, management menu, password reset and recovery using a 60 GB data partition that has previously been protected with BitLocker on a Windows 7 Ultimate 64 bit operating system
Upcoming live Windows 7 training at Interface Technical Training:
50331: Windows 7 Enterprise Desktop Support Technician
6292: Installing and Configuring Windows 7 Client
6294: Planning and Managing Windows 7 Desktop Deployment and Environments
Is there a DrillBit™ Video you would like to see?
Let us know in the comments section below. If it's a popular technical problem, we'll make a DrillBit™ video with the solution.

0
470
3
In this Office 365 training video, instructor Spike Xavier demonstrates how to create users and manage passwords in Office 365.

0
1489
3
I'm sure you've ran into a situation where a user is attempting to log into a machine but they're getting prompted that there's no secure password or a secure channel for the client computer to the Domain Controller? Or a user appears to not be getting their Group Policy Settings or their New Group Membership.

4
462
3
In this IT Security training video, Security expert Mike Danseglio (CISSP / CEH) will perform several malware investigations including rootkits, botnets, viruses, and browser toolbars.