What is wmpnetwk.exe and Can I Kill It?
What is wmpnetwk.exe and Can I Kill It?
Like This Blog
0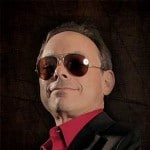 Students in virtually all of my classes ask about the wmpnetwk process. They see it running on client computers running Windows 7 and Windows XP, they see it on Windows Server… they see it everywhere! It usually isn't taking up much memory or processor time, but they want to know what it is, how it got there, and whether they can stop it from running.
What is wmpnetwk.exe?
It is the Windows Media Player Network Sharing Service. It runs in order to share music and video between Windows computers on your home or work network.
Why is wmpnetwk running?
At some point, someone fired up Windows Media Player on that computer and accepted the default settings. Those lovely defaults include enabling network media sharing, which requires… wait for it… the wmpnetwk process to be running. So it runs at startup.
Can I kill wmpnetwk?
Yes! Kill away! Use Task Manager as shown below, just right-click and choose End Process. Note that since it is running in the Network Service user context, you'll need to click the Show processes from all users button first.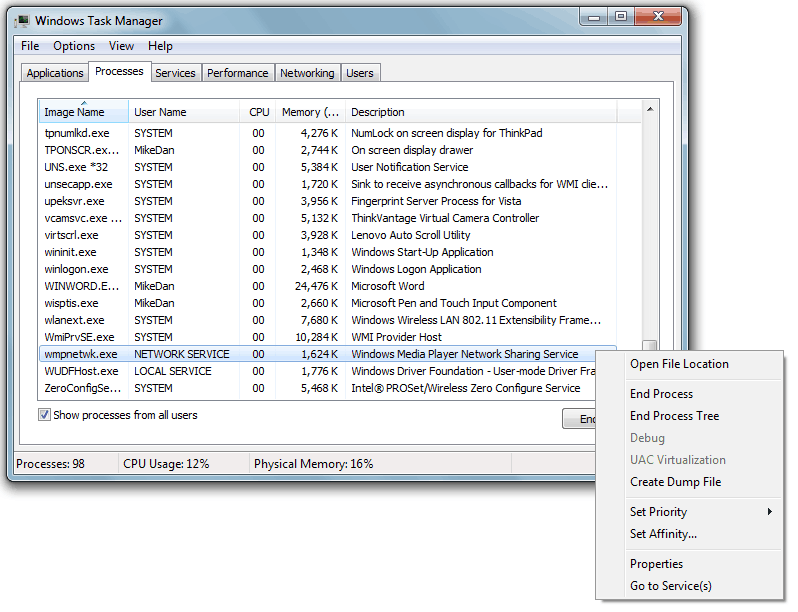 You'll get a warning that you're welcome to scoff at before you acknowledge it and the process ends. Know that you won't be able to share media using Windows Media Player without it. But if you use any of the other trillion or so media sharing approaches, you're fine.

Have fun and be well!
Mike Danseglio -CISSP / CEH
Interface Technical Training – Technical Director and Instructor

0
3849
0
Mark Jacob, Cisco Instructor, presents an introduction to Cisco Modeling Labs 2.0 or CML2.0, an upgrade to Cisco's VIRL Personal Edition. Mark demonstrates Terminal Emulator access to console, as well as console access from within the CML2.0 product. Hello, I'm Mark Jacob, a Cisco Instructor and Network Instructor at Interface Technical Training. I've been using … Continue reading A Simple Introduction to Cisco CML2

0
712
1
This content is from our CompTIA Network + Video Certification Training Course. Start training today! In this video, CompTIA Network + instructor Rick Trader demonstrates how to use cable testers in network environments. Let's look at some tools that we can use to test our different cables in our environment. Cable Testers Properly Wired Connectivity … Continue reading Cable Testers and How to Use them in Network Environments

0
72
0
In this video, PowerShell instructor Jason Yoder shows how to add Methods (PSMethod) to your code using free software that's added into the PSObject. For instructor-led PowerShell courses, see our course schedule. Microsoft Windows PowerShell Training Download the Building Methods PowerShell script</a> used in this video. <# ╔══════════════════════════════════════════════════════════════════════════════╗ ║ ║ ║ Building Methods ║ ╟──────────────────────────────────────────────────────────────────────────────╢ … Continue reading How to Build in a PSMethod to your PowerShell Code