Where did my Windows Media Center go and what's new in Windows 10?
Where did my Windows Media Center go and what's new in Windows 10?
Like This Blog
3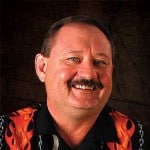 After upgrading your operating system to Windows 10 you will no longer have the Windows Media Center application. In addition to losing Windows Media Center users will no longer be able to play DVD's without downloading some form of third party "Playback Software".  Along with removal of Media Center the game Hearts and Desktop Gadgets are gone.
Cortana, Microsoft's new voice search tool will only be available to limited countries (US, Canada, UK, China, France, Italy Germany and Spain). If you want to take advantage the new Windows Hello capabilities to log on you will need an infrared camera or a fingerprint reader.
Windows updates for the home user will no longer be an option as updates will now be downloaded and applied automatically. Business additions of Windows 10 will still have the ability for administrators to control updates.
Hope this helps you get ready for Windows 10.
For more, check out: Windows 10 DVD Player Released.
Until next time … RIDE SAFE!
Rick Trader
Windows Server Instructor – Interface Technical Training
Phoenix, AZ
For more Windows 10 articles, see the following posts from Interface Technical Training:

0
375
1
In this recorded Windows 10 training webinar from December 2, 2015, Windows Server instructor Rick Trader presents the deployment and management of Windows 10 Enterprise and the new Provisioning capability in Windows 10. Learn how to manage Windows 10 deployments using System Center Configuration Manager, Mobile Device Management and Intune. Also included in his presentation … Continue reading Windows 10 Managing, Deploying and Configuring – December 2, 2015

0
89
1
In this video, Windows Instructor Steve Fullmer presents the navigation and some of the new features associated with Windows 10 including Sysinternals Tools for Windows Client, Windows core concepts, exploring Process Explorer as well as some of the features that are not yet ready for prime time but will be released shortly in the future with Windows 10.

4
485
3
In this IT Security training video, Security expert Mike Danseglio (CISSP / CEH) will perform several malware investigations including rootkits, botnets, viruses, and browser toolbars.