Why I would start with Continual Service Improvement (CSI)
Why I would start with Continual Service Improvement (CSI)
Like This Blog
1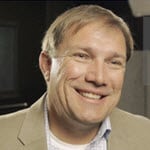 It has been a question since the dawn of ITIL version 3: Where do we start? A natural reaction is to focus on the things that are causing acute pains: incident, problem, change, and so on. I liken this to putting your fingers in the holes of the leaky boat…sooner or later you're going to run out of fingers.
While it is definitely important to put out the fires that are immediately threatening you, don't forget that there are root causes to all of these, and a solid foundation has to be in place so you don't have to use as many fingers as before. If I were in your shoes, I would get smart on Continual Service Improvement, or CSI. Of course one could argue that say, Service Strategy or Service Design are equally important which I agree with; however, if I could only choose one to start with it would definitely be Continual Service Improvement.
Where does CSI fit and how does it work?
By now, most of you know the essential elements of the IT Infrastructure Library (ITIL®) or you wouldn't be reading this blog. The latest version of ITIL is strongly focused on services, and thus heavily promotes the lifecycle phases of those services: Service Strategy, Service Design, Service Transition, Service Operation, and Continual Service Improvement. It's easy to confuse this as a methodology, it is not.
In many ITIL classes, I get a laugh when I introduce CSI: Instructor – What does CSI stand for? Student – Crime Scene Investigation! Sure, it sounds funny, but many times I've seen organizations think of improvement as just that…research after the fact. If you're doing it right, CSI can prevent (or reduce the likelihood) of those investigations "after the fact." All too often, improvement initiatives are reactive and it doesn't have to be that way. Creating a proactive posture to improvement requires management commitment, a solid plan, and team support.
Service improvement should focus on increasing efficiency, optimizing costs, and maximizing value. The only real way to do this is to focus on the entire service lifecycle, with CSI as a continual alignment to changing business needs by identifying and implementing improvements to your IT services that support the business.
How would I do it?
The overall approach to CSI is illustrated in the continual service improvement approach and can be found in the CSI publication. This model allows for a repeatable cycle from which you can iterate as many times as needed (indefinitely) in order to continually select, adopt and measure improvements. So, I would use this approach as the driving method and couple it with two other powerful models found in the CSI publication: Deming's PDCA and the 7-Step Improvement process. Remember I'm focusing on implementing CSI enterprise level, so improvements to specific processes, services, etc. are part of one or more of my iterations.

Step One: What is the vision? Understand the high level business objectives (yes, the business must be involved) which should be aligned with business and IT strategies.
Step Two: Where are we now? Ascertain the current status of the organization from the viewpoint of what you want to improve, i.e. processes, services, etc. This will create your baseline of data.
Step Three: Where do we want to be? Determine the improvement priorities based on your results of step one. You should express this in terms of business requirements.
Step Four: How do we get there? Build the plan on how to close the gap between where you are now and where you want to be. This should also include measurements and metrics used to validate success.
Step Five: Did we get there? By using the measurements and metrics you defined previously, verify that these were achieved as well as priorities are met.
Step Six: How do we keep the momentum going? Ensure that the changes are embedded in the organization.
My top ten tips to adopting this approach:
1. Read the CSI volume end to end, you'll be impressed with the value of the information.
2. Don't forget about organizational change!
3. Be very clear about accountability and responsibility.
4. Integrate the improvements with the service level management process (if it exists).
5. Ensure you capture information and combine it with the knowledge management process (again, if it exists).
6. In addition to the traditional internal drivers, seek to also include external drivers such as regulations, legislation, competition, external customers, market and technology changes, etc.
7. Consider having an organizational leader over CSI (CSI Manager?), it's not as uncommon as you think.
8. Create a business case before you start, and update it regularly, it is a living document.
9. Try benchmarking with other organizations or areas within your own company.
10. Train, train, train.
Please note that the information above is how I would approach this. Of course, there are many different ways you can interpret CSI and therefore many different approaches! My closing comment is this: The CSI volume of the ITIL lifecycle is one of the most intriguing and fascinating books in the set. What confuses me the most is why don't more organizations start here?
As always, your comments are welcome.
Mark Thomas – Director of Business Services
Interface Technical Training

0
3850
0
Mark Jacob, Cisco Instructor, presents an introduction to Cisco Modeling Labs 2.0 or CML2.0, an upgrade to Cisco's VIRL Personal Edition. Mark demonstrates Terminal Emulator access to console, as well as console access from within the CML2.0 product. Hello, I'm Mark Jacob, a Cisco Instructor and Network Instructor at Interface Technical Training. I've been using … Continue reading A Simple Introduction to Cisco CML2

0
271
2
In this video, Security Instructor Mike Danseglio demonstrates how to use BitLocker in Window 10 to secure files on a USB Flash drive that adhere to stricter data protection requirements as found inside Government entities. BitLocker 2-day instructor-led training is now available at Interface: BITLOCK: Planning and Deploying BitLocker Drive Encryption Training Video Transcription: Hi. … Continue reading Government Edition – Encrypting a USB Flash Drive in Windows 10

0
72
0
In this video, PowerShell instructor Jason Yoder shows how to add Methods (PSMethod) to your code using free software that's added into the PSObject. For instructor-led PowerShell courses, see our course schedule. Microsoft Windows PowerShell Training Download the Building Methods PowerShell script</a> used in this video. <# ╔══════════════════════════════════════════════════════════════════════════════╗ ║ ║ ║ Building Methods ║ ╟──────────────────────────────────────────────────────────────────────────────╢ … Continue reading How to Build in a PSMethod to your PowerShell Code