Windows 10 – Deployment Wipe-and-Load, In-Place and Provisioning
Windows 10 – Deployment Wipe-and-Load, In-Place and Provisioning
Like This Blog
0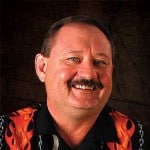 ---
This post is from our recent three-part Windows 10 webinar series. You can watch the video replay of the entire Windows 10 webinars at the following links.
Windows 10 Features and Navigation
Windows instructor Steve Fullmer introduces the navigation and some of the new features associated with Windows 10 including Sysinternals Tools for Windows Client as well as some of the features that are not yet ready for prime time but will be released shortly in the future with Windows 10.
Managing, Deploying and Configuring Windows 10
Systems Instructor Rick Trader will presents the deployment and management of Windows 10 Enterprise and the new Provisioning capability in Windows 10 and Windows 10 deployments using System Center Configuration Manager, Mobile Device Management and Intune, Active Directory and Group Policy Management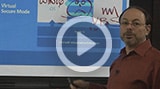 Windows 10 Security – What's New and Improved?
Security Expert Mike Danseglio presents the enhanced security features of SmartScreen, Defender and BitLocker in Windows 10 and new features such as Biometric Identification, Microsoft Passport, Device Guard and more.
---
For Instructor-Led Windows 10 Training, see our course schedule.
Video Transcription:
Instructor – Rick Trader
In my sessions, I'll be covering how to deploy Windows 10. I'll also be covering this new capability that is being introduced here in Windows 10 referred to as Provisioning. You'll see that's actually a really cool concept. We'll talk about managing, which will be talking about system centered configurations manager, the mobile device management. We'll talk a little bit about Intune. We'll also be talking a little bit about group policy management.
We're going to finish up with the new concepts of Microsoft with the update for business will be how we finish up, and each one of these will be its own separate video. So you'll be able to find these separately when you go up to our website.
Module two of the Windows 10 First Look Clinic. Deploying and Managing of the Windows 10 Environment. In this session, we're going to be looking at how do we actually deploy Windows 10, whether it be through an In-Place upgrade, a wipe and load, or a new capability called Provisioning. In Provisional, we talked in more detail in module number three.
So, if we want to do a wipe and load, our traditional installation, which is things we've been doing ever since the beginning of time in the IT infrastructure is, we receive a brand new computer and we need a deploying operating system on it, there's not an operating system on it, our only option would be to do a installation. Whether it be through a deployment mechanism such as WDS or a third‑party product, or we need to sit down at the machine with the installation meeting and actually install it.
The second option, which is Microsoft's preferred option and a lot of us have seen this over the past few months is, an In-Place upgrade. You receive from Microsoft, maybe through an upgrade process or you've received, through your customer support or Software Assurance, your ability to get the Windows operating system. The In-Place upgrade is our preferred mechanism. We can upgrade from Windows 7 operating systems through Windows 10. A new capability in Windows 10, that we'll discuss in more detail in lesson 2, is a new feature called Provisioning.
The ability for a user or us, as IT, to order a computer from a vendor, we go out to a store and we buy a computer, or we purchase computers through some type of contract, and the machine comes to us and it's already got the Windows 10 Operating System on it. In the past we would go out and we would either do a Wipe and Load, or we'd spend many hours configuring that machine. Through Provisioning, we now have the ability to configure that computer exactly the way we need it for our corporate environment.
In-Place upgrade:
First of all, what happens? If I am going to do an In-Place upgrade, and I currently have Windows 7, Windows 8, Windows 8.1, or even Windows 10 environment, we're going to take our Windows directory and we're going to move it to what's called a 'Windows.old' folder. That way, we have the ability to roll back to the Windows 10 environment or the previous operating system with the Windows 7, Windows 8, or Windows 8.1. We can do this for up to 30 days. We're going to keep that environment around for 30 days. After 30 days, the folder will still be there but you won't be to roll back to your previous operating system. So as the operating system is installed, the first thing we do is, it's going to go out, it's going to inventory, and it actually does an application compatibility, and a driver compatibility to make sure that the applications are currently supported by the Windows 10 environment and the Windows hardware is also supported.
One of the concerns that a lot of corporations are having is the new Windows Edge browser. The Windows Edge browser is not compatible with every website that's currently out there. Especially, some of the websites you might actually have, as internal websites. So, what has happened is, the Edge browser doesn't run Java. What happened is back in Windows 7, when IE 11 came out, there was a lot of websites that didn't run in IE 11. So, Microsoft came up with a new capability called 'Enterprise Mode for IE 11.' What this really did was, it took IE 11, when I went to a website that wasn't supported by IE 11, it used IE 8's compatibility settings.
In Windows 10, we now have the ability to create an Enterprise Mode for IE 11 and what will happen is, I'll create a corporate list of what websites need to be supported by IE 11. Now, when a user goes to that website, that website will be launched in IE 11 instead of the Edge browser. It's actually alleviating a lot of the problems a lot of the organizations are having with websites not launching in IE or in the Edge browser. This will be one of the things that you'll want to concern yourselves during the upgrade. If you want to have more information about the Enterprise Mode of IE 11, check out my blog What is Enterprise Mode for Internet Explorer 11 and How to Enable It.  I'll show you how to configure it and all the settings that go in place.
Once the upgrade has completed, our Windows 10 environment will now be on our desktop.
Why would we do an upgrade? First of all, all of our hardware is compatible with Windows 10. We have all of our device drivers with Windows 10. To date, the Windows 7, Windows 8, and Windows 8.1 drivers, all work in Windows 10. All of our applications that worked in Windows 7, Windows 8, and Windows 8.1, worked in Windows 10.
If our operating system is Windows 7, Windows 8, or Windows 8.1, we support that upgrade to Windows 10 if we're going same architecture to same architecture. If we're going from one architecture to a different architecture, we will need to do a Wipe and Load, or a Wipe and Reinstall, or a clean install. Things that would make us do a clean install: let's say we're running Windows 7 and Windows 7 was running strictly under bios as the start up environment, and now we want to support the UEFT, or the UEFI, environment, we would have to do a clean install.
If our hard drive is partitioned, and we don't want it to be the same partitioning, we would have to do a clean install. If we're currently running a 32‑bit OS, and we want to go to a 64‑bit OS, we would need to do a clean install. If we are going from one language to another language, we would need to do a clean install. One of the things that's mentioned up here is this Domain Change. We don't necessarily have to do a clean install if we're doing a domain change, but it is also recommended that you to do a domain change.
Then finally, if all of our applications are going to change, we're changing versions of the apps, we're getting rid of apps we're no longer using in our corporation, we would want to do a Clean Install.
For more, see the complete presentation on our Video Training website: Windows 10 Managing, Deploying and Configuring
For Instructor-Led Windows 10 Training, see our course schedule.

0
3852
0
Mark Jacob, Cisco Instructor, presents an introduction to Cisco Modeling Labs 2.0 or CML2.0, an upgrade to Cisco's VIRL Personal Edition. Mark demonstrates Terminal Emulator access to console, as well as console access from within the CML2.0 product. Hello, I'm Mark Jacob, a Cisco Instructor and Network Instructor at Interface Technical Training. I've been using … Continue reading A Simple Introduction to Cisco CML2

0
713
1
This content is from our CompTIA Network + Video Certification Training Course. Start training today! In this video, CompTIA Network + instructor Rick Trader demonstrates how to use cable testers in network environments. Let's look at some tools that we can use to test our different cables in our environment. Cable Testers Properly Wired Connectivity … Continue reading Cable Testers and How to Use them in Network Environments

0
271
2
In this video, Security Instructor Mike Danseglio demonstrates how to use BitLocker in Window 10 to secure files on a USB Flash drive that adhere to stricter data protection requirements as found inside Government entities. BitLocker 2-day instructor-led training is now available at Interface: BITLOCK: Planning and Deploying BitLocker Drive Encryption Training Video Transcription: Hi. … Continue reading Government Edition – Encrypting a USB Flash Drive in Windows 10