Windows 10 – Shortcut Keys
Windows 10 – Shortcut Keys
Like This Blog
1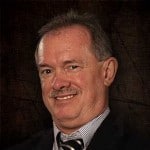 I completed my segment of the Introduction to Windows 10 Clinic in our studio classroom. The Windows 10 introduction offers you insight into new features for the enterprise environment, including new identity controls, management, and enhanced security features. We also provide several demonstrations that should assist you to navigate the new desktop, including the Taskview feature that Microsoft calls 'Virtual desktops', personalizing your start menu and desktop preferences, and finding familiar features like Settings and Administrative tools.
During one of the segments I reference a few of the shortcut or hotkey changes that are introduced with Windows 10.
Windows 7 and Windows 8/8.1 introduced hotkey and shortcut changes to accommodate touch screen and mobile feature additions. Three years have passed since the Windows 8/8.1 release (really? – it seems like only yesterday). So that you might explore the evolution of the keyboard changes, my original blog was June 1, 2012 Windows 7 versus Windows 8 Keyboard Shortcuts. Then I wrote a blog How to enhance your Windows 8 Experience – Managing Your Navigation in December 2012.  Those blogs took quite a bit of research, since Microsoft had not provided a 'one stop shop' where you could find best practices.
For additional shortcuts, see More Windows 10 Keyboard Shortcuts
Consistent with a more comprehensive approach to Windows 10 delivery, the documentation (albeit slowly being released), offers some really good first offerings.
You can find an overview of specific Windows 10 hotkeys and shortcuts.  Several nicely details categories include:
Windows 10 Shortcuts
Top keyboard shortcuts
New keyboard shortcuts
General keyboard shortcuts
Windows logo key keyboard shortcuts
Command Prompt keyboard shortcuts
Dialog box keyboard shortcuts
File Explorer keyboard shortcuts
Virtual desktops keyboard shortcuts
Taskbar keyboard shortcuts
Ease of Access keyboard shortcuts
Magnifier keyboard shortcuts
Narrator keyboard shortcuts
Narrator touch keyboard shortcuts
Keyboard shortcuts in apps
Keyboard shortcuts in Internet Explorer
Take particular note of the new shortcuts that enable some of the new features incorporated into Windows 10, as follows:

If you don't take the time to review my prior blogs, then you may also want to review the section covering Windows Logo key shortcuts, where several changes have been extended with slightly different outcomes in Windows 10.  For instance, 

 + D can display and hide the desktop, and

+ X can display the Administrative Tools list  (and creates different outcomes in Windows 7, 8 and 10).
As Windows 10 is now a singular Operating System across all hardware platforms from the Windows Phone to desktops will full sized screens, playing with  

+ (plus or minus keys) may also be useful since these combinations provide the magnifier and ability to zoom in or out. 

 + Esc exits the magnifier, and there are several Ctl+Alt+ combinations that effect results while in the magnifier. Check them out – I know I will be using them when doing demonstrations in the classroom.
If you don't want to explore the entire set of combinations on your own, Sebastian Klenk wrote a Windows 10 Keyboard Shortcuts at a Glance Technet blog based upon the Microsoft Insider preview version of Windows 10.  Playing with the keystroke combinations within his blog will give you an introduction to many of the new features and might actually hook you on the use of keyboard shortcuts.
Interface Technical Training will begin offering Windows 10 courses starting in January 2016.
I look forward to seeing you in the classroom, or online!
Steven Fullmer
Interface Technical Training Staff Instructor
Steve teaches PMP: Project Management Fundamentals and Professional Certification, Windows 7, Windows 8.1 and CompTIA classes in Phoenix, Arizona.

0
3850
0
Mark Jacob, Cisco Instructor, presents an introduction to Cisco Modeling Labs 2.0 or CML2.0, an upgrade to Cisco's VIRL Personal Edition. Mark demonstrates Terminal Emulator access to console, as well as console access from within the CML2.0 product. Hello, I'm Mark Jacob, a Cisco Instructor and Network Instructor at Interface Technical Training. I've been using … Continue reading A Simple Introduction to Cisco CML2

0
626
1
This content is from our CompTIA Network + Video Certification Training Course. Start training today! In this video, CompTIA Network + instructor Rick Trader teaches how to create Dynamic DNS zones in Network Environments. Video Transcription: Now that we've installed DNS, we've created our DNS zones, the next step is now, how do we produce those … Continue reading Creating Dynamic DNS in Network Environments

0
713
1
This content is from our CompTIA Network + Video Certification Training Course. Start training today! In this video, CompTIA Network + instructor Rick Trader demonstrates how to use cable testers in network environments. Let's look at some tools that we can use to test our different cables in our environment. Cable Testers Properly Wired Connectivity … Continue reading Cable Testers and How to Use them in Network Environments