Windows 10 and Windows Server 2016 DNS client changes
Windows 10 and Windows Server 2016 DNS client changes
Like This Blog
0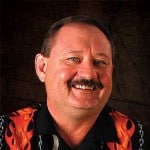 The primary change is support for computers with more than one network adapter card.  The DNS client is optimized for multi-honed computers in 2 different ways.
If a DNS server address is configured to a specific interface the client will bind to this interface and send the DNS queries to this DNS server.
If Group Policy is used to configure DNS client IP address from a Name Resolution Policy Table (NRPT) the client will not use the IP address bound to the NIC configuration.
These changes are for computer running either Windows 10 and Windows Server 2016 Operating Systems.
Until Next Time, RIDE SAFE!
Rick Trader
Windows Server Instructor – Interface Technical Training
Phoenix, AZ

0
436
3
In this Office 365 training video, instructor Spike Xavier demonstrates how to create users and manage passwords in Office 365.

0
348
1
In this recorded Windows 10 training webinar from December 2, 2015, Windows Server instructor Rick Trader presents the deployment and management of Windows 10 Enterprise and the new Provisioning capability in Windows 10. Learn how to manage Windows 10 deployments using System Center Configuration Manager, Mobile Device Management and Intune. Also included in his presentation … Continue reading Windows 10 Managing, Deploying and Configuring – December 2, 2015

3
422
3
In this IT Security training video, Security expert Mike Danseglio (CISSP / CEH) will perform several malware investigations including rootkits, botnets, viruses, and browser toolbars.