Windows 10 and Windows Server 2016 DNS client changes
Windows 10 and Windows Server 2016 DNS client changes
Like This Blog
0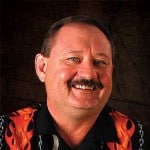 The primary change is support for computers with more than one network adapter card.  The DNS client is optimized for multi-honed computers in 2 different ways.
If a DNS server address is configured to a specific interface the client will bind to this interface and send the DNS queries to this DNS server.
If Group Policy is used to configure DNS client IP address from a Name Resolution Policy Table (NRPT) the client will not use the IP address bound to the NIC configuration.
These changes are for computer running either Windows 10 and Windows Server 2016 Operating Systems.
Until Next Time, RIDE SAFE!
Rick Trader
Windows Server Instructor – Interface Technical Training
Phoenix, AZ

0
603
1
This content is from our CompTIA Network + Video Certification Training Course. Start training today! In this video, CompTIA Network + instructor Rick Trader teaches how to create Dynamic DNS zones in Network Environments. Video Transcription: Now that we've installed DNS, we've created our DNS zones, the next step is now, how do we produce those … Continue reading Creating Dynamic DNS in Network Environments

0
692
1
This content is from our CompTIA Network + Video Certification Training Course. Start training today! In this video, CompTIA Network + instructor Rick Trader demonstrates how to use cable testers in network environments. Let's look at some tools that we can use to test our different cables in our environment. Cable Testers Properly Wired Connectivity … Continue reading Cable Testers and How to Use them in Network Environments