Windows 8.1, Server 2012 R2, System Center 2012 R2 and Windows Intune
Windows 8.1, Server 2012 R2, System Center 2012 R2 and Windows Intune
Like This Blog
0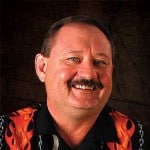 Mark your calendars,
As most of you have already heard, the next generation of Microsoft products are about to be released.. Microsoft has announced the release dates for Windows 8.1, Windows Server 2012 R2, Windows System Center 2012 R2 and Windows Intune.
All four of the updates will be released on the same day, October 18, 2013.
What's new in Windows 8.1, some of the changes include:
Internet Explorer 11
New Bing Search engine
2 new Bing Apps (Food & Drink and Health & Fitness)
Updates to Bing Maps
Improved Windows Store Experience
Cloud connectivity with SkyDrive
There are improvements to all components of System Center 2012 R2.
What's new in Windows Server 2012 R2, some of the changes include:
New ISCSI Target Server
New features and functionality for Server Message Block (SMB)
PowerShell cmdlets for WDS
New DHCP features
Changes to Bitlocker
Changes to DFS replication
Number of new management, scalability and functionality improvement to File and Storage service
Windows Intune combines management capabilities for both cloud and on-premise PC and mobile devices through:
Unified infrastructure
Device management
Security
Bring Your Own Device (BYOD)
So if you are a techie, geek or just like living on the leading edge like me, then October 18 will be a good day to look forward to.  Until next time, RIDE SAFE!
Rick Trader
Windows Server Instructor – Interface Technical Training
Phoenix, AZ
Category
System Center
,
Windows 8
,
Windows Server 2012
Tags
BYOD, cloud, ISCSI Target Server, Server 2012 R2, SkyDrive, SMB, System Center 2012 R2, WDS, Windows 8.1, Windows Intune

0
326
1
In this recorded Windows 10 training webinar from December 2, 2015, Windows Server instructor Rick Trader presents the deployment and management of Windows 10 Enterprise and the new Provisioning capability in Windows 10. Learn how to manage Windows 10 deployments using System Center Configuration Manager, Mobile Device Management and Intune. Also included in his presentation … Continue reading Windows 10 Managing, Deploying and Configuring – December 2, 2015

0
69
1
In this video, Windows Instructor Steve Fullmer presents the navigation and some of the new features associated with Windows 10 including Sysinternals Tools for Windows Client, Windows core concepts, exploring Process Explorer as well as some of the features that are not yet ready for prime time but will be released shortly in the future with Windows 10.

3
376
3
In this IT Security training video, Security expert Mike Danseglio (CISSP / CEH) will perform several malware investigations including rootkits, botnets, viruses, and browser toolbars.