Ready for a Windows 8 deployment? Wait.
Ready for a Windows 8 deployment? Wait.
Like This Blog
0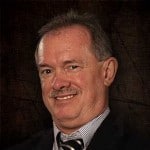 My son's school was the first in the state to migrate from books to electronic media. Every enrolled freshman acquires a pre-staged PC. Text books, class notes, assignments, rubrics, quick quizzes, exams, homework remain digital. Five years into the experiment and the success in undeniable. He and his friends should be writing this blog. Tech savvy? Watch them flip a stylus between their fingers like a competitive pen spinner, pause, capture a thought, manipulate a video, take a quiz, submit homework, chat with a teacher (okay, a girlfriend), revise their homework schedule (yes, they really do plan), and continue to revise a college application. The phone flips out of the pocket, a thumbed response is sent, and the device disappears before the teacher can even monitor the situation. His classmates process faster, multi-task, perhaps think in a different dimensionality. This generation is ready for an all-in-one, text and media, touch and stylus driven solution. Apple got it right. The plethora of educational and support tools, however, are provided for the Windows environment.
Windows 8 Metro may be the perfect solution. But wait…
In a recent conversation with the high-school's vice principal for technology, they want to opt into early adoption for Windows 8. What? No wait … Why? The primary lesson learned is the 'need' for stylus driven technology. Only a tablet/stylus approach can capture text and graphics, and allow multi-tasking at the speed with which students think. The school even changed equipment vendors when the original stylus enabling offering was discontinued. Why Windows, with Apple's recognized support for academia? Because, I was told, the availability of text books and teaching tools was broader across disciplines in the Windows environment.
"Wait", I advised.
The school's technology team has seen the Windows 8 Metro videos. They are hooked on the thumb keyboard, the touch screen, the lighter profiles available (my son's current alternative mandates a larger backpack and regular chiropractic adjustment). And the Windows operating system – I must admit, they are correct; the solution appears to perfectly fit their lessons learned.
Pressed to justify my declaration, I had to ask them to wait for my answer. We still have much to learn about Windows 8.
So I turn to my Windows 7 instruction and deployment experience for some early answers and just as many questions. Microsoft offers a broad array of support tools within and ancillary to Windows 7. Less than 9% of the planet migrated from Windows XP to Windows Vista. Windows 7 migration exceeds 35%. There may be many reasons given for the migration toward Windows 7, though the consistent enterprise answers include the toolsets that simplify user migration, image development, and post implementation support. Windows 7 is sufficiently different from XP that the tools are essential. The User State Migration Tools, compatibility settings, virtualization (including XP mode), and the Windows Automated Installation Kit are essential. Questions arise regarding security features like local group policy, firewalls, BitLocker, and digitally signed drivers.
Will Windows 8 offer the same?
Stay tuned for the results of my exploration…

0
3852
0
Mark Jacob, Cisco Instructor, presents an introduction to Cisco Modeling Labs 2.0 or CML2.0, an upgrade to Cisco's VIRL Personal Edition. Mark demonstrates Terminal Emulator access to console, as well as console access from within the CML2.0 product. Hello, I'm Mark Jacob, a Cisco Instructor and Network Instructor at Interface Technical Training. I've been using … Continue reading A Simple Introduction to Cisco CML2

0
713
1
This content is from our CompTIA Network + Video Certification Training Course. Start training today! In this video, CompTIA Network + instructor Rick Trader demonstrates how to use cable testers in network environments. Let's look at some tools that we can use to test our different cables in our environment. Cable Testers Properly Wired Connectivity … Continue reading Cable Testers and How to Use them in Network Environments

1
451
3
Hi, my name is Mike Danseglio. I'm an instructor here at Interface Technical Training. I want to talk a little bit about encrypting USB flash drives with Windows 10. The concept of protecting data when it's on a USB flash drive is not a new concept. BitLocker 2-day instructor-led training is now available at Interface: … Continue reading Encrypting a USB Flash Drive in Windows 10