Windows 8 Release Preview – Back to the Drawing Board
Windows 8 Release Preview – Back to the Drawing Board
Like This Blog
1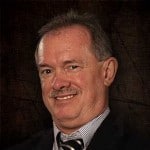 Just installed Windows 8 Release Preview to see if game play is any better or easier. Yes. And NO. It is clear that the infrastructure is taking shape. The Release Preview provides more depth and stability than the Developer and Consumer Previews. In order to install the Release Preview, I had to throw away all of my prior work due to the characteristics of my evaluation system. Unexpected. A few new requirements disallowed an upgrade, and the migration tools are not yet available. Unusual for a version upgrade?
Using my Zork analogy, I had to throw away my avatar and start anew. Before you start playing the game, here is my recommendations. Proceed with utmost caution.
Start by reading the Windows 8 Release Preview: Frequently asked questions. Twice. And again. Read between the lines as you review it entirely.
Directly from the FAQ:
System Requirements
Windows 8 Release Preview works great on the same hardware that powers Windows 7:
Processor: 1 gigahertz (GHz) or faster

RAM: 1 gigabyte (GB) (32-bit) or 2 GB (64-bit)

Hard disk space: 16 GB (32-bit) or 20 GB (64-bit)

Graphics card: Microsoft DirectX 9 graphics device with WDDM driver
Additional requirements to use certain features:
To use touch, you need a tablet or a monitor that supports multitouch.

To access the Windows Store and to download and run apps, you need an active Internet connection and a screen resolution of at least 1024 x 768.

To snap apps, you need a screen resolution of at least 1366 x 768.

Internet access (ISP fees might apply)
These settings are really the beginning of the pre-requisites. In a previous blog; Windows 7 Disk Usage Planning – Guidelines for better storage requirements. I addressed actual hard drive space requirements – 16 to 20 GB is insufficient.
Checked my system. It worked for the prior Win 8 previews. Should be good to go. As I discovered early in the process – Not.
You absolutely want to run the Windows 8 Release Preview Setup wizard (if you are able). It will inform you of possible incompatibility and preparations, allowing you to stop and resume along the way. Due to (new!) BIOS setting requirements and drivers, I was forced to create an ISO image and install from DVD as suggested in the FAQ, overwriting my prior work. Determining that this was my only alternative was a quest in its own right. Microsoft now requires that the following are supported by your CPU and enabled in BIOS, and a 1 GHZ or faster CPU is insufficient.
Physical Address Extension (PAE)
NX
SSE2
For Technology Background and synonymous labels look to Wikipedia. Your BIOS may not use the same terminology for these features (i.e. Intel, AMD may label them differently).
My test system hosts a 2.8 GHz CPU and Setup wizard attempts continued to receive the "Your PC's CPU isn't compatible with Windows 8" error. If you can get to Microsoft via the Internet at that point in the install, the setup assistant provides the following additional information.
Error details
When running the Windows 8 upgrade assistant, the following error is displayed:
Your PC's CPU isn't compatible with Windows 8
If you want to install Windows 8, you may have to upgrade some of the hardware in this computer.
Your PC's CPU is not compatible with Windows 8
Not very helpful.
Doing some additional research, I identified that enabling the NX-XD bit is BIOS is a requirement. For some older systems this may mean flash updating your BIOS. A one way street. The BIOS/CPU requirement was not previously present or enforced. If you discover an older BIOS, the setup wizard won't work and you must use the ISO install method. I updated my BIOS, turned on the XD bit (typically found under BIOS security settings), and the ISO install worked. Mostly.
From the research article above:
"If you are unable to find and enable the NX bit, then you may try this work around suggested by Microsoft. This work around will work in most cases but could fail with a blue screen in case of old CPUs that has no NX capability at all.
After downloading the .ISO image for Windows 8 RP, make a bootable DVD or bootable flash drive. Then boot from the bootable device and start the installation from the media.
Microsoft suggests this work around may work out because when you boot from the media, the installer uses a different setup program found in the root of the bootable media. This setup program used by the bootable media does not do the NX check on the CPU, instead, it tries to activate the NX bit by itself, provided your CPU supports the NX bit."
Lacking the automation and wizards associated with the setup tool, research and several attempts were required to affect an installation using the ISO method, and the 'different' setup program from the ISO. I absolutely would not recommend this approach. A one way street and a possible dead end (BSD).
Once you achieve installation, the navigation remains significantly different, and the powerful search features of Windows 7 are sadly lacking. Troubleshooting and corrections following installation require a much steeper learning curve.
Much like Windows 7, driver compatibility and digital signatures are now more strongly enforced. The Release Preview does not yet have all eventual Microsoft and third party drivers. Finding the Certificate Manager required Control Panel navigation; related searchable features and tools associated with Windows 7 are thus far missing. A review of Trust Root Certification Authorities reveals little beyond Microsoft Root Authorities, initially rendering useless many of the valid, signed drivers created by third party vendors for Windows 7. If you were faced with driver compatibility issues in Vista or Windows 7, the challenge will be greater – at least with Windows 8 Release Preview.
During my research, I encountered several reports of analysts encountering an inability to see Windows 8 Release Preview installation screens. Issues not reported for prior Windows 8 evaluation versions. Each turned out to be a video driver compatibility issue. One could just as easily run into a NIC card compatibility issue, disabling the setup assistant elements that require Internet connectivity. Fortunately, I understand PKI and driver certification, so I was able to get my NIC driver to work with the Boot.wim file used by the ISO installation method. Caution advised to the less experienced.
The FAQ and the installation process also warn about application compatibility issues. You want to validate, test and prepare even more rigorously than with Windows 7. The Application Compatibility Troubleshooter remains and is nicely simplified, but the compatibility tab under executable properties is missing. Developer tools offered for Windows 8 place emphasis on new Metro applications, initially overlooking the powerful application migration and compatibility features of Windows 7.
I re-read the FAQ. Microsoft provides additional warnings and I suddenly found myself paying greater attention to them.
"Warning
If you create installation media, start your PC from the media, and then install Windows 8 Release Preview, you won't be able to keep your files, programs, or settings. To keep files, programs, or settings you need to install Windows 8 Release Preview by starting your installation from within Windows.
Can I uninstall Windows 8 Release Preview?
No. To go back to your previous version of Windows, you'll need to reinstall it from the recovery or installation media that came with your PC; typically DVD media. If you don't have recovery media you might be able to create it from a recovery partition on your PC using software provided by your PC manufacturer. Check the support section of your PC manufacturer's website for more information. After you install Windows 8, you won't be able to use the recovery partition on your PC to go back to your previous version of Windows.
For instructions on reinstalling Windows 7, see Installing and reinstalling Windows 7.
Really? A suggestion to go back to Windows 7?
Put two and two together after the fact. Ouch. By using the ISO method, which is not the Setup Wizard performing installation from within Windows, I effectively cast myself down the well.
Kieran Cummings wrote a direct review of Windows 8 Preview compatibility in the enterprise environment. Preparing for a week of testing, he stopped after 3 hours. Ready it is not. Wish I had found his article before I started my latest evaluation. Hope you found this blog before you got started on your Windows 8 adventure.
As Windows 8 nears RTM, more of the support features of Windows 7 must be present before I could recommend this OS for enterprise deployment.
Before taking on the Troll, make sure you have a way out, all those bones at the back of the cave might provide a clue.
Enjoy,
Steven Fullmer
Interface Technical Training Staff Instructor

0
3703
0
Mark Jacob, Cisco Instructor, presents an introduction to Cisco Modeling Labs 2.0 or CML2.0, an upgrade to Cisco's VIRL Personal Edition. Mark demonstrates Terminal Emulator access to console, as well as console access from within the CML2.0 product. Hello, I'm Mark Jacob, a Cisco Instructor and Network Instructor at Interface Technical Training. I've been using … Continue reading A Simple Introduction to Cisco CML2


0
247
1
In this video, Cisco CCNA & CCNP instructor Mark Jacob shows how to troubleshoot OSPF Adjacency issues by showing the distance between routers with the show ip ospf neighbor command.