Windows 8 Support Has Ended
Windows 8 Support Has Ended
Like This Blog
0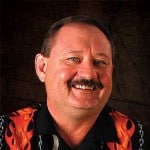 Are you still running Windows 8 and haven't upgraded to Windows 8.1.  If so, mainstream support and extended support has ended as of January 12, 2016.
If you are still running Windows 8 there will be no new security patches or technical support offered.  It is a simple upgrade to Windows 8.1 from Windows 8 as the upgrade is seen as a service pack.
So what are you waiting for?
Note:  Once you have upgraded to Windows 8.1 your computer is now qualified for the free upgrade to Windows 10.
So I ask again "What are you waiting for?"
Until next time, RIDE SAFE!!!
Rick Trader
Windows Server Instructor – Interface Technical Training
Phoenix, AZ



0
4292
4
In this video, Cisco CCNA instructor Mark Jacob shows how to create a Login and Message of the Day (MOTD) banners in Cisco IOS. The Banner is an interesting feature of the Cisco IOS. You could probably get by without it, but in a commercial environment you want to have it.