Windows 8 Support Has Ended
Windows 8 Support Has Ended
Like This Blog
0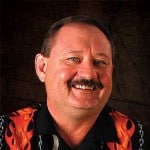 Are you still running Windows 8 and haven't upgraded to Windows 8.1.  If so, mainstream support and extended support has ended as of January 12, 2016.
If you are still running Windows 8 there will be no new security patches or technical support offered.  It is a simple upgrade to Windows 8.1 from Windows 8 as the upgrade is seen as a service pack.
So what are you waiting for?
Note:  Once you have upgraded to Windows 8.1 your computer is now qualified for the free upgrade to Windows 10.
So I ask again "What are you waiting for?"
Until next time, RIDE SAFE!!!
Rick Trader
Windows Server Instructor – Interface Technical Training
Phoenix, AZ

0
404
1
In this recorded Windows 10 training webinar from December 2, 2015, Windows Server instructor Rick Trader presents the deployment and management of Windows 10 Enterprise and the new Provisioning capability in Windows 10. Learn how to manage Windows 10 deployments using System Center Configuration Manager, Mobile Device Management and Intune. Also included in his presentation … Continue reading Windows 10 Managing, Deploying and Configuring – December 2, 2015


4
520
3
In this IT Security training video, Security expert Mike Danseglio (CISSP / CEH) will perform several malware investigations including rootkits, botnets, viruses, and browser toolbars.