Windows 8 – what is it really?
Windows 8 – what is it really?
Like This Blog
0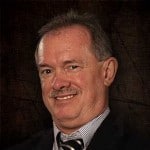 Windows 8, or is it really Windows 7 version B? or Vista version C? Windows 8 requires the same 1 GHz processor, 1 GB RAM and 16 GB hard drive (or 2 GB RAM and 20 GB hard drive for the 64 bit version) baseline as Windows 7. Nice. No hardware upgrade (unless you are still using a Windows XP platform.)
Invention is the creation of an entire new concept. Innovation occurs when ideas or concepts are creatively combined. Evolution is the adoption and tuning of innovation. Vista clearly re-invented the Windows infrastructure. Windows 7 innovated Vista to the point of success. Windows 8 announcements and demos appear thus far to be more evolution than either innovation or invention. Microsoft continues to evolve the Windows interface. Occasionally incorporating or standardizing prior innovations. Enduring innovation, however, arises from within. Face it, XP has endured because the system is a steady workhorse. Vista enhanced the interface, but didn't sell. Windows 7
exposes more Microsoft innovation, and voila – enterprise scale deployments.
I wasn't sold on Windows 7 until the infrastructure started to reveal itself.
Windows 7 expanded on several Vista innovations, including the Windows Image File, Recovery Environment, navigation and search, application shell based security, enhanced device support, and feature expansions like ReadyBoost. Windows 7 introduced several new innovations that ultimately make a difference for the future.
Direct Access – this server/client solution will ultimately displace VPN.
Firewall with advanced security – Group policy controlled, stateful client firewall with embedded IPSEC generates the option for true Internet security.
Applocker – policy based application filtering that moves beyond authentication and authorization, and becomes even more powerful when integrated with multi-factor identification features.
Network profiles – finally, a manageable distinction between work, home, and public settings that includes the HomeGroup concept. Location based connectivity and default printers – really nice!
Bitlocker/to-go – Fixed and removable encryption based drive security. My financial and legal sector friends love this offering.
Compatibility and XP Modes – providing near transparent integration of current and legacy applications either directly or via a seamless virtual environment.
And let us not forget the large suite of embedded and freely downloadable tools that enhance deployment, management, and performance alternatives.
What do we know so far about Windows 8?
Platform expansion to support ARM processors.
Windows to Go – an extension of the ability to boot from USB into the Windows 7 Pre Execution environment, now allowing boot of the entire Windows 8 OS from USB.
The Windows Store – continuing the evolution of the Microsoft Marketplace with strong emphasis on Windows 8 Metro apps.
Windows Defender expansion to detect additional malware classifications.
Internet Explorer 10 re-envisioned with a Metro interface, and greater HTML5 acceleration.
A new User Interface including logon, desktop, start, task manager, and control panel that replace icons with Metro enabled, interactive and informational panels; enhanced touch screen capability; and an innovative on-screen thumb keyboard.
The detailing for the Windows 8 model looks great. Restate that, incredible. But the components under the hood will make the real difference. The new UI has me fascinated. I want more technical details than are available from the engineering blogs alone. What innovations might be introduced, or will the infrastructure merely be evolution? Guess it is time to download and install the 64 bit pre-Beta with developer tools for a test run…
… and I wonder if the support tools provided for Windows 7 will allow me to really play?

0
3850
0
Mark Jacob, Cisco Instructor, presents an introduction to Cisco Modeling Labs 2.0 or CML2.0, an upgrade to Cisco's VIRL Personal Edition. Mark demonstrates Terminal Emulator access to console, as well as console access from within the CML2.0 product. Hello, I'm Mark Jacob, a Cisco Instructor and Network Instructor at Interface Technical Training. I've been using … Continue reading A Simple Introduction to Cisco CML2

0
271
2
In this video, Security Instructor Mike Danseglio demonstrates how to use BitLocker in Window 10 to secure files on a USB Flash drive that adhere to stricter data protection requirements as found inside Government entities. BitLocker 2-day instructor-led training is now available at Interface: BITLOCK: Planning and Deploying BitLocker Drive Encryption Training Video Transcription: Hi. … Continue reading Government Edition – Encrypting a USB Flash Drive in Windows 10

1
451
3
Hi, my name is Mike Danseglio. I'm an instructor here at Interface Technical Training. I want to talk a little bit about encrypting USB flash drives with Windows 10. The concept of protecting data when it's on a USB flash drive is not a new concept. BitLocker 2-day instructor-led training is now available at Interface: … Continue reading Encrypting a USB Flash Drive in Windows 10