Windows command prompt tricks – How to copy and paste text plus single keystrokes
Windows command prompt tricks – How to copy and paste text plus single keystrokes
1
0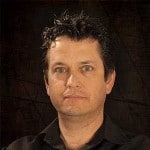 It seems that we chug along with the same commands over and over in our daily lives as network admins. More than likely we are on the PowerShell bandwagon and learning it as fast as we can. In the meantime, we may still be using our old standby commands in the Windows command prompt just because we have been using them for so long and don't want to let them go. I just wanted to mention a couple of tricks that I have found to be useful.
The first one that I love to use stems from my constant attempts to copy text from the command prompt window and failing miserably. Well, there is a way around this failure. Let's take a look at a command prompt window: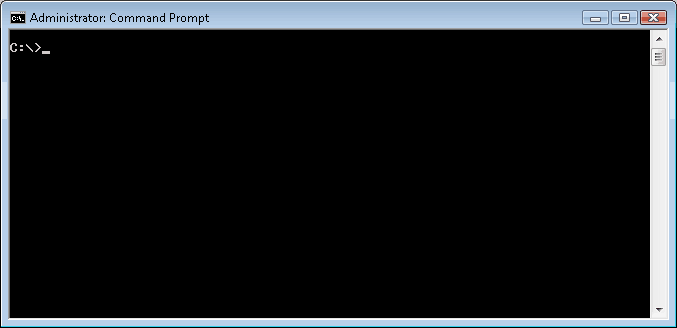 If you click on the little black C:\ at the top left of the window, notice what you get: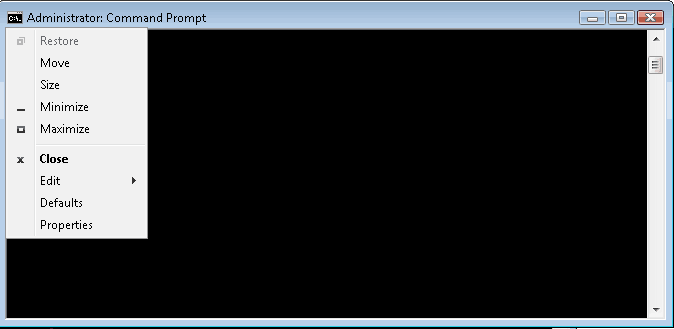 Then select Edit, which pops out more choices: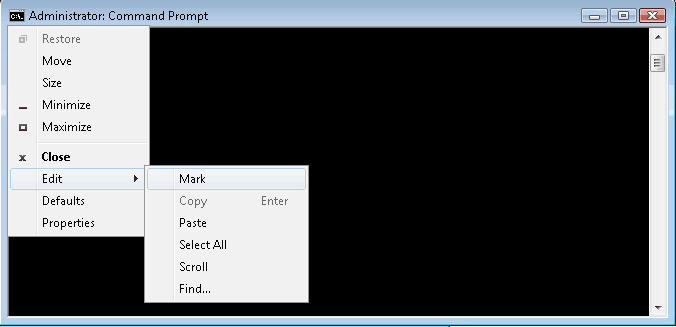 Now I want to select some text, so I have just typed dir to see some output: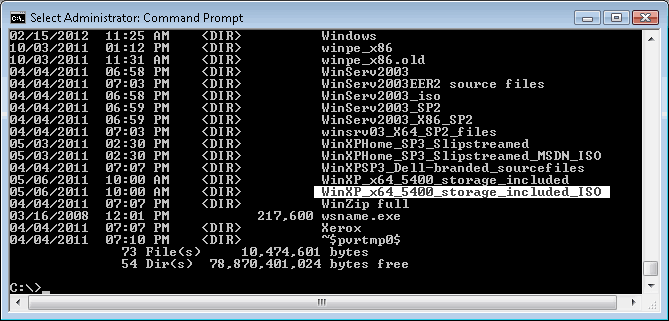 I followed the steps above until I could click Mark. Then I just used my mouse to select the text. Once it is highlighted, just hit enter to put it in your clipboard. You can go to your document, your explorer address bar, or anywhere else and paste it in just like any other clipboard contents. I will use Ctrl-V on the text I have highlighted above and watch what happens: WinXP_x64_5400_storage_included_ISO.
As easy as that, I have copied from the command prompt and used the text!
Another command prompt trick is just to save a single keystroke in executing a command. It may not seem like much, but a network admin will use this command many times in a day, so over a long time this can add up. The command is ipconfig/all (or ipconfig/release & ipconfig/renew). You will notice that there is no space in the command. The space is unnecessary. So save a keystroke and leave the space out. Over the course of your entire IT career this could add up to several minutes. Don't worry, you'll thank me later.
If you have your own favorites, feel free to drop me a comment. I always enjoy learning other time saving steps and tricks, which means I am happy to leach from your experience and use it as my own.
Until next time…
Mark Jacob
Cisco Instructor – Interface Technical Training
Phoenix, AZ

0
184
0
In this video, you will gain an understanding of Agile and Scrum Master Certification terminologies and concepts to help you make better decisions in your Project Management capabilities. Whether you're a developer looking to obtain an Agile or Scrum Master Certification, or you're a Project Manager/Product Owner who is attempting to get your product or … Continue reading Agile Methodology in Project Management

0
950
3
This is part 1 of our 5-part Office 365 free training course. In this Office 365 training video, instructor Spike Xavier introduces some of the most popular services found in Microsoft Office 365 including the Admin Portal and Admin Center. For instructor-led Office 365 training classes, see our course schedule: Spike Xavier SharePoint Instructor – … Continue reading An Overview of Office 365 – Administration Portal and Admin Center

0
795
4
In this Office 365 training video, instructor Spike Xavier demonstrates how to create users and manage passwords in Office 365. For instructor-led Office 365 training classes, see our course schedulle: Spike Xavier SharePoint Instructor – Interface Technical Training Phoenix, AZ 20347: Enabling and Managing Office 365