Windows Troubleshooting Tip – the Problem Steps Recorder
Windows Troubleshooting Tip – the Problem Steps Recorder
Like This Blog
0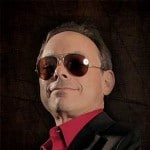 I've published a number of articles on following a simple and straightforward troubleshooting methodology. I advocate a simple and focused approach shown in Figure 1. You can see that symptom identification is the first step, followed by root cause analysis and problem resolution.

Figure 1. MikeDan's Quick and Dirty Troubleshooting Methodology.

There's a great tool built right in to Windows that will actually help when you're identifying the symptom. It is the same tool Microsoft uses to identify and record bugs and unexpected behavior: the Problem Steps Recorder. And it should be a primary tool in your kit.

What is the Problem Steps Recorder?
Well, it records problems! But it works in a relatively friendly way that users and technologists can both leverage. It is a handy tool to be familiar with and is built in to current versions of Microsoft Windows.
Essentially the Problem Steps Recorder works by grabbing screenshots as the screen changes and as a user interacts with Windows and applications. It highlights the changes on the screenshots and saves them, along with a description of what was happening on the system, in one big file. Users can upload or email the file for technical support staff to analyze in detail on any computer.

How Do I Use It?
The way I use the Problem Steps Recorder is as part of a process.
The Problem Steps Recorder isn't always running so it is most useful when the error can be predicted or intentionally caused. I start by asking the user, or myself, if the error or symptom can be reproduced. If so, assuming the user is reproducing the error on their computer for me, I will tell them to:
Get ready but not quite cause the error yet.1
1. Click the Windows pearl
2. In the Search Programs and Files box, type Problem Steps
3. Click Record Steps to Reproduce a Problem. The user will see the Problem Steps recorder dialog box as shown in Figure 2.

Figure 2. The big red button is intentionally tempting.

4. Click the big red Start Record button
5. Cause the error to occur
6. Click Stop Record
7. When the Save As dialog box appears, type in their first and last name and save it to the Desktop
8. Email me the file from the desktop, or copy it to a server if it is too big for email.

Now I can review the error with the user, follow along on my own computer, research specific error messages, etc. I rarely have to monkey around with any of the Problem Steps Recorder settings when I guide the user through this directed process.

Microsoft Trivia about Problem Steps Recorder
Where does this tool come from? Well Microsoft, obviously. Specifically it comes from frustrated developers and testers. It was born from a combination of skepticism and a need for efficiency.
When Microsoft developers receive a bug report, the first thing they try to do is reproduce the bug on their computer or in a test lab. Since many bug reports are vague or hard to understand to begin with, the more complex or imprecise bugs are often difficult to reproduce. Without more details those bugs are resolved as "Won't Repro" or "No Repro" and never looked at again. Problem Steps Recorder is an attempt to get details so that the software flaws are clearly shown, even when they are poorly described or difficult to recreate on another computer.
Before it was tucked away inside the shipping version of Windows, Microsoft engineers added it to internal test builds and stuck a shortcut on the default desktop. The number of bugs resolved shot through the roof and the number of "No Repro" bugs dropped just as quickly.

Conclusion
Problem Steps Recorder is an awesome tool to become familiar with and guide users through. Being compact, simple, and built right in to Windows, it really should be high up on your troubleshooting tools list. I recommend you try it out yourself when doing something like opening Control Panel or changing a setting and take a close look at the report.
Do you have a different tool you prefer? Do you have another way to get this done? Do you use PSR for something different like creating documentation? I'm always eager to learn new techniques!
Enjoy,
Mike Danseglio -CISSP
Interface Technical Training – Technical Director and Instructor

0
3850
0
Mark Jacob, Cisco Instructor, presents an introduction to Cisco Modeling Labs 2.0 or CML2.0, an upgrade to Cisco's VIRL Personal Edition. Mark demonstrates Terminal Emulator access to console, as well as console access from within the CML2.0 product. Hello, I'm Mark Jacob, a Cisco Instructor and Network Instructor at Interface Technical Training. I've been using … Continue reading A Simple Introduction to Cisco CML2

0
626
1
This content is from our CompTIA Network + Video Certification Training Course. Start training today! In this video, CompTIA Network + instructor Rick Trader teaches how to create Dynamic DNS zones in Network Environments. Video Transcription: Now that we've installed DNS, we've created our DNS zones, the next step is now, how do we produce those … Continue reading Creating Dynamic DNS in Network Environments

0
713
1
This content is from our CompTIA Network + Video Certification Training Course. Start training today! In this video, CompTIA Network + instructor Rick Trader demonstrates how to use cable testers in network environments. Let's look at some tools that we can use to test our different cables in our environment. Cable Testers Properly Wired Connectivity … Continue reading Cable Testers and How to Use them in Network Environments