Windows Troubleshooting Tip – Snip
Windows Troubleshooting Tip – Snip
Like This Blog
0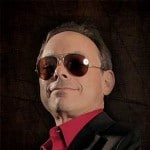 I've published a number of articles on following a simple and straightforward troubleshooting methodology. I advocate a simple and focused approach shown in Figure 1. You can see that symptom identification is the first step, followed by root cause analysis and problem resolution.

Figure 1. MikeDan's Quick and Dirty Troubleshooting Methodology.

What is the Snipping Tool?
It is a built-in screenshot grabbing tool. It allows any Windows user to grab part or all of the display and save it as an image on the hard drive.
At a basic level the functionality of the Snipping Tool (Snip for short) it isn't much different than pressing Print Screen, opening Paint, pasting the clipboard, and then saving. But it has a number of advantages including:
Captures hard-to-get popup menus
Grabs any screen real estate from an entire display to a window to a portion of a window
Grabs Windows dialog boxes, the Pearl, etc.
Requires fewer and simpler steps than pasting into Paint
Provides basic annotation tools
Finally, it is baked right in to Windows. So you know it is already on a user's computer without installing any additional software.

Is Snip Better Than Other Tools?
It isn't quite as powerful as some aftermarket tools like TechSmith's Snagit. But it is the right size for many troubleshooting and system administration tasks. So it is neither better nor worse, just a different tool that you should be familiar with.
How Do I Use It?
One way that I use Snip is as part of a troubleshooting process.
Snip isn't always running so it is most useful when the error can be predicted or intentionally caused, or when the problem window or error message is on the screen. I start by asking the user, or myself, if the error or symptom is on the screen or can be made to appear. If so, assuming the user is reproducing the error on their computer for me and it is on the screen, I will tell them to:
Click the Windows pearl
In the Search Programs and Files box, type Snip
Click Snipping Tool. The user will see the Snipping Tool dialog box, the screen will have lighter colors, and the mouse pointer will change to crosshairs
When the user sees the mouse pointer turn to crosshairs (or a big plus sign), move the mouse to the top left corner of the error window
Click the left mouse button and drag to highlight the error with the crosshairs
Release the left mouse button
Click the Save Snip button (the blue floppy disk icon)
When the Save As dialog box appears, type in their first and last name and save it to the Desktop
Email me the file from the desktop
Now I can review the error with the user, research the cause of that error message, etc. I rarely have to monkey around with the annotation options or the file type settings when I guide the user through this directed process.
Microsoft Trivia about Snip
Where does this tool come from? Well Microsoft, obviously. Specifically it comes from frustrated developers and testers. Like the Problem Steps Recorder, it was born from a combination of skepticism and a need for efficiency.
When Microsoft developers receive a bug report, the first thing they try to do is reproduce the bug on their computer or in a test lab. Since many bug reports are vague or hard to understand to begin with, the more complex or imprecise bugs are often difficult to reproduce. Without more details those bugs are resolved as "Won't Repro" or "No Repro" and never looked at again. Snip is an attempt to get details so that the software flaws are clearly shown, even when they are poorly described or difficult to recreate on another computer.
Conclusion
Snip is an awesome tool to become familiar with and guide users through. Being compact, simple, and built right in to Windows, it really should be high up on your troubleshooting tools list. It is also fantastic for quickly grabbing screenshots when creating system documentation and user guides.
Enjoy,
Mike Danseglio -CISSP
Interface Technical Training – Technical Director and Instructor

0
3852
0
Mark Jacob, Cisco Instructor, presents an introduction to Cisco Modeling Labs 2.0 or CML2.0, an upgrade to Cisco's VIRL Personal Edition. Mark demonstrates Terminal Emulator access to console, as well as console access from within the CML2.0 product. Hello, I'm Mark Jacob, a Cisco Instructor and Network Instructor at Interface Technical Training. I've been using … Continue reading A Simple Introduction to Cisco CML2

0
271
2
In this video, Security Instructor Mike Danseglio demonstrates how to use BitLocker in Window 10 to secure files on a USB Flash drive that adhere to stricter data protection requirements as found inside Government entities. BitLocker 2-day instructor-led training is now available at Interface: BITLOCK: Planning and Deploying BitLocker Drive Encryption Training Video Transcription: Hi. … Continue reading Government Edition – Encrypting a USB Flash Drive in Windows 10

1
451
3
Hi, my name is Mike Danseglio. I'm an instructor here at Interface Technical Training. I want to talk a little bit about encrypting USB flash drives with Windows 10. The concept of protecting data when it's on a USB flash drive is not a new concept. BitLocker 2-day instructor-led training is now available at Interface: … Continue reading Encrypting a USB Flash Drive in Windows 10