Wireless Access Point (WAP) Support
Wireless Access Point (WAP) Support
Like This Blog
0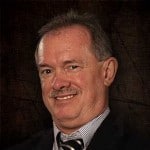 During a recent CompTIA A+ class several students asked about examples they might use to prepare for supporting helpdesk calls requesting assistance with Wireless Access Point (WAP) configuration. I have long wanted to set up a WAP configuration lab for our A+ courses. CompTIA A+ objectives don't require an equivalent level of detailed knowledge, and course delivery cycles prohibit maintaining a varied inventory of current WAP devices with a consistent interface that enables step-by-step lab instructions. Our Network+ and Security+ courses provide the opportunity to examine or configure WAPs consistent with their relative exam objectives.
Nevertheless, the request and my desire to enhance the course raised a curiosity.  I did some digging to see if WAP emulators might be broadly available. I was pleasantly surprised by the offering. (And as a security instructor, a little surprised at how easy it is to explore and identify configuration options and potential weaknesses for such a broad range of products).
My goal: discover freely available, web-based WAP emulators.
Not just the vendor manuals, which might be useful, but actual online device emulators.   A small, representative sample of my discoveries based on some of the more common device manufacturers available in North America follows. Give the sites a try yourselves.  And make a note of any WAPs that you might support in your home or business environment. Bookmark them.  Some of the emulators offer better support than the manual delivered with the device.
The emulators that I share in this blog do not appear to require an account or registration.  I found site or emulator instructions in very few cases, so you are primarily left to your own skills and efforts as you explore the interfaces. There were a few notable exceptions that I highlight below. For example, the Cisco small business support site provides an exceptional support environment.
As I was testing many of the following emulator sites, most of the emulators supported common, default administrator and password settings. Combinations like admin/password, admin/admin, or admin/[blank] were common. Try combinations with the 'A' in admin and 'P' in password capitalized if lower case doesn't work. In some cases, the emulator did not prompt for an account and password, enabling direct access to the emulator. In such cases any effort to logout or change the password resulted in a web page error.
The first site I explored is the Linksys emulator website. We use a specific WAP example within this site during the CISSP Security+ course. Ui.Linksys provides emulators for more than 200 wireless access point devices. As you drill into some of the emulator links you will find multiple firmware or interface versions for many of the devices. The website offers only simple navigation, though the broad number of devices supported makes it worth a bookmark.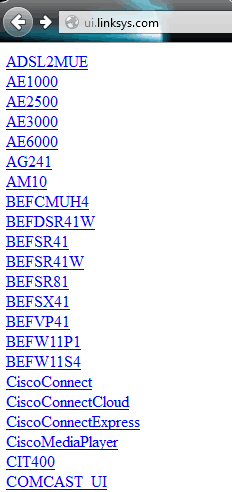 As one example from the Linksys site, I selected the BEFSX41WAP, discovering two firmware versions.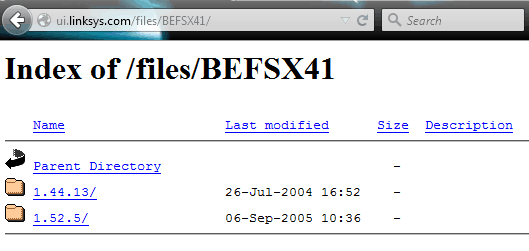 I then selected the 1.52.5 version link and was quickly redirected to the online emulator.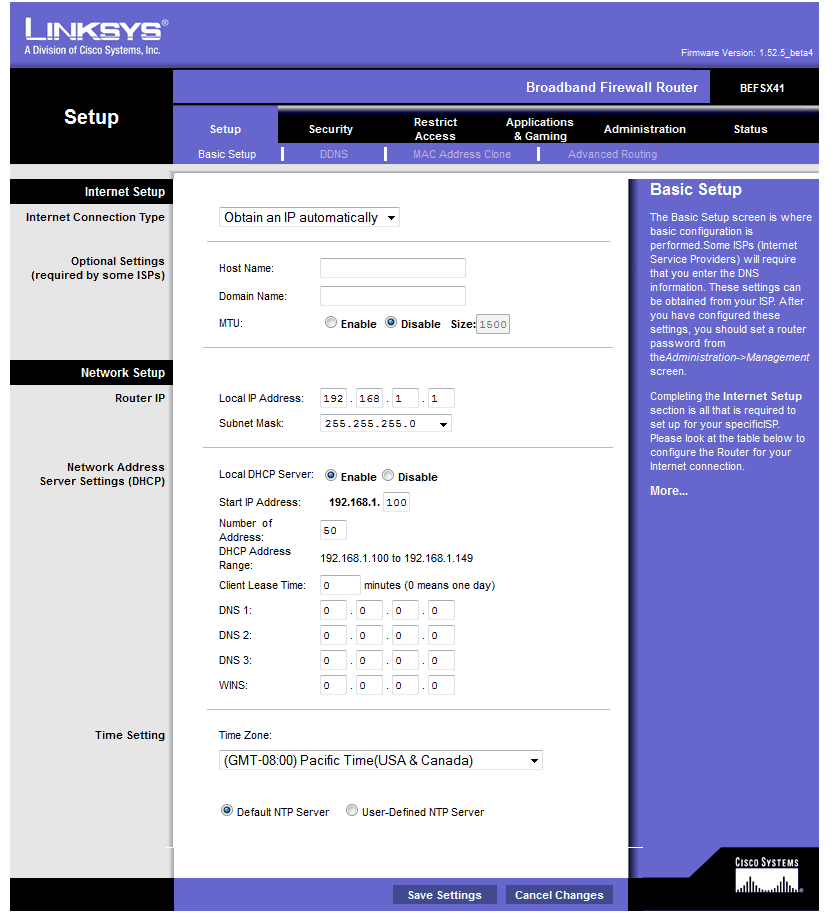 I was able to navigate almost every link, including the embedded help content. Most of the drop-down windows are also interactive, though you cannot save settings within a page or as you navigate amongst the pages. All told, a great helpdesk support tool, albeit not a means to actually set and test a configuration.
SkyAngel at Wikidot.com [http://skyangel.wikidot.com/emulators] posted a list of emulators for common WAP's to support their customers in 2009. The site appears to be near extinction, but yielded some insight.  Linksys, D-Link, TrendNet and Netgear have been providing emulator sites for several years. Belkin, DrayTek, ActionTec, and Apple provide extensive documentation, though appear to provide emulators only for selected WAPs. My research produced results consistent with this information.
The most robust solution that I discovered was the Cisco Support Community – Small Business Online Device Emulators. In addition to several, current platform emulators, the site offers several focused support communities, blogs, technical support, and the ability to register your Cisco products in order to obtain additional, detailed support. The Cisco emulators enable you to save settings throughout the session, and to login/logout of each emulator session creating a realistic, interactive experience.
Several vendors provide online emulators designed like software 'wizards' to guide the general user in the configuration of a recently purchased WAP. A note of caution as you explore some of the wizards. At least one or two I tried are cloud based configuration wizards designed for live support – and they attempt to download settings to or via your computer when you save settings. You don't want to download any content unless you know the outcome or are truly trying to generate a WAP configuration.
D-Link provides a range of emulators, though no single entry portal. All D-Link emulators I discovered are posted under Support/D-Link / Emulators, though there is no obvious listing or navigation assistance. For instance, D-Link provides a setup wizard for the DHP-W306AV access point. You effectively need to do a web search for a specific D-Link model to determine if an emulator exists. I found D-Link models DIR-655, wbr2310, DIR-6228, DAP-1522, DIR-605L, DSL-2640B, and DIR-657 with very little effort.  Others exist, though I did not confirm the emulators by attempting to load them.
TrendNet also provides a broad range of Trendnet product emulators including much of their modem, switch, wireless access point and firewall router lines.
Netgear primarily provides router configuration SmartWizards for some of their more common routers, and online manuals are easy to locate. With a little searching, you can find Netgear emulators, though most appear to be legacy options.  For example, I found the root page for the WGR614v6 WAP and had to experiment a bit to identify start.html as the index page. The VoIProblem.com forum contains sets of legacy emulators for DLink, Linksys, Netgear and Westell devices. You can find a comprehensive list of 60+ Netgear emulator links by heading to www.voiproblem.com/emulators/Netgear. Note that several of the emulators on the VoIProblems forum are regionalized, such that language interfaces and security options are either limited or focused for an intended audience. Also the most current emulator on this site appears to be dated from 2006, so you are unlikely to find more recent models.
The goal of my research was free emulators, though I did notably find several references to Networksim.com, a fee based site that offers a broad range of simulators and associated troubleshooting or test preparation scenarios. You might try a free wireless demo.
Interface is now offering a wireless networking course for IT professionals and I will be certain to get some input from Dr. Avril Salter before my next blog.
I hope to see you in the classroom, or online!
Steve teaches PMP: Project Management Fundamentals and Professional Certification, Windows 7, Windows 8.1 and CompTIA classes in Phoenix, Arizona.

0
3852
0
Mark Jacob, Cisco Instructor, presents an introduction to Cisco Modeling Labs 2.0 or CML2.0, an upgrade to Cisco's VIRL Personal Edition. Mark demonstrates Terminal Emulator access to console, as well as console access from within the CML2.0 product. Hello, I'm Mark Jacob, a Cisco Instructor and Network Instructor at Interface Technical Training. I've been using … Continue reading A Simple Introduction to Cisco CML2

0
713
1
This content is from our CompTIA Network + Video Certification Training Course. Start training today! In this video, CompTIA Network + instructor Rick Trader demonstrates how to use cable testers in network environments. Let's look at some tools that we can use to test our different cables in our environment. Cable Testers Properly Wired Connectivity … Continue reading Cable Testers and How to Use them in Network Environments