WMF 3.0 and Exchange Server – Careful what you update
WMF 3.0 and Exchange Server – Careful what you update
Like This Blog
0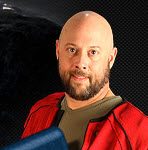 IT pros around the world know to that before updating a server OS, take the time and test the update before applying to production. If you're running an enterprise server such as Exchange or SharePoint, this "lab" testing is even more important. Updates can cause problems: we all know this.
Another course of action (if you don't want to take the time to test) is to check with the product teams for any last minute notes regarding problems that might occur with an update. The Exchange team is a good example of a team that will let you know if a server update – or service pack – will cause a problem or not. Updates can cause problems: we all know this.
So why is it that when WMF 3.0 (PowerShell 3) was released into the update stream in late 2012 as a recommended update, many so called IT pros just slammed the update to production servers without testing or checking with the product teams for products like Exchange or SharePoint? The result? Crash. Makes me wonder who is in charge of updates.
The Exchange team clearly posted "DO NOT" install WMF 3.0 on Exchange 2007 or Exchange 2010 until they release their own update, but unfortunately many ignored this.
So, the result of all of this? WMF 3.0 has been removed from the update stream for Server. Before you upgrade to WMF 3.0, check the list of Not-Ready-For-This-Yet software such as SharePoint, Exchange, SBS, System Center and so on.  Here's a link to complete list and what to do if you updated and broke something. Windows Management Framework 3.0 Compatibility Update.
Knowledge is PowerShell,
Jason
Jason Helmick
Director of PowerShell Technologies
Interface Technical Training

0
3850
0
Mark Jacob, Cisco Instructor, presents an introduction to Cisco Modeling Labs 2.0 or CML2.0, an upgrade to Cisco's VIRL Personal Edition. Mark demonstrates Terminal Emulator access to console, as well as console access from within the CML2.0 product. Hello, I'm Mark Jacob, a Cisco Instructor and Network Instructor at Interface Technical Training. I've been using … Continue reading A Simple Introduction to Cisco CML2

0
626
1
This content is from our CompTIA Network + Video Certification Training Course. Start training today! In this video, CompTIA Network + instructor Rick Trader teaches how to create Dynamic DNS zones in Network Environments. Video Transcription: Now that we've installed DNS, we've created our DNS zones, the next step is now, how do we produce those … Continue reading Creating Dynamic DNS in Network Environments

0
713
1
This content is from our CompTIA Network + Video Certification Training Course. Start training today! In this video, CompTIA Network + instructor Rick Trader demonstrates how to use cable testers in network environments. Let's look at some tools that we can use to test our different cables in our environment. Cable Testers Properly Wired Connectivity … Continue reading Cable Testers and How to Use them in Network Environments