XP Support Ends – Go To Windows 7 – Flexibly
XP Support Ends – Go To Windows 7 – Flexibly
Like This Blog
0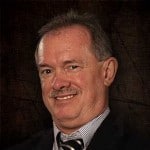 The word is out, Windows XP support officially ends on April 8, 2014. What is Windows XP end of support?
While teaching a recent Windows 8.1 course, one of my students asked if I would migrate from Windows XP to Windows 7 or to Windows 8.1? A legitimate question – and given certifications on both platforms one that should be easy to answer. My gut said "Windows 7". Windows 8 is NOT a good match for the enterprise environment – just too many small issues. Windows 8.1, however, corrected many issues and offers several new Windows Enterprise features. The answer was not as easy to justify as I originally perceived. I analyzed some of the differences throughout the week, as we were exploring Windows 8.1 features through discussion and labs. We really tried to give Windows 8.1 a workout. Windows 8.1 is a better corporate delivery platform than Windows 8.0.
Windows 7 is just a better transition from Windows XP.
The primary justification came down to 'flexibility'. Windows 8.1 offers many similar features to Windows 7, though only if specific criteria are met, with limited and limiting toolsets. Let's analyze a few.
Driver and component Compatibility
Digital signatures for kernel elements and device drivers enhance the security of the Windows operating platform. Microsoft enhances security in Windows 8.x by enforcing signatures for Store applications as well. In Windows 7, signed 64-bit drivers are required and signed 32-bit drivers are recommended. In Windows 8, signed drivers are required for both platforms. Given the integrity aspect of signed system components, tools like the System File Checker (sfc /scannow) are available for either platform to diagnose and repair minor system corruption. Windows operating system security has never been stronger.
Consumers are now reliant on Microsoft to provide digitally signed drivers as well as system components. Appropriately signed vendor drivers are a rare commodity. As such, many legacy system components and peripherals, most notably printers, will not work with Windows 8.1. Windows 7 provides a more flexible migration path for consumers and corporations who may need or desire to retain legacy components past the migration process. On the other hand, Windows 8.1 provides a wealth of drivers for new wireless technologies and devices.
Windows 8.1 works better than Windows 8 on a desktop platform, though it is obvious that both were designed for a touch-screen environment. Desktop accommodation exists within Windows 8.1, though Windows 7 was clearly better designed for the corporate, desktop environment. If you move to Windows 8.1, you are being pushed toward hardware replacement – a mere hardware component upgrade will not accommodate all the OS changes.
Application Compatibility
Microsoft Vista introduced a new kernel/shell infrastructure for the operating system that enhances security. Windows 7 and Windows 8.x continue the evolution. This infrastructure alters the method through which applications interact with the kernel and the registry. In Windows 7, Microsoft responded with integrated application compatibility settings, the Application Compatibility Toolkit (ACT) that enables the creation of application shims, and Windows XP mode. This suite of tools assures compatibility for legacy and line-of-business applications.
We move to Windows 8.1. Compatibility mode is still present and automated, though the automation more strictly constrains compatibility options. We even found an instance for a Windows 8 compatibility mode. ACT is integrated with the Windows Assessment and Deployment Kit rather than as a separate component, and has a more comprehensive library of prebuilt solutions.
Microsoft offers Store applications designed for best advantage on a Windows 8.x platform. Unfortunately, many are implemented with significant constraints that require regular account switching or system resets. Some will work only for an administrative account, and others only for non-administrative accounts. This appears to be a form of forced UAC. Others only work with high resolution graphics settings, which in turn preclude the launch of legacy applications or constrain hardware compatibility. Add to this the requirement for a Microsoft account, even within a domain environment, in order to acquire and maintain Store applications. Ideal support for the Windows 8.x platform in an enterprise environment requires SCCM, InTune and other management solutions that require additional cost or at least skilled administrative overhead. Window 8.x is not best designed for the small to medium business market.
The deal breaker for many small businesses is the removal of XP Mode. Although XP Mode requires twice the memory and storage space of the base Windows 7 system for deployment, it offers a clean path to legacy application migration. Windows XP mode does not exist in Windows 8.1. In fact, virtualization platforms are considerably
constrained. Client Hyper-V is a more powerful virtual delivery platform, though only works on SLAT enabled, 64-bit processors, running 64 bit Windows 8 Pro or Enterprise. Though I truly find the power of Client Hyper superior to XP mode, it forces a client hardware replacement and is not as seamlessly integrated as XP mode.
User Migration
Windows 7 provides the Windows Easy Transfer (WET) tool for individual or small environment user migration of Profiles, settings and data. The graphic interface it intuitive, and the tool can be exported to enable capture from XP or Vista. WET is deprecated in Windows 8.1. In Windows 8.1, you can use WET to import content from prior versions, though the ability to export the tool is absent. You can use WET to move content and applications between Windows 8.x systems, though you need the Windows 7 version to migrate toward Windows 8.x. WET enabled one-off, efficient transfers, recoveries, and migrations. The more we looked, the more it appears that Windows 8 was designed to be a replacement rather than a migration.
Microsoft recommends the use of the User State Migration Tool (USMT). Available through the Windows 7 Automated Installation Kit (WAIK), USMT 4.0 provides a powerful, command line, script driven method to support large population migrations. Courseware and Technet suggest using USMT 4.0 for migrations of 150 or more users. Although not complex, the diverse options available through USMT scripted capture (Scanstate.exe) and restore (Loadstate.exe) suggest training, experimentation, and validation before the use of USMT. USMT also supports in place 'hardlink' migrations. USMT 5.0, deployed with the Windows 8 ADK enhances setting capture to include application settings.
Both versions of USMT support migration from Windows XP. You will need an experienced platform deployment and user migration team.
User Interface
Windows 8.1 is a marked improvement over Windows 8, albeit still constrained. Navigation between the Start screen and Desktop is aided by a Windows icon on the desktop. Consumers must learn a new navigation interface, a new personalization approach, and a very difference application acquisition and installation process. Applications launch from the Start Screen, are acquired through the Store or centrally deployed using Enterprise solutions like Group Policy, App-V, or SCCM.
Most of the more powerful and useful changes in Windows 8.x are aimed at administrative level users. PowerShell 4.0 cmdlets offer better system management features, and integration with enterprise services. The latest courseware release assumes that students have experienced migrations from XP through Vista, Windows 7 and Windows 8 to Windows 8.1. Students with extensive XP experience and limited Windows 7 or Windows 8 experience appreciate a tutorial What's new in Windows 8.1?and lab exposing them to Windows 8 navigation before progressing to the planned coursework. Results suggest that more extensive end-user training efforts will be required for a Windows 8 migration.
Meanwhile, Windows 7 offers enhanced graphics capability, while maintaining similar navigation, personalization, and software acquisition options. Windows 7 is stable, secure, and well supported by third party vendors.
Summarizing: Windows 7 merely offers a more direct, equally secure, simplified support approach – and most importantly a flexible migration path from Windows XP that better supports legacy device and application retention.
You can check out some of my Windows 7 and Windows 8 videos for comparison before you migrate … though the frontier is now and migrate you must.
I hope to see you in the classroom or online!
Steven Fullmer
Interface Technical Training Staff Instructor

0
3794
0
Mark Jacob, Cisco Instructor, presents an introduction to Cisco Modeling Labs 2.0 or CML2.0, an upgrade to Cisco's VIRL Personal Edition. Mark demonstrates Terminal Emulator access to console, as well as console access from within the CML2.0 product. Hello, I'm Mark Jacob, a Cisco Instructor and Network Instructor at Interface Technical Training. I've been using … Continue reading A Simple Introduction to Cisco CML2

0
693
1
This content is from our CompTIA Network + Video Certification Training Course. Start training today! In this video, CompTIA Network + instructor Rick Trader demonstrates how to use cable testers in network environments. Let's look at some tools that we can use to test our different cables in our environment. Cable Testers Properly Wired Connectivity … Continue reading Cable Testers and How to Use them in Network Environments

0
249
1
In this video, Cisco CCNA & CCNP instructor Mark Jacob shows how to troubleshoot OSPF Adjacency issues by showing the distance between routers with the show ip ospf neighbor command.