You should be in the PowerShell Scripting Games! April 22, 2013
You should be in the PowerShell Scripting Games! April 22, 2013
Like This Blog
0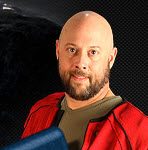 The official Microsoft Scripting Games, along with the Scripting Guy and friends, is now hosted through PowerShell.Org. The games begin APRIL 22, 2013! This is your chance to join the community, try your hand at solving real-world problems and win prizes if you succeed in besting your peers.
You NEED to participate, you WILL learn from the experience, you WILL excel, and you will improve your skills and career. If you don't play, then how do you know?
I'm part of the scripting games and proud to be a judge for the games. I will be posting scripts to my blog that I like (and why) plus the scripts I don't like (and why) – don't worry, no names are published. I invite you to disagree, leave comments, yell at me, and I'm sure argue with my assessment. WE ALL LEARN from this – myself the most. JOIN THE GAMES!

I teach my public classes at the best training facility available at Interface Technical Training.

Knowledge is PowerShell,
Jason
Jason Helmick
Systems Instructor
Interface Technical Training

0
241
1
In this video, Cisco CCNA & CCNP instructor Mark Jacob shows how to troubleshoot OSPF Adjacency issues by showing the distance between routers with the show ip ospf neighbor command.

0
185
0
In this video, you will gain an understanding of Agile and Scrum Master Certification terminologies and concepts to help you make better decisions in your Project Management capabilities. Whether you're a developer looking to obtain an Agile or Scrum Master Certification, or you're a Project Manager/Product Owner who is attempting to get your product or … Continue reading Agile Methodology in Project Management

0
809
5
In this Office 365 training video, instructor Spike Xavier demonstrates how to create users and manage passwords in Office 365. For instructor-led Office 365 training classes, see our course schedulle: Spike Xavier SharePoint Instructor – Interface Technical Training Phoenix, AZ 20347: Enabling and Managing Office 365