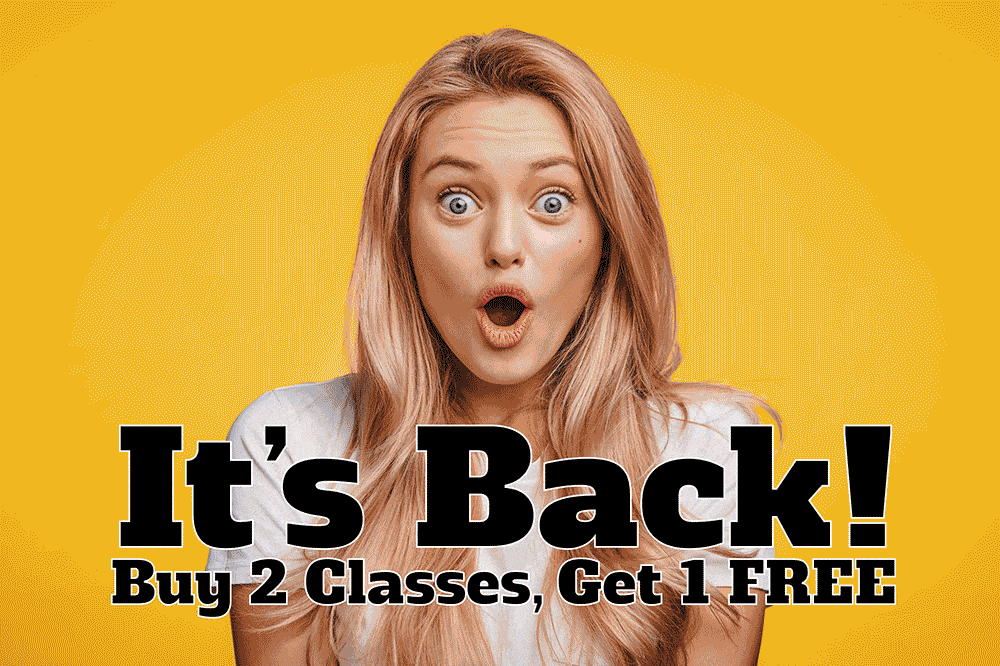 MEET YOUR 2019 GOALS — GET FREE TRAINING IN 2020
Windows 10
Windows Server 2012
Windows Server 2016
Office 365
DevOps
Azure
Machine Learning (AI)
IIS
Exchange Server
PowerShell
System Center 20703-1
SharePoint
SQL Server
Web Development
Java
Mobile App Development
.NET Development Visual Studio
Power BI 20778
Cisco CCNA
Project Management
ITIL
COBIT
Business Analysis
Agile
CompTIA A+
CompTIA Network+
CompTIA Security+
CISSP
CEH
Here are the rules:
Purchase two classes at our catalog price and receive one free class valued at the lesser of the two classes purchased.
Purchased classes must be attended between October 28, 2019 and January 31, 2020
The free class must be attended between February 3, 2020 and May 22, 2020
The free class voucher must be redeemed at catalog price.
Offer applies ONLY to OPEN ENROLLMENT classes.  Excluded from this offer are VMware, Red Hat, Cisco Telepresence, Citrix, BizTalk, F5, NetApp, NIST, TFS, Salesforce, ITIL Intermediate, Power BI (except 20778), System Center (except 20703-1), partner remote classes, PKI300, SQL417, AWS, WIN500, AZ-303, AZPI, SKYPE350, SKYPE400, WIRE400, SHARK300, SHARK400, and EMS300.  Exams, MOD and combination classes are excluded.
Classes purchased with Microsoft Software Assurance Vouchers or Cisco Learning Credits DO NOT qualify for this offer.
Free class voucher will be issued after class payment is received.
TechPak learning units and Pak days must be converted to catalog price before they can be used in this offer.
This offer is only authorized for Phoenix Open Enrollment corporate classes. This offer is not valid for enrollments within any state or federally licensed program which include but are not limited to WIOA or H1-B.