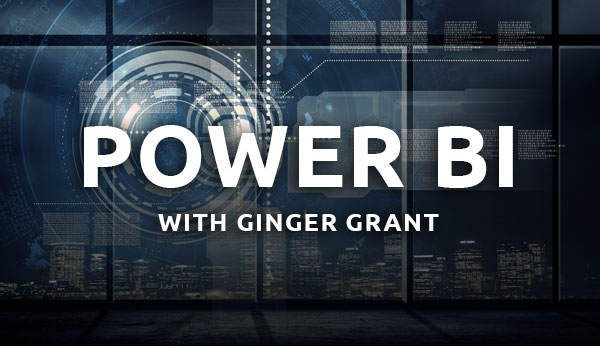 Course Description
Interested in using the self-service data analytics functionality of Power BI but are not sure where to start? Interested in Power BI and want to keep your data local as you do not want data hosted in the cloud? This unique class will explain how to deploy Power BI locally with Power BI Report Server in order to provide the capability available for Power BI Reporting on your server, without having to go to the cloud.
This two day class is designed to introduce users to Power BI Desktop and learn how to develop reports while using the tips and techniques learned through years of client consulting to provide a scalable analytic solution.  The class will include demonstrations and exercises to provide attendees with a through explanation of all the material presented.
Knowing how things work in the real world is an important component needed for successful training experience as this provides the ability to answer questions posed outside of the prepared material.  Attendees will benefit from having an instructor who has delivered a number of successful Power BI implementations.
This class is developed and taught by Ginger Grant, a Microsoft Data Platform MVP and Microsoft Certified Trainer.  She has many years of experience implementing customer solutions using the Microsoft Data Stack.
Outline
DAY 1
Power BI Desktop Walkthrough
Data Modeling for an effective report solution
Adding data from different sources
Developing initial aggregations, including Totals and Averages
Designing interactive visually appealing data visualizations
Creating Time based calculations, such as Same Period Last Year and Rolling 12 Month values
Cleaning up badly formatted data
DAY 2
Visualization Color and Layout Techniques
Power BI Report Server Walkthrough
Power BI Deployment and Access
Security Techniques for Reports and Data
Automatic Data Refresh
Administration considerations
Mobile Deployment of Power BI Reports
Labs are included to ensure that attendees have a hands-on learning session to apply the skills learned in class.
Audience
The primary audience for this course are people looking to use the Power BI Desktop application to develop analytics and data visualizations and deploy them on to a local instance of a Power BI Report Server.
Prerequisites
Before attending this course, students must have:
Excellent knowledge of relational databases and reporting
Some basic knowledge of data warehouse schema topology (including star and snowflake schemas)
Some exposure to basic programming constructs (such as looping and branching)
An awareness of key business priorities such as revenue, profitability, and financial accounting is desirable
Familiarity with Microsoft Office applications – particularly Excel
What You Will Learn
Power BI Desktop
Data Modeling
Developing aggregations
Data visualizations
Creating Time based calculations
Cleaning up data
Layout Techniques
Power BI Report Server
Power BI Deployment and Access
Security Techniques
Automatic Data Refresh
Mobile Deployment of Power BI Reports