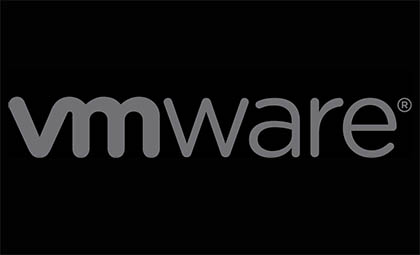 Course Description
VMware vSphere® 6.5 is a vital component of the VMware vCloud Suite®. Currently it is the industry leading virtualization technology platform accelerating the shift to cloud computing. The Ultimate Bootcamp® has become known to be the most comprehensive VMware training course in the industry. This course combines several popular VMware vSphere classes into one concentrated delivery, saving time and money while providing an in depth look at VMware's latest version release (6.5) in an accelerated learning format designed to immerse the student into the new features inherent to version 6.5.
The VMware vSphere Ultimate Bootcamp course maximizes the students' training experience with hands-on VMware vSphere labs based upon real-world scenarios and conducted with state-of-the art equipment. The Ultimate Bootcamp imparts students with the knowledge and skills necessary to maximize efficiency in the work place. The class will prepare the student to achieve the Certified Virtualization Expert 6.5 (CVE6.5) certification, which will demonstrate practical VMware vSphere knowledge and skills as a certified professional.
Course Outline
Chapter 1: Course Introduction and Methodology (HOL)
Chapter 2: Virtualization Overview in vSphere 6.5
Virtualization & Cloud Overview
Other VMware and 3rd Party Virtualization Products
What's New in vSphere 6.5 Overview
Chapter 3: Planning and Installing ESXi 6.5 (VMware vSphere Hypervisor)
Planning ESXi 6.5 Host Deployment
vSphere 6.5 Deployment Guidelines
ESXi 6.5 Image Builder
vSphere 6.5 Auto Deploy (GUI & Command Line)
ESXi 6.5 Host Install (HOL)
Configuring Hostname Resolution and NTP (HOL)
Troubleshooting ESXi 6.5 Host
Chapter 4: Using Tools to Administer a VMware® Environment
Overview of 3rd Party Tools
ESXi Management (vSphere Client, NEW V6.5 esxcli, vCLI, vMA, Putty, PowerCLI, Web) (HOL)
Linux Command Review
Troubleshooting the vSphere Client
Chapter 5: vCenter™ Server 6.5 and Licensing
Demystifying vSphere Licensing
Planning vCenter Server 6.5 Deployment
vCenter Server 6.5 Virtual Appliance & vCenter High Availability (VCHA)
vCenter Server 6.5 Installation (HOL)
vSphere 6.5 Web Client & new 6.5 vSphere Clients (HOL)
vCenter Server 6.5 Inventory (HOL)
Managing vCenter Server 6.5 & new File based Backup/Restore (HOL)
Troubleshooting vCenter Server 6.5, License & Database
Chapter 6: Configuring Networking
Create & Modify Virtual Networks (HOL)
vSphere Distributed Virtual Switches & NIOC (HOL)
3rd Party Distributed Switches
Create & Modify Virtual Networks using CLI (HOL)
Chapter 7: Configuring Storage
New Storage Features in vSphere 6.5
Storage Concepts, Storage Awareness & Profile Driven Storage
iSCSI Storage (GUI & Command Line) (HOL)
Fibre Channel Storage & Software FCoE (GUI & Command Line)
VMFS5 Datastores & new VMFS6 features like SEsparse (GUI & Command Line) (HOL)
NFS 3 & NFS 4.1 Datastores (GUI & Command Line) (HOL)
Raw Device Mapping (RDM) (HOL)
Solid State Disks (SSD)
vSphere Flash Read Cache
Storage & Management Solutions
VMware Virtual SAN (VSAN) 6.5/6.1/6.2/6.5 & vsanSparse snapshot
VMware Virtual Volumes & VASA 3.0 (VVols)
Chapter 8: VM Creation and Configuration & Snapshots
Create a VM (HOL)
Create Multiple VMs, Templates & Clones (HOL)
Virtual Appliances (HOL)
Configuration & Use of vApps
VMware vCenter™ Standalone Converter (P2V, V2V) (HOL)
Manage VMs, PCI pass-through, Direct I/O, remote direct memory access, and NVMe (HOL)
Virtual Machine Startup/Shutdown (HOL)
Virtual Machine Snapshots (HOL)
Troubleshooting Virtual Machines
Chapter 9: Security and Permissions
Controlling User Access and Passwords (HOL)
ESXi Lockdown Mode
ESXi 6.5 AD Integration (HOL)
Managing ESXi 6.5 Firewalls (GUI & Command Line) (HOL)
VMware Certificate Authority (VCA) & VMware Endpoint Certificate Services
Chapter 10: Server and VM Monitoring
Optimizing Resources
Resource Pools
Latency Sensitive Applications
Performance Monitoring (HOL)
Configuring Alarms (HOL)
ESXi, vCenter™ Logs and syslog, NetFlow, Port Mirroring, esxtop (HOL)
Chapter 11: Advanced ESXi and vCenter™ Management
Storage VMotion (HOL)
Configuring VMotion (Enhanced, Cross-vCenter, Long Distance) (HOL)
Distributed Resource Scheduler (DRS) (HOL)
DRS Cluster Monitoring (HOL)
Storage Policy Based Management
Storage Clusters & Storage DRS (SDRS) (HOL)
Host Profiles 6.5 (HOL)
Enhanced Linked Mode
Chapter 12: Patching and Upgrading vSphere™ vCenter™ ESXi
Patching ESXi 6.5 & VCSA 6.5 (HOL)
Patching with Update Manager (HOL)
Upgrading & Migrations from earlier vSphere versions to vSphere 6.5
Chapter 13: Disaster Recovery, Backup and Deployment
vSphere Replication 6.5
Site Recovery Manager 6.5 (SRM)
High Availability (HA) & Fault Domain Manager (FDM) (HOL)
VM Fault Tolerance
Microsoft Clustering
Backup Strategies
VMware Data Protection 6.5 (VDP includes Advanced) (HOL)
Third Party Backups (HOL)
Audience
This course is intended for:
Experienced system administrators
Systems engineers
System integrators
Prerequisites
Before attending this course, students should have:
System administration experience on Microsoft Windows or Linux operating systems
Understanding of concepts presented in the VMware Data Center Virtualization Fundamentals course for VCA-DCV certification
What You Will Learn
After attending this course, students will be able to:
Describe the software-defined data center
Deploy an ESXi host and create virtual machines
Describe the vCenter Server architecture
Deploy a VMware vCenter Server™ Appliance™
Use vCenter Server to manage an ESXi host
Configure and manage vSphere infrastructure with NEW VMware vSphere®
Client™, NEW vSphere® Host Client and VMware vSphere® Web Client
Configure virtual networks with vSphere® standard switches
Use vCenter Server to manage various types of host storage
Manage virtual machines, templates, clones, vApps and snapshots
Describe new enhancements to NFS 4.1, VSAN 6.5 & Virtual Volumes
Describe and use the content library
Manage changes to the vSphere environment
Migrate virtual machines with VMware vSphere® vMotion®
Use VMware vSphere® Storage vMotion® to migrate virtual machine storage
Monitor resource usage and manage resource pools
Manage VMware vSphere® High Availability and VMware vSphere® Fault Tolerance
Use VMware vSphere® Distributed Resource Scheduler™ clusters to improve host scalability
Describe Proactive HA, VM-level encryption, Network Aware DRS & Predictive DRS
Use vSphere® distributed switches to improve network scalability
Configure and manage ESXi networking and storage for a sophisticated enterprise
Optimize the performance of all vSphere components
Harden the vSphere® environment against security threats
Use VMware vSphere® ESXi™ Shell to manage vSphere
Describe BC/DR solutions vSphere® Replication 6.5 & Site Recovery Manager
Use NEW web based Sphere® Update Manager™ to apply patches
Use vSphere® Data Protection appliance to backup and restores virtual machines
Describe proper steps and pathways for upgrades of previous versions of vSphere® to 6.5
Perform basic troubleshooting of ESXi hosts, virtual machines, and vCenter Server operations

STUDENT COMMENTS
FOR THIS COURSE.