WIN740: Advanced Windows Troubleshooting and Support
By Mike Danseglio
5 Days
July 24, 2023
Course Description
WIN740 is a custom Interface training course that replaces the retired Microsoft Official Curriculum (MOC) course 10982: Supporting and Troubleshooting Windows 10.
Get the knowledge and skills to support Windows 10 and 11 PCs and devices in a Windows Server domain environment with this advanced troubleshooting training course. In this 5-day class you'll benefit from an instructor with decades of experience in Windows troubleshooting, as well as extensive "break-fix" hands-on labs. You'll gain mastery in providing escalation-tier support to Windows users and other IT staff in medium to large organizations.
Before taking this class, you must have a strong understanding of Windows 10 configuration and troubleshooting in enterprise environments. This course focuses on how to troubleshoot advanced technical issues with Windows client computers, with an emphasis on Windows 10.
Note that this is an in-depth, hands-on troubleshooting class that makes extensive use of "break-fix" labs. These labs have limited guidance and are designed to reinforce both troubleshooting skills and existing knowledge of Windows 10 features. Because of this approach, students must already be familiar with basic Windows 10 support and troubleshooting before taking this course. This course is designed to reinforce skills and knowledge required by senior technical support personnel (sometimes called Tier 2 or Tier 3, or escalation support).
Course Outline
Course Introduction and Administrative Topics
Implementing a Troubleshooting Methodology
Overview of Windows 10 and 11
Using Core Troubleshooting Tools
Troubleshooting Startup Issues
Troubleshooting BitLocker Issues
Troubleshooting Hardware and Device Driver Issues
Troubleshooting Blue Screens
Troubleshooting Network Connectivity Issues
Troubleshooting User Logon Issues
Troubleshooting Group Policy and Active Directory Issues
Troubleshooting Printing Issues
Troubleshooting Applications
Course Content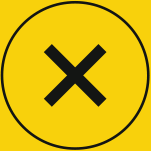 Course Introduction and Administrative Topics
Implementing a Troubleshooting Methodology

Implementing a Troubleshooting Methodology
Overview of Windows 10 and 11

Overview of Windows 10 and 11
Using Core Troubleshooting Tools

Using Core Troubleshooting Tools
Troubleshooting Startup Issues

Troubleshooting Startup Issues

Troubleshooting Startup Issues (Continuation after break)
Troubleshooting BitLocker Issues

Troubleshooting BitLocker Issues
Troubleshooting Hardware and Device Driver Issues

Troubleshooting Hardware and Device Driver Issues

Troubleshooting Hardware and Device Driver Issues (Continuation after break)
Troubleshooting Blue Screens

Troubleshooting Blue Screens

Troubleshooting Blue Screens (Continuation after break)
Troubleshooting Network Connectivity Issues

Troubleshooting Network Connectivity Issues
Troubleshooting User Logon Issues

Troubleshooting User Logon Issues

Troubleshooting User Logon Issues (Continuation after break)

Troubleshooting User Logon Issues (Continuation after lunch)
Review

Review and discussion of troubleshooting logon issues
Troubleshooting Group Policy and Active Directory Issues

Troubleshooting Group Policy and Active Directory Issues
Troubleshooting Printing Issues

Troubleshooting Printing Issues
Troubleshooting Applications

Troubleshooting Applications