MD-102T00: Microsoft 365 Endpoint Administrator
By Mark Jacob
5 Days
November 6, 2023
Course Description
In this course, students will learn to plan and execute an endpoint deployment strategy using contemporary deployment techniques and implementing update strategies. The course introduces essential elements of modern management, co-management approaches, and Microsoft Intune integration. It covers app deployment, management of browser-based applications, and key security concepts such as authentication, identities, access, and compliance policies. Technologies like Azure Active Directory, Azure Information Protection, and Microsoft Defender for Endpoint are explored to protect devices and data.
Course Outline
Learning Path 1: Explore Modern Management
This learning path is designed to provide a comprehensive understanding of enterprise desktops, Windows editions, and Azure Active Directory. It includes exploring various Windows editions, including their features and installation methods. It delves into Azure Active Directory, highlighting its similarities and differences with AD DS and how to synchronize the two. Furthermore, learners will better understand managing Azure Active Directory identities. Overall, this learning path equips learners with the necessary knowledge and skills to effectively support enterprise desktops and manage Azure Active Directory identities.
Modules
The Enterprise Desktop
Azure AD Overview
Managing Identities in Azure AD
Manage Azure Active Directory identities
Labs:
Managing identities in Azure AD
Using Azure AD Connect to connect Active Directories
Learning Path 2: Execute Device Enrollment
This learning path will cover Azure AD join and will introduce Microsoft Endpoint Manager. We'll also discuss how to configure policies for enrolling devices to Configuration Manager and Microsoft Intune.
Modules
Manage Device Authentication
Enroll device using Microsoft Endpoint Configuration Manager
Enroll device using Microsoft Intune
Labs:
Configuring and managing Azure AD join
Manage Azure AD device registration
Manage Device Enrollment into Intune
Enrolling Devices into Intune
Learning Path 3: Configuring Profiles for User and Devices
This learning path explores Intune device profiles, the benefits of user profiles and how to synchronize profile data across multiple devices.
Modules
Execute Device Profiles
Oversee Device Profiles
Maintain User Profiles
Labs:
Creating and Deploying Configuration Profiles
Using a Configuring Profile to configure Kiosk mode
Using a Configuring Profile to configure iOS and iPadOS Wi-Fi settings
Using Group Policy Analytics to validate GPO support in Intune
Monitor device and user activity in Intune
Learning Path 4: Examine Application Management
In this Learning Path, Learners will examine application management methods using on-premises and cloud-based solutions.
Modules
Execute Mobile Application Management (MAM)
Deploying and updating applications
Administering endpoint applications
Labs:
Deploying Cloud Apps using Intune
Configure App Protection Policies for Mobile Devices
Deploy Apps using Endpoint Configuration Manager
Deploy Apps using Microsoft Store for Business
Deploy Apps using Microsoft Store for Business
Learning Path 5: Managing Authentication and Compliance
This learning path covers the various solutions for managing authentication. Students will also learn about the different types of VPNs, as well as compliance and conditional access policies.
Modules
Protecting Identities in Azure AD
Enabling Organization Access
Implement Device Compliance Policies
Generate inventory and compliance reports
Labs:
Configuring Multi-Factor Authentication
Configuring Self-Service password reset
Configuring and validating Device Compliance
Creating device inventory reports
Learning Path 6: Managing Endpoint Security
In this learning path, students will learn about data protection and protecting endpoints against threats. This path will also cover the key capabilities of Microsoft Defender solutions.
Modules
Deploy device data protection
Manage Microsoft Defender to Endpoint
Managing Windows Defender for client
Managing Windows Defender for cloud apps
Labs:
Configure and Deploy Windows Information Protection Policies by using Intune
Configuring Endpoint security using Intune
Configuring Disk Encryption using Intune
Describe the methods protecting device data.
Learning Path 7: Deployment using on-premise based tools
Students are introduced to deployment using the Microsoft Deployment Toolkit and Configuration Manager.
Modules
Assess Deployment Readiness
Deploy using the Microsoft Deployment Toolkit (MDT)
Deploy using Microsoft Configuration Manager
Labs:
Deploying Windows 10 using Microsoft Deployment Toolkit
Deploying Windows 10 using Endpoint Configuration Manager
Learning Path 8: Deploy using cloud-based tools
This Learning Path Students will learn about using Windows Autopilot and deployment using Microsoft Intune. Students will also learn how co-management can be used to transition to modern management.
Modules
Deploy Devices using Windows Autopilot
Implement dynamic deployment methods
Plan a transition to modern endpoint management
Manage Windows 365
Manage Azure virtual desktop
Labs:
Deploying Windows 10 with Autopilot
Refreshing Windows with Autopilot Reset and Self-Deploying mode
Configuring Cloud Attach and Co-Management Using Configuration Manager
Course Content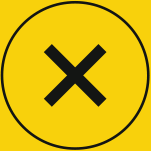 Introduction
Learning Path 1: Explore Endpoint management

Introduction

Module 1: Explore the enterprise desktop

Module 2: Explore Windows Editions

Module 3: Understand Azure Active directory

Module 4: Manage Azure Active Directory identities
Learning Path 2: Execute device enrollment

Introduction

Module 1: Manage device authentication

Module 2: Enroll devices using Microsoft Configuration Manager

Labs for remainder of recording

Morning lab time

Morning review

Module 3: Enroll devices using Microsoft Intune
Learning Path 3: Configure profiles for user and devices

Introduction

Module 1: Execute device profiles

Module 2: Oversee device profiles

Module 3: Maintain user profiles

Labs for remainder of recording

Morning lab time

Morning review
Learning Path 4: Examine application management

Introduction

Module 1: Execute mobile application management

Module 2: Deploy and update applications

Module 3: Administer endpoint applications
Learning Path 5: Manage authentication and compliance complianceManage authentication and compliance

Introduction

Module 1: Protect identities in Active Directory (Entra ID)

Module 2: Enable organizational access

Module 3: Implement device compliance

Module 4: Generate inventory and compliance reports

Labs remainder of recording

Morning lab time

Morning review
Learning Path 6: Manage endpoint security

Introduction

Module 1: Deploy device data protection

Module 2: Manage Microsoft Defender for Endpoint

Module 3: Manage Microsoft Defender in Windows client

Module 4: Manage Microsoft Defender for Cloud Apps
Learning Path 7: Deploy using on-premises based tools

Introduction

Module 1: Assess deployment readiness

Module 2: Deploy using the Microsoft Deployment Toolkit

Module 3: Deploy using Microsoft Configuration Manager

Labs remainder of recording
Learning Path 8: Deploy using cloud-based tools

Morning review

Introduction

Module 1: Deploy Devices using Windows Autopilot

Module 2: Implement dynamic deployment methods

Module 3: Plan a transition to modern endpoint management

Module 4: Manage Windows 365

Module 5: Manage Azure Virtual Desktop

Labs remainder of recording