Identifying Stakeholders in Project Management

Identifying Stakeholders in Project Management
Like This Video
0
23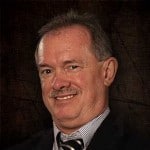 In this video, Project Management PMP instructor Steve Fullmer identifies who stakeholders are within project lifecycles. Steve also provides an interesting example of stakeholder involvement when moving large equipment for nuclear power plant construction.
This video is from our PMI-PBA Business Analysis for IT Analysts and Project Managers (PMI-PBA)® Certification now available at Interface Technical Training.
Also see Steve's PMP Project Management Certification Course:
Project Management Professional (PMP®) Certification Video Training PMBOK® 6th Edition 

0
119
0
In this video, you will gain an understanding of Agile and Scrum Master Certification terminologies and concepts to help you make better decisions in your Project Management capabilities. Whether you're a developer looking to obtain an Agile or Scrum Master Certification, or you're a Project Manager/Product Owner who is attempting to get your product or … Continue reading Agile Methodology in Project Management

4
507
3
In this IT Security training video, Security expert Mike Danseglio (CISSP / CEH) will perform several malware investigations including rootkits, botnets, viruses, and browser toolbars.

0
19
0
In this video, PMP instructor Steve Fullmer present why change is challenging, rewarding, and poorly understood. You need to understand why and how to lead change.