Managing Lists and Libraries in SharePoint – An Overview

Managing Lists and Libraries in SharePoint – An Overview
Like This Video
0
13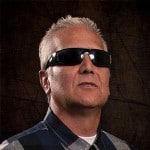 In this video, SharePoint instructor Spike Xavier explains why  a SharePoint Site Owner or Site Collection Administrator, needs a firm understanding of managing Lists and Libraries to be succesful in thier job. This is one of the objectives on the Microsoft SharePoint Certification exam 77‑419.
For instructor-led SharePoint training classes, see our course schedule:

0
2
0
In this SharePoint training video, we will cover Navigation Controls in a Publishing Site. Typically, a Team Site is the Site using SharePoint Collaboration Tools and is used primarily with Collaboration.

0
3
0
Configuring Navigation in a Publishing Site in a SharePoint Site that's in the Site Collection where the Publishing Feature has been activated, changes dramatically from that in a Collaboration Site.

0
5
0
In this SharePoint training video, we're going to cover creating Lists and Libraries. Now, we want to go back to our hierarchy of objects. We're going to start at the Site Collection level. That's where we want to make sure we're in the right Site Collections. For Instructor-Led SharePoint Training, see our SharePoint Course Schedule  Spike … Continue reading Creating Lists and Libraries in SharePoint